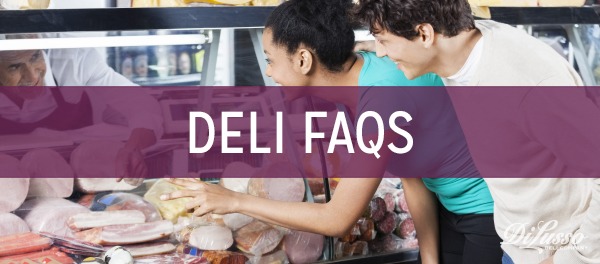 Maybe you're making a grocery list when you realize you have no idea how much cheese you need for that charcuterie board appetizer. Or perhaps you're already at the store, staring at the glass deli case and wondering how you're supposed to order cubed chicken for a recipe you're finally going to try.
We've all been there at some point, usually more than once. So we put together a guide to help answer the deli questions people ask us most often. You'll be prepped and ready to go for your next trip to the grocery store.
How many pounds should I order?
There's a long answer and a short answer to this. The short one: it depends. The longer one takes into consideration things like what's on the menu and the number of people you're feeding.
Sandwiches/Wraps
To give you a reference point, 1 pound of meat will make 5-6 sandwiches and 1 pound of cheese will make 10-11 sandwiches. So if you want to make a week's worth (7 days) of sandwiches for a family of four (let's assume 2 adults and 2 children), you'll want to get 6 pounds of meat and 2 ½ pounds of cheese.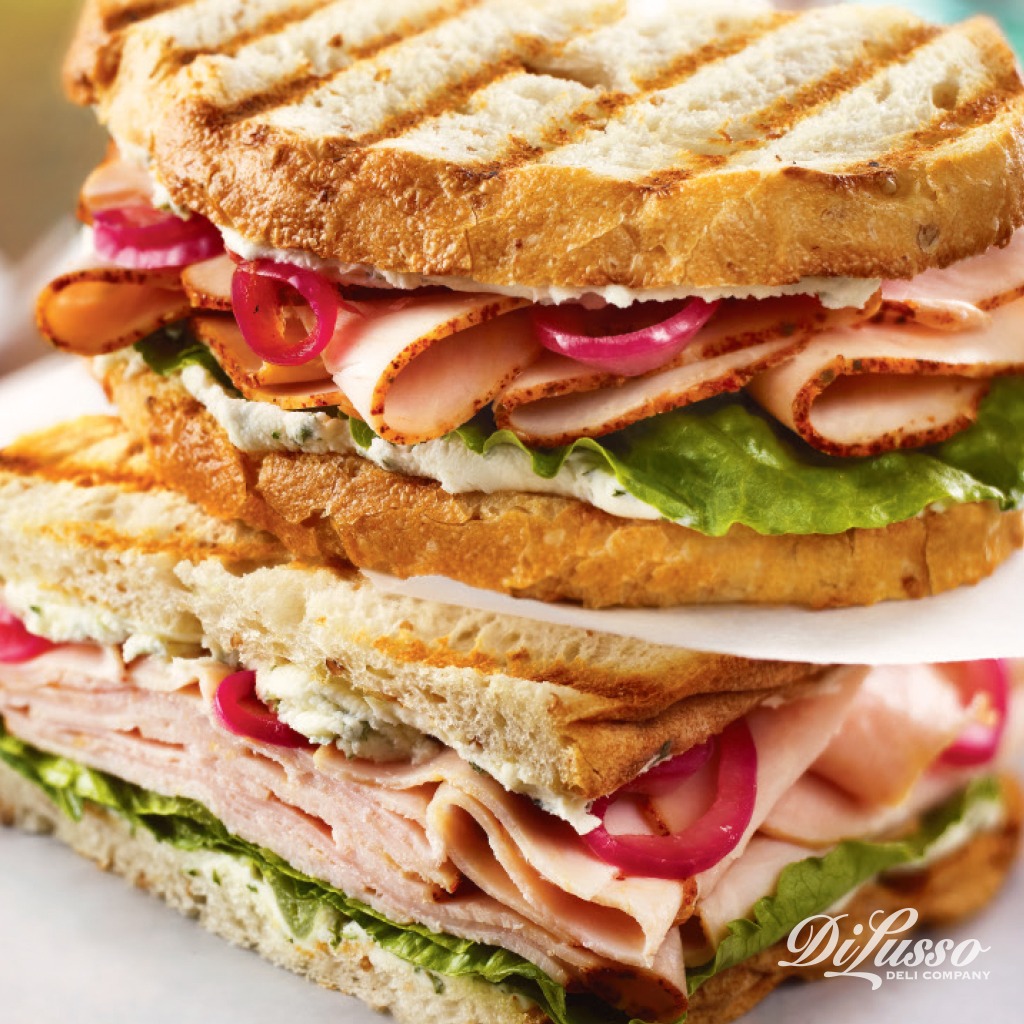 If you're a family of cheese lovers, you might consider rounding that up to 3 pounds so you can add a couple extra slices to sandwiches. Or just have some leftovers on hand for snacking.
Charcuterie Boards
Maybe you're trying to prep a charcuterie board instead. The cheese to meat ratio is more evenly matched and you can assume smaller portion sizes since people won't want to (or will try really hard not to) eat too much before the main course. In this case, 1 pound of meat paired with 1 pound of cheese will feed about 16 people.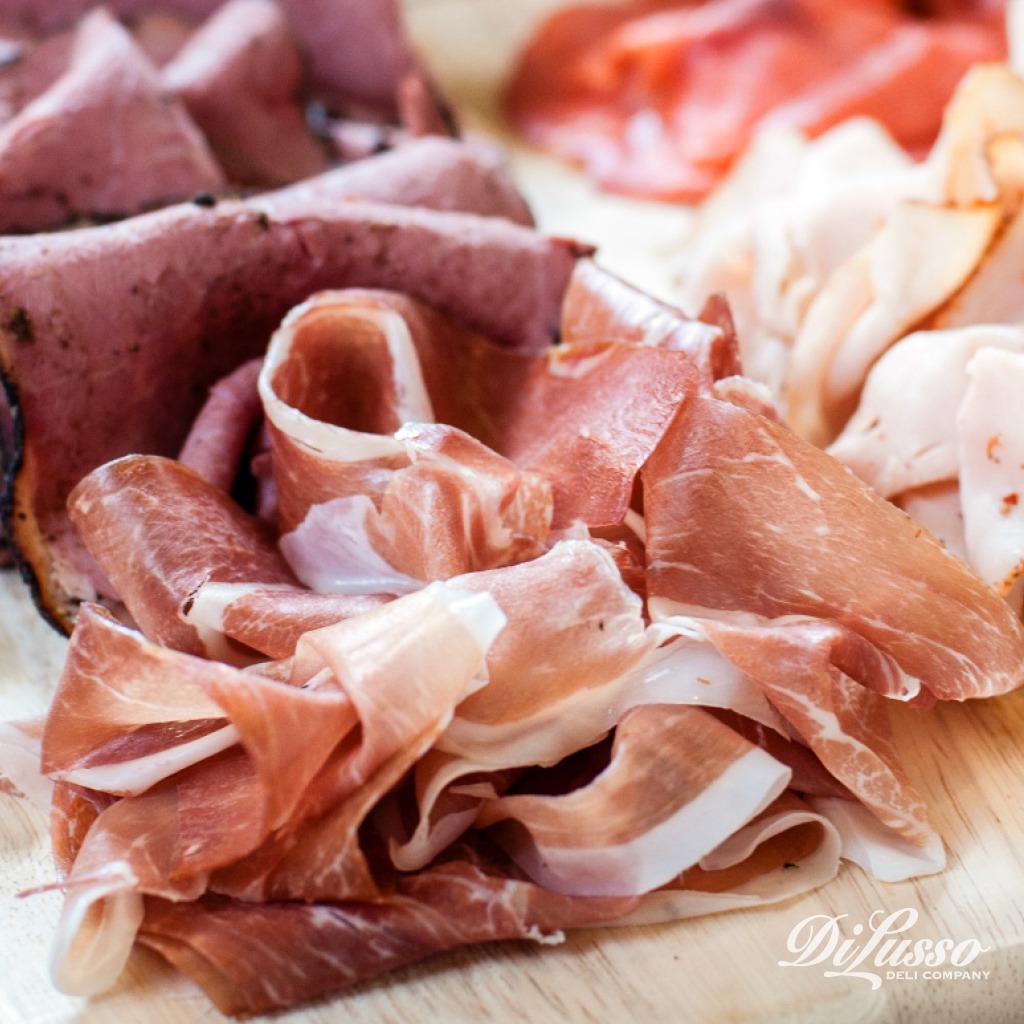 Snacks
You can use the charcuterie board serving size for snacks too. After all, appetizers are basically pre-dinner snacks. Let's say you want to make a week's worth (7 days) of snack packs for 3 kids that are headed off to summer camp. You'll want just over 2 ½ pounds of meat and cheese, total.
To make life easier (and tastier) you might as well just bump that up to 3 pounds. Then you can boost the serving size a bit for the older kids and toss extras into sandwiches or salads throughout the week.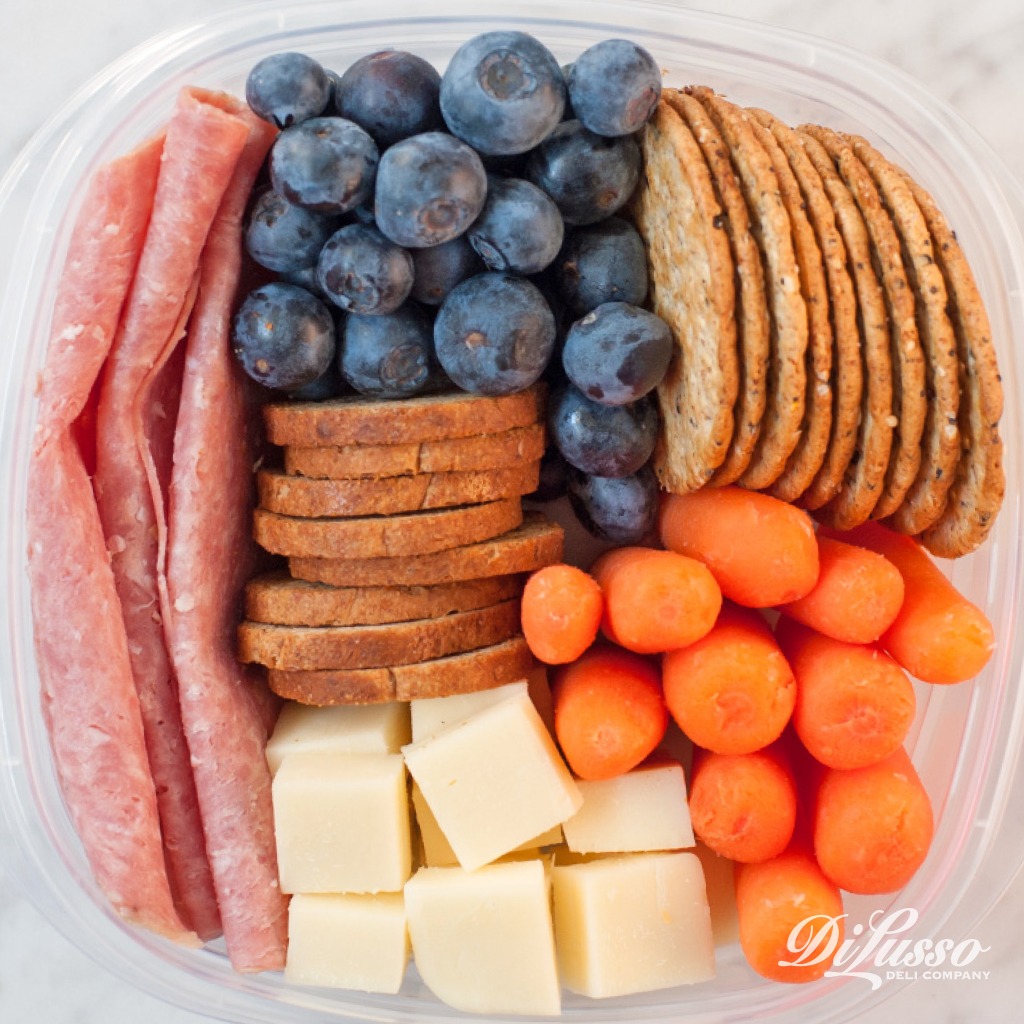 How should I have it sliced?
To put it simply: you've got options. You don't always have to order the pre-sliced meat and cheese that sits in rows behind the deli case.
Delis use large slicers with adjustable settings so they can cut our products as thin or as thick as you like. Delis use a numbering system to indicate thickness. The larger the number, the thicker the slice. But because different stores use different slicers, numbers can vary by store. A "3" at one store might be closer to a "5" at another store.
To make sure you get everything sliced just right, ask for a sample so the deli can make adjustments before they slice your entire order. You can use the guide below as a starting point. But if you have any questions along the way (no matter how small), just ask one of the deli attendants. They're the experts and can give you knowledgeable recommendations.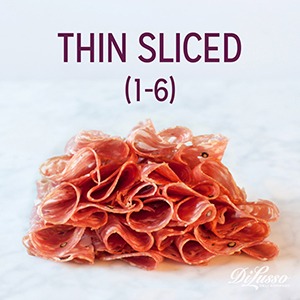 Thin sliced (1-6)
Ultra-thin slices of meat and cheese work well for charcuterie boards because they're perfect for layering. Regardless of the dish you're making, we recommend having our dry sausages (such as our prosciutto and Genoa salami) cut thin to really pull out the rich flavors woven into each slice.
---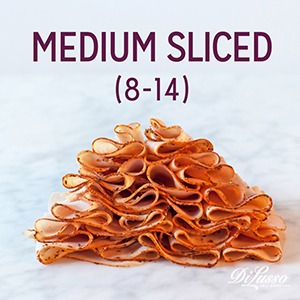 Medium sliced (8-14)
The pre-cut slices of meat and cheese you see in the deli case usually fall within this range. They're perfect for sandwiches like this Pastrami, Beer Onions & Swiss Baguette. Or this Tower Turkey Panini.
---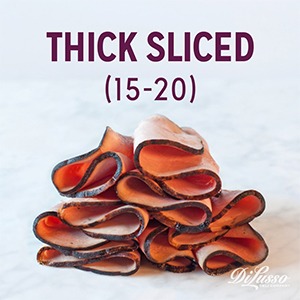 Thick sliced (15-20)
When a recipe calls for diced meat, like these Greek Pasta Salad Shells or this Hearty Ham, Bean & Spinach Soup, this is the size you want your slices to be. Thick meat slices also work well in salads.
Thick cheese slices can be cut into cubes for quick protein-packed snacks or appetizer skewers like these salad inspired stacks. You can also shred the slices and sprinkle on everything from pizza to mac and cheese.
---
Once you find your favorite numbers, keep them handy (perhaps in your phone somewhere) so you're ready when it's grocery shopping time.
Should I call the deli ahead of time to place an order?
If you're planning a larger order (maybe you're making a few things for a graduation celebration or tailgating party) or want products cut at a specific thickness, we recommend calling the deli at least 24 hours before you go grocery shopping so they can plan ahead. This will also help cut down on your wait time at the deli counter.
How should I store it?
Meat
Store in resealable plastic bags. Each time you close the bag, make sure to press the air out to help the slices retain their flavor. Place in the cooler areas of your fridge, like in the meat drawer or near the back wall, to help keep slices fresh.
Cheese
Shredded and sliced cheese can be stored in resealable plastic bags in the refrigerator. To help sliced cheese stay fresh and flavorful, keep it wrapped in the deli paper that comes with your order. Wrap blocks of cheese tightly in plastic wrap to keep air and moisture away.
How long does it stay fresh in the refrigerator?
Meat
Our deli meat tastes freshest when eaten within about a week of purchase.
Cheese
Our cheese tastes best when eaten within two weeks of purchase.
Can I freeze it?
Meat
Deli meats can be frozen, but they typically taste freshest and most flavorful when refrigerated.
Cheese
While cheese generally tastes best when refrigerated, some cheeses freeze better than others. Blocks of firm cheese (such as our Swiss or Havarti) and slices of softer cheeses (like our smoked gouda and colby jack) freeze best. To make grating easier, use blocks of frozen cheese. Otherwise, let frozen cheese thaw for at least 24 hours to give it time to regain some of its moisture.
What recipes can I use deli meat and cheese in besides sandwiches and salads?
So many! We'll prove it to you with a few of our favorites.
Spicy Shakshuka with Ham
Inspired by traditional North African fare, this zesty dish is dotted with poached eggs, harissa, feta and seasonings like sweet paprika and cumin.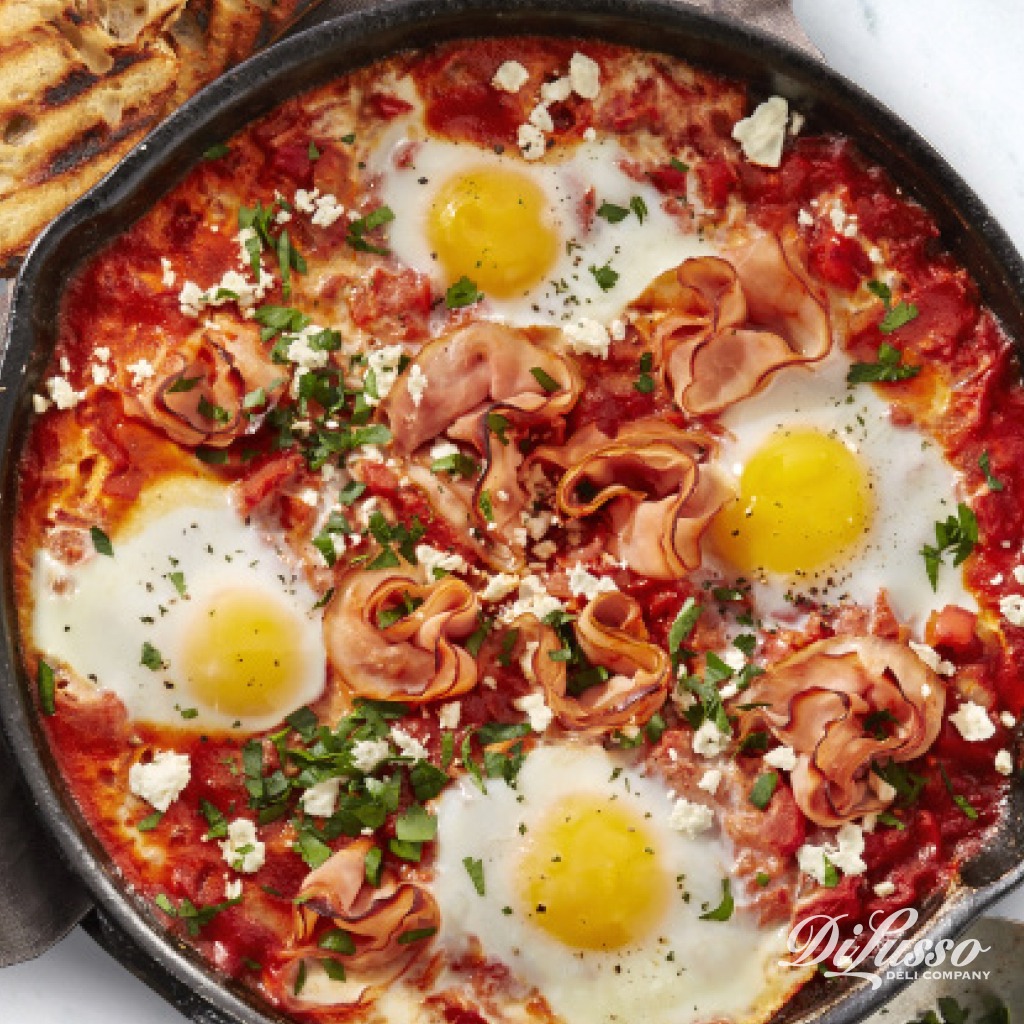 Korean Glass Noodle Stir Fry
Tossed with translucent noodles plus shiitake mushrooms, spinach, carrots and bell peppers, this dish is traditionally eaten at special gatherings (like birthday parties and weddings) but tastes delicious regardless of the occasion.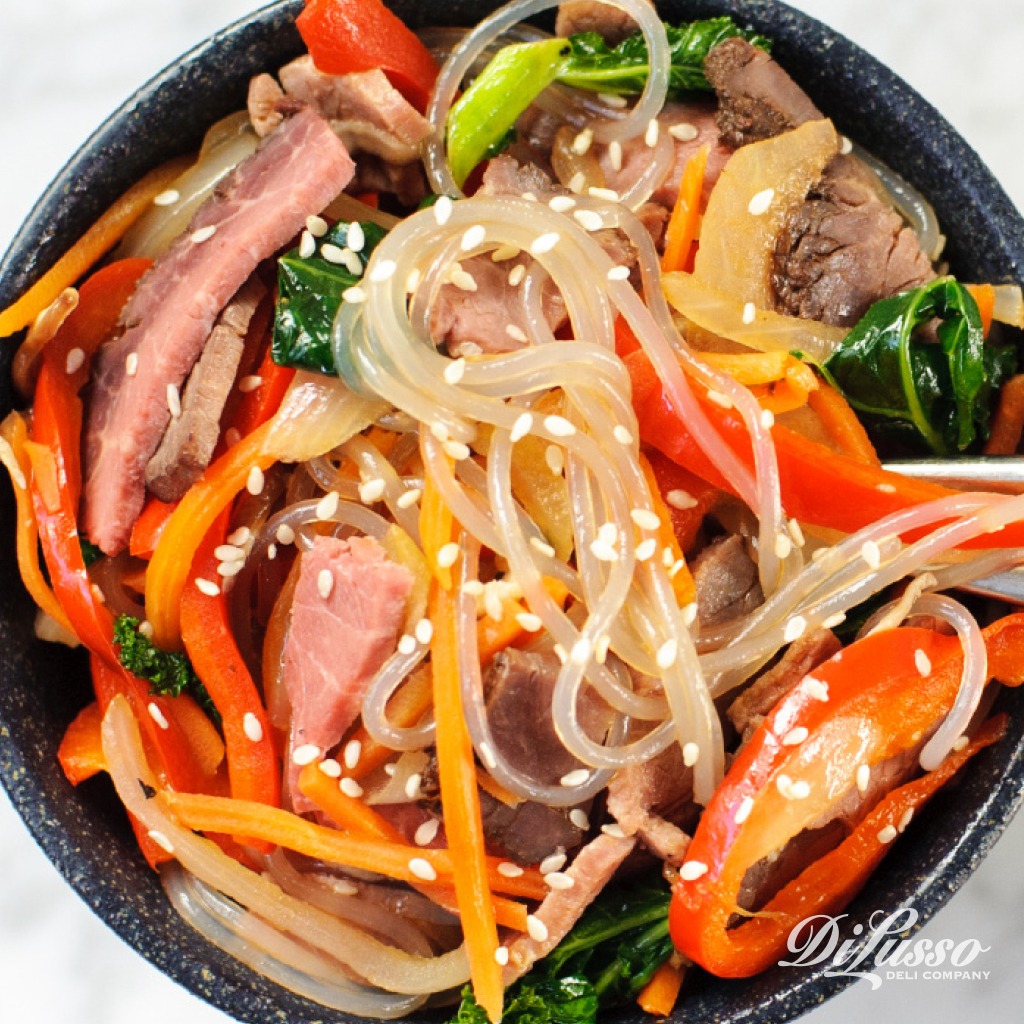 Squash & Pastrami Breakfast Hash
Waking up on the weekends isn't quite as hard when you can look forward to this. Sweet potatoes, acorn squash, kale and our peppery pastrami are sautéed until tender. Then we top it all off with a sunny-side up egg and our shredded Swiss.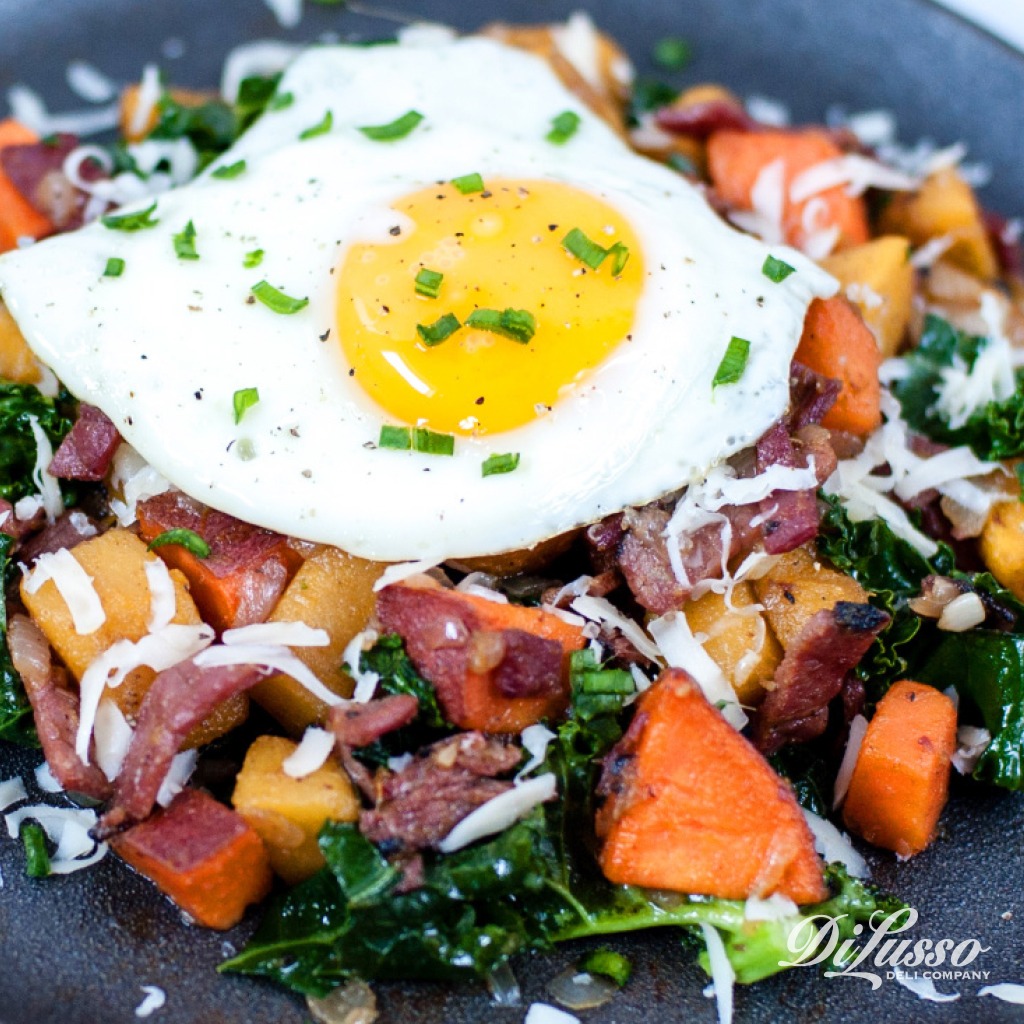 Stuffed Bagels
Cheesy on the inside, crispy on the outside and bursting with everything from our spicy pepperoni to scrambled eggs to our creamy smoked gouda.