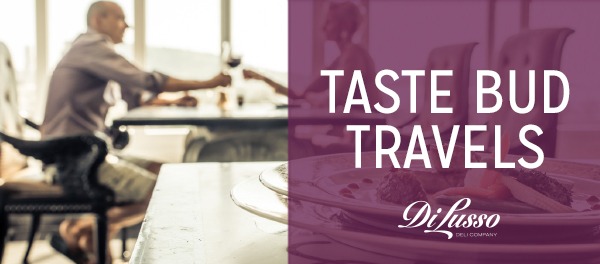 What if your dinner could become a destination? What if the intoxicating aromas from your oven could take you to places you've only dreamt of? There's no reason every bite can't be the tastes of distant lands. Get ready for a culinary journey as we invite you to explore and enjoy a little more of the world on your plate.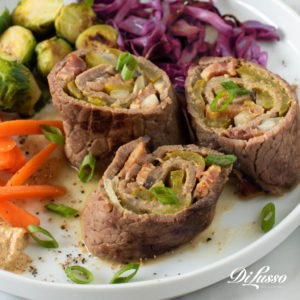 The adventure begins in Germany with a traditional meat dish called Rouladen. This European comfort food takes its name from a derivation of a French word meaning "to roll." Simply put, it's thinly-sliced meat rolled around a zesty core of pickle, onions, bacon and mustard. Traditionally served with gravy as well as potato dumplings and pickled red cabbage, our Rouladen uses our rare seasoned roast beef, generously layered around fresh ingredients, making it a convenient way to bring this tasty German meal to your table.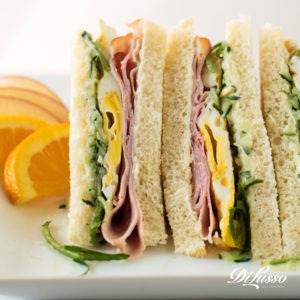 Sandwiches aren't a new breakfast item by any means. But when you put a Taiwanese twist to them, they add a little more amazing to your AM. These tasty triangles capture everything that's great about breakfast and sandwiches. They're made with Taiwanese white bread (crusts removed) and then layered like a club sandwich with fried egg, shredded cucumber, ham and a sweet mayo. We tried loading ours up with our smoked ham for a little extra morning kick.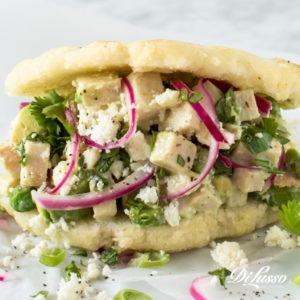 We jump back on this side of the pond and take a southern detour for our next flavor journey. Welcome to the tempting taste sensation called the arepa! These flatbread pockets are a little crispy, a little chewy, and all delicious. They are traditionally filled with local fare like plantains, spicy sausage, avocado and cheese. We used this as inspiration and piled on our mesquite style chicken breast, along with black beans, pickled red onions and healthy dose of our pepper jack cheese.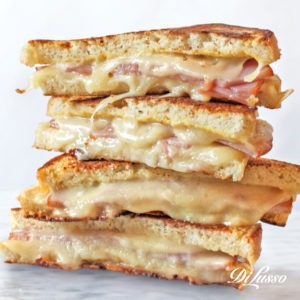 First appearing in Parisian cafés circa 1910, the Croque Monsieur gives your traditional sandwich a delicious French twist. It starts with our creamy baby swiss cheese, rich flavorful honey ham and bread slices dipped in a buttery egg batter. Add a little mayonnaise and mustard and send your taste buds to the City of Love. Oui oui!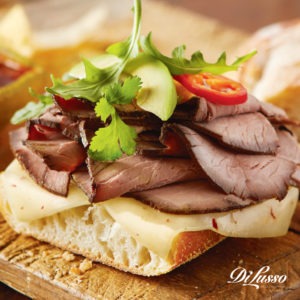 Finishing our taste trip, we head to Mexico and try a sandwich of the ages! The torta goes way back, even being mentioned in the bible, referring to flatbread. Modern times have seen the torta sandwich making use of crustier breads, so we topped a Mexican bolillo (crusty roll) with a spread of refried beans, our pepper jack cheese, our medium roast beef, arugula, red onion and avocado. Who's hungry now?