Serves

4
Prep Time

5
Total Time

10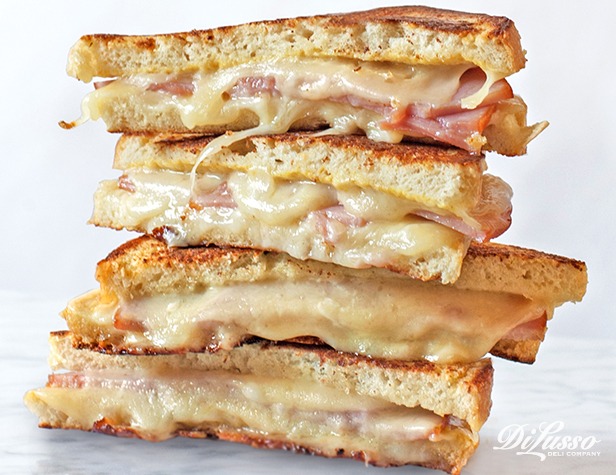 8 slices white bread
DI LUSSO™ Dijon mustard, to taste
Mayonnaise, to taste
¼ pound DI LUSSO® Honey Ham
¼ pound DI LUSSO® Baby Swiss
4 eggs
½ cup milk
Black pepper, to taste
2 tablespoons butter
Directions
Spread bread slices with mustard and mayonnaise. On 4 bread slices, layer ham and Swiss. Place the remaining 4 bread slices on top, condiment-side down.

Whisk together eggs, milk and black pepper. Dip one side of the sandwich, then the other, in the egg mixture (as you would for French Toast).

Melt butter in skillet. Add sandwich and cook until browned on both sides and cheese is melted.