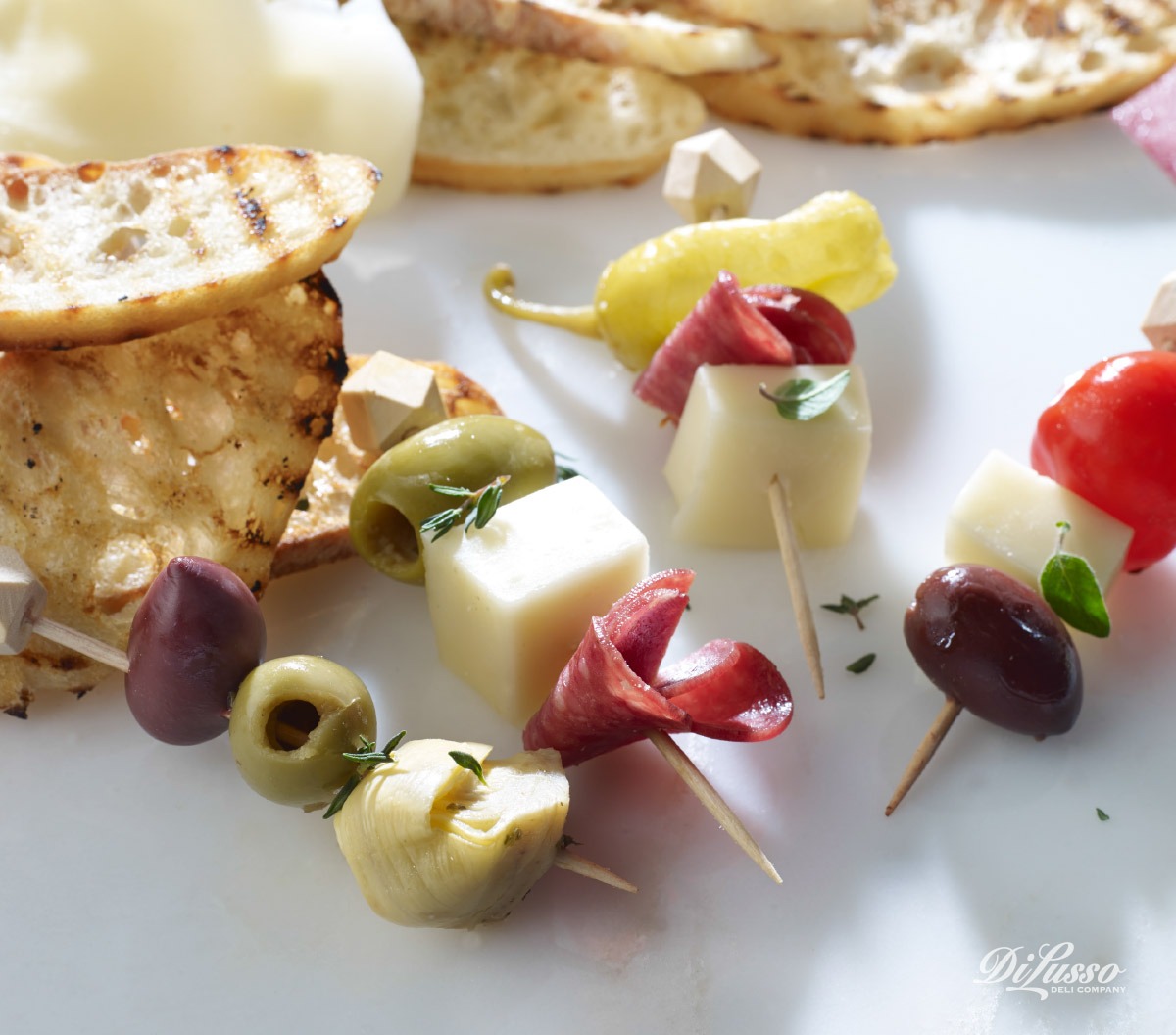 It's entertaining season and these DIY wooden skewers will add a modern, sophisticated touch to any skewered appetizer you serve.
Just glue a wooden bead onto an extra long toothpick, using non-toxic glue. Hand wash them to reuse.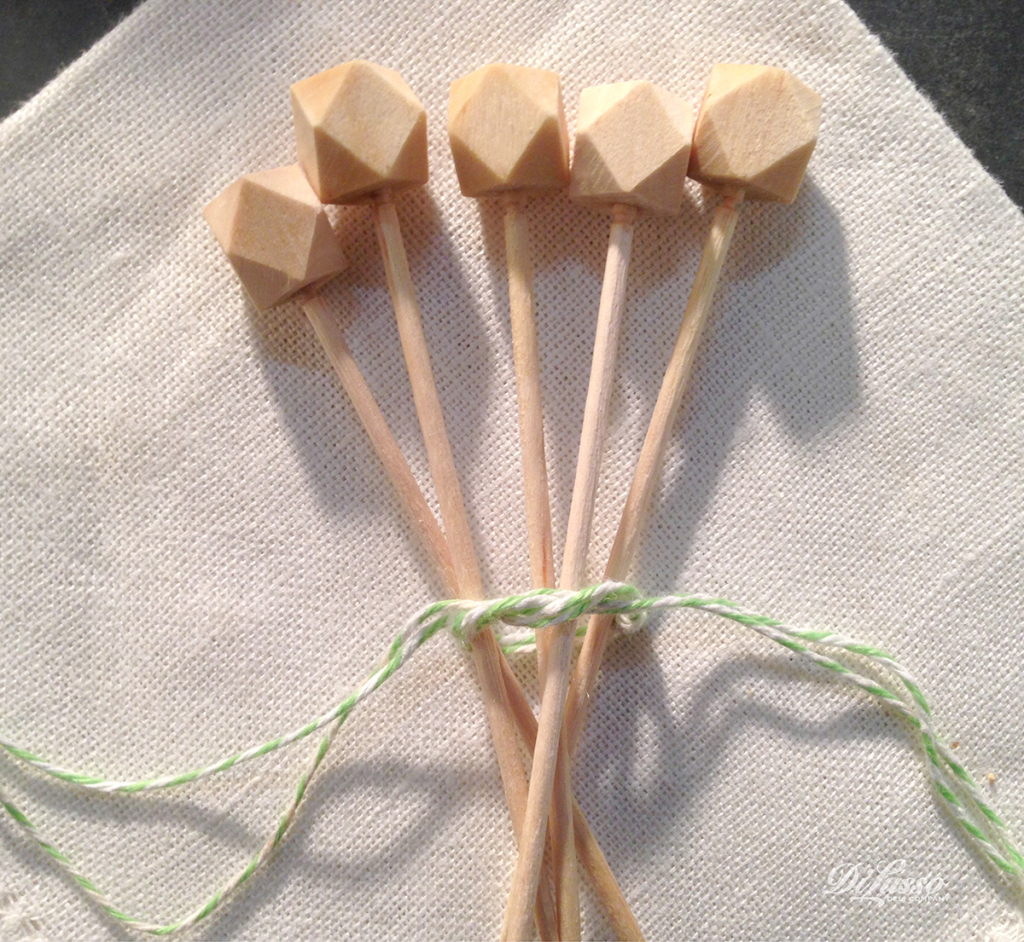 To show them off, we suggest this easy appetizer: DIY bruschetta bites.
Set a platter with the following:
- Grilled or toasted baguette slices
- DI LUSSO® meats & cheeses
- DI LUSSO® Kalamata olives
- Artichoke hearts, peppadews and pepperocini
- Feta cubes
- Variety of DI LUSSO® mustards and aioli dipping sauces
Your guests will love the opportunity for mixing, matching and mingling!
Here are some other wonderful recipes to use with your skewers:
Antipasto Skewers
Pesto Petites
Bloody Mary Cocktails