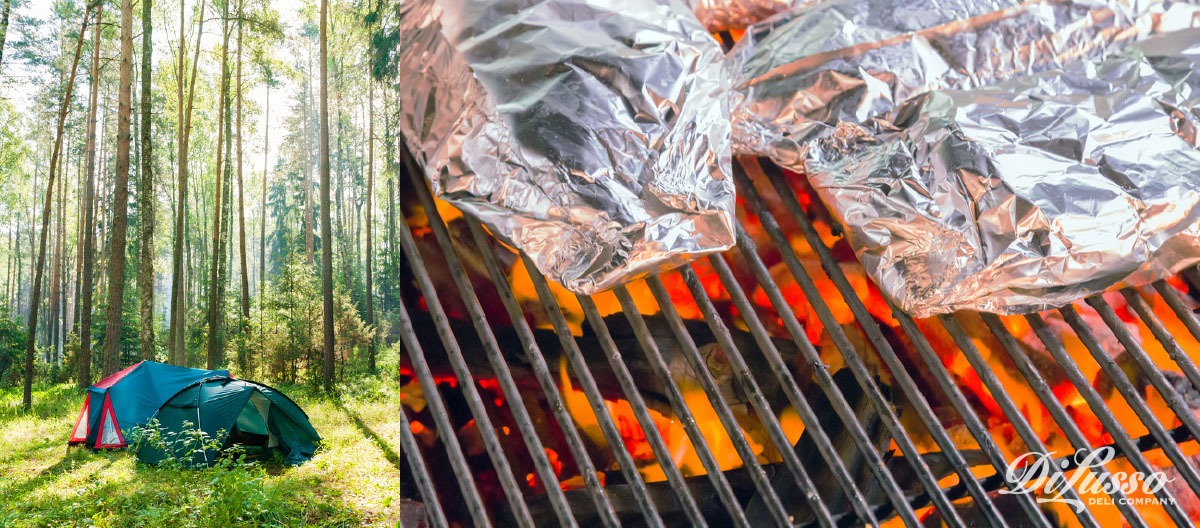 We've got camping on the brain. The National Park Service is celebrating its 100th birthday this year, and it has us reminiscing about why we love getting up close and personal with nature – hiking through forested trails, fishing dockside before the sun has woken, and of course biting into warm meals cooked over a gently flickering campfire.
It's funny how food cooked over a campfire somehow tastes so wonderfully different. Maybe it's that underlying smoky flavor. The comforting warmth of gooey cheese or melty marshmallows. Or perhaps it's that feeling of being surrounded by loved ones, sharing stories and creating memories.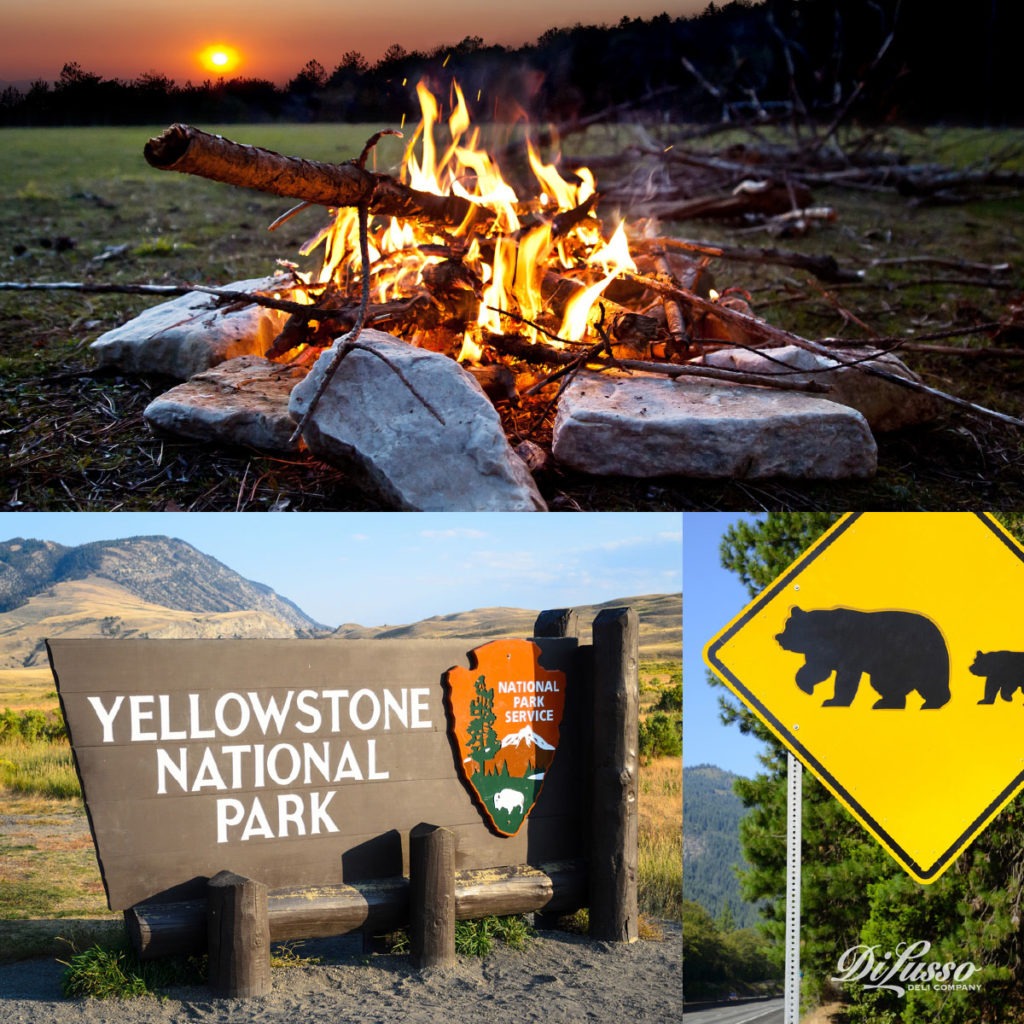 Whatever the reason, we're ready to experience it all over again. So we've rounded up a few delectable meal ideas that will have you craving an outdoor excursion, whether it's an overnight stay at your local state park or a long weekend at a national park. But first, a few tips to keep in mind:
1. Foil is your friend. It's lightweight (unlike a cast iron skillet or Dutch oven) and you can use it to cook a host of different foods.
2. Prep as much as you can beforehand to limit camp-side assembly.
3. Interpret all cooking times as approximate; they will vary depending on the temperature of your fire.
4. Know the food storage and trash removal rules for your campsite so you don't get an unexpected visit from nearby wildlife.
Breakfast
With nature's playground just a few tantalizing steps away – trails, lakes, wildlife, oh my! – breakfast can be a hurried, jumbled affair. Especially when camping with kids. So consider prepping a morning meal or two at home beforehand.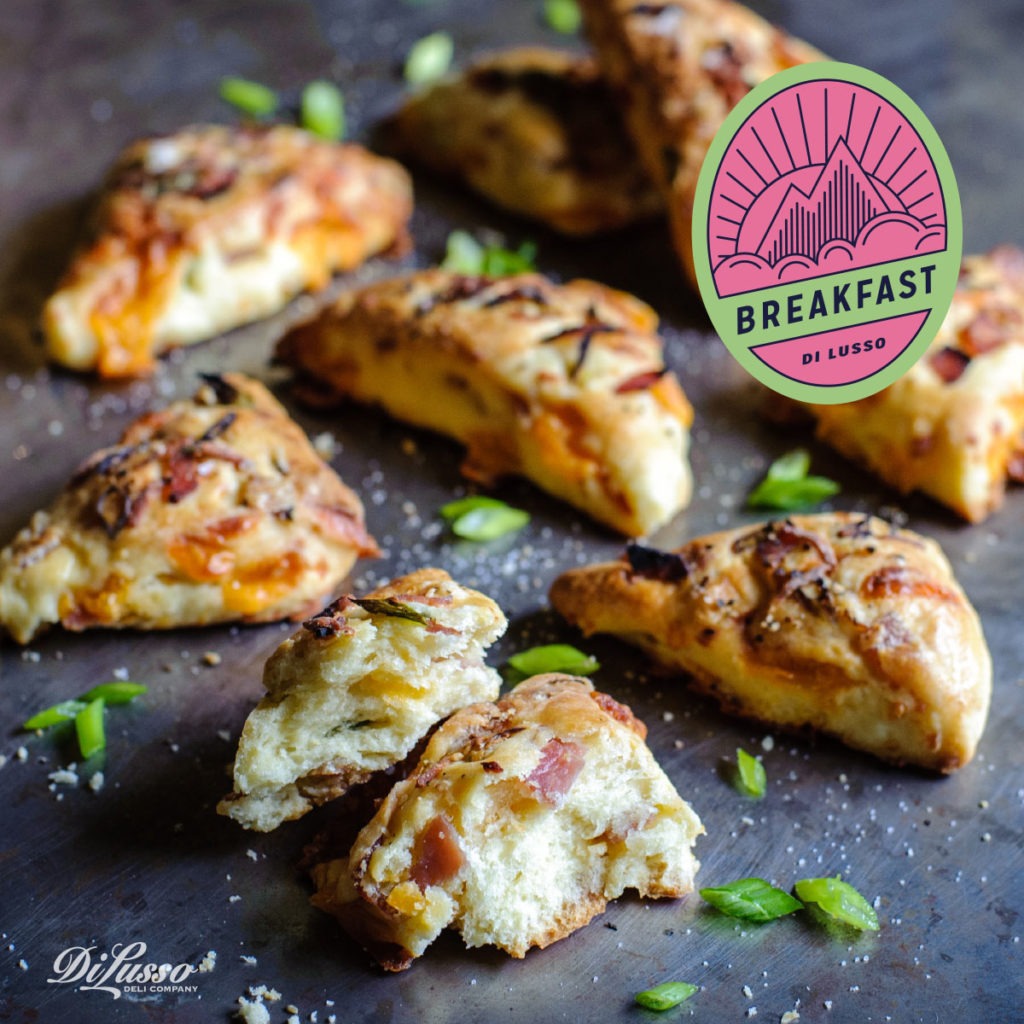 These Savory Scones are a breeze to make ahead and pack. With ingredients like our deluxe deli ham, Wisconsin sharp cheddar cheese, green onions and Parmesan, you can make a batch of 10 in less than an hour. Place cooled scones in an airtight container inside your cooler for transport.
When it's breakfast time, just wrap them in a bit of foil and pop them over the fire for a couple of minutes. Or if it's one of those sweltering summer mornings, enjoy them chilled. They're just as buttery, flaky and delicious when cool.
Lunch
A camping staple, you can't go wrong with toasted sandwiches. Partly because they're so quick – only about 5 minutes of cooking means more time for things like swimming in shimmering waters or playing sand volleyball under the sun's golden rays. And partly because nothing can compete with oozing molten cheese. But we're exploring more than just the classics.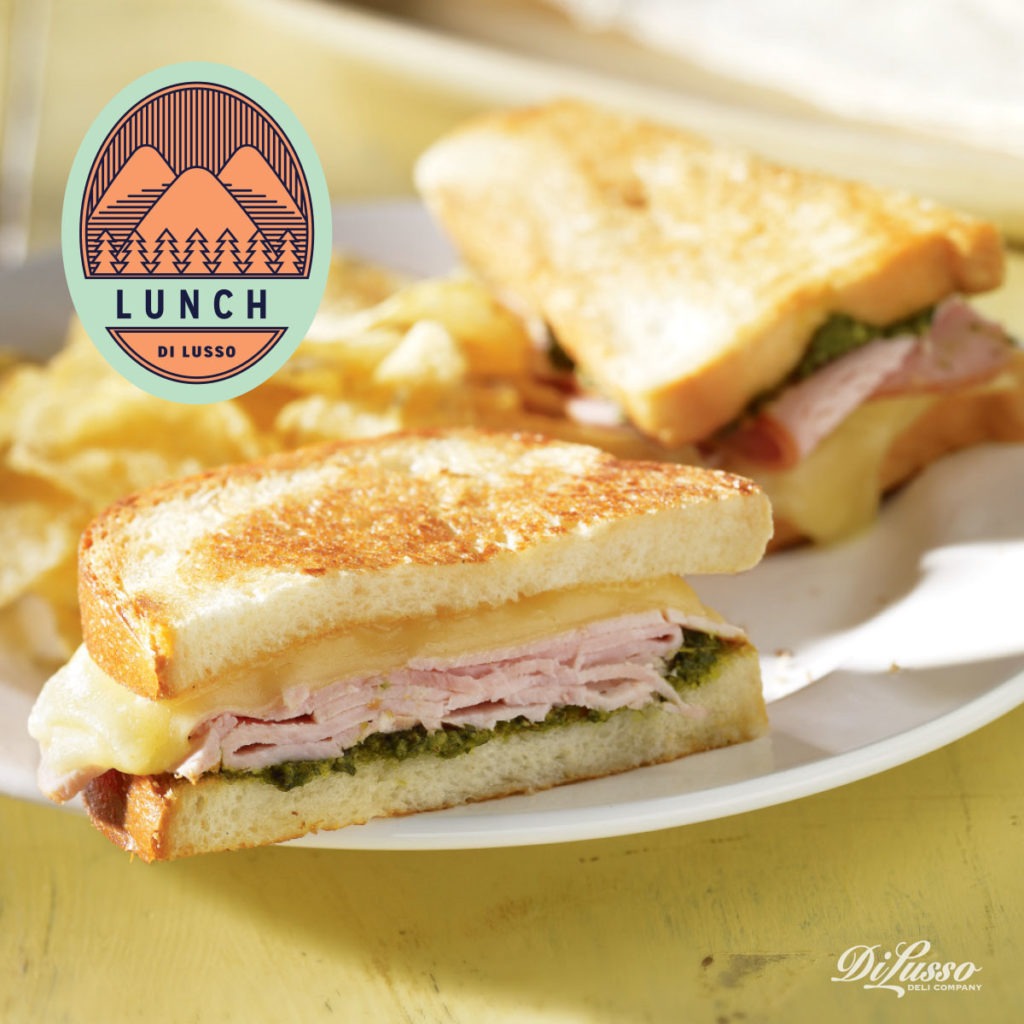 Venture into new territory with a Turkey, Havarti & Pesto Sandwich that's layered with bands of fragrant basil, our creamy Havarti and our wood-smoked turkey breast. If you plan to prep these ahead of time, put the pesto on right before cooking to prevent the bread from becoming soggy.
You can cook these over a campfire using foil or sandwich irons (also know as pie irons). Just make sure to line both foil and irons with a little bit of butter so the bread doesn't stick and to prevent your sandwich from charring. To get that crispy, lightly browned coating, remember to flip halfway through cooking. See more of our favorite campfire sandwiches here.
Dinner
After a day full of adventuring, a quick yet delicious dinner is just what the camper ordered. Cue the quesadillas. After cooking for just 5 minutes over a fire, the tortillas soak up the smoky essence of smoldering embers and become ribbed with those sought after grill marks. And lets not forget those beloved ribbons of warm, gooey cheese. Ahhhh.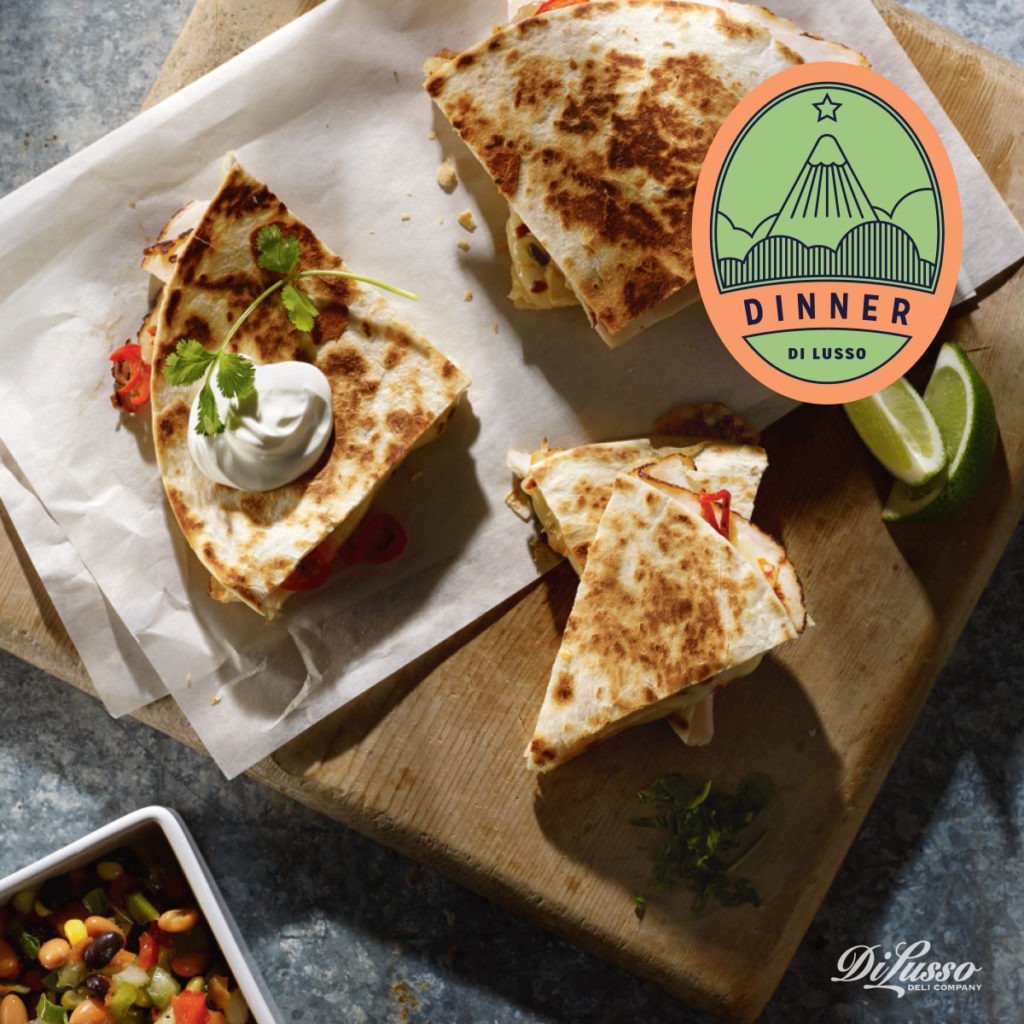 What's more, they're easy to prep ahead of time so you don't even have to assemble on-site. Simply layer your ingredients between two tortilla shells, wrap in foil and store in a cooler until you're ready to chow down. They travel exceptionally well because of their flat, compact nature.
When it comes to choosing ingredients, simplicity is key. You only need a few to make a flavorful quesadilla. Take our Chicken and Habañero Jack Quesadillas, studded with strips of our oven roasted chicken, habañero jack cheese and roasted red peppers. Just three ingredients and you have a dinner that's equal parts savory and spicy.
Dessert
When you're craving something sweet between ghost stories silhouetted by a flickering campfire and flashlights, reach for a fruit crisp. They're easy to make using just a handful of ingredients, most of which don't to be refrigerated.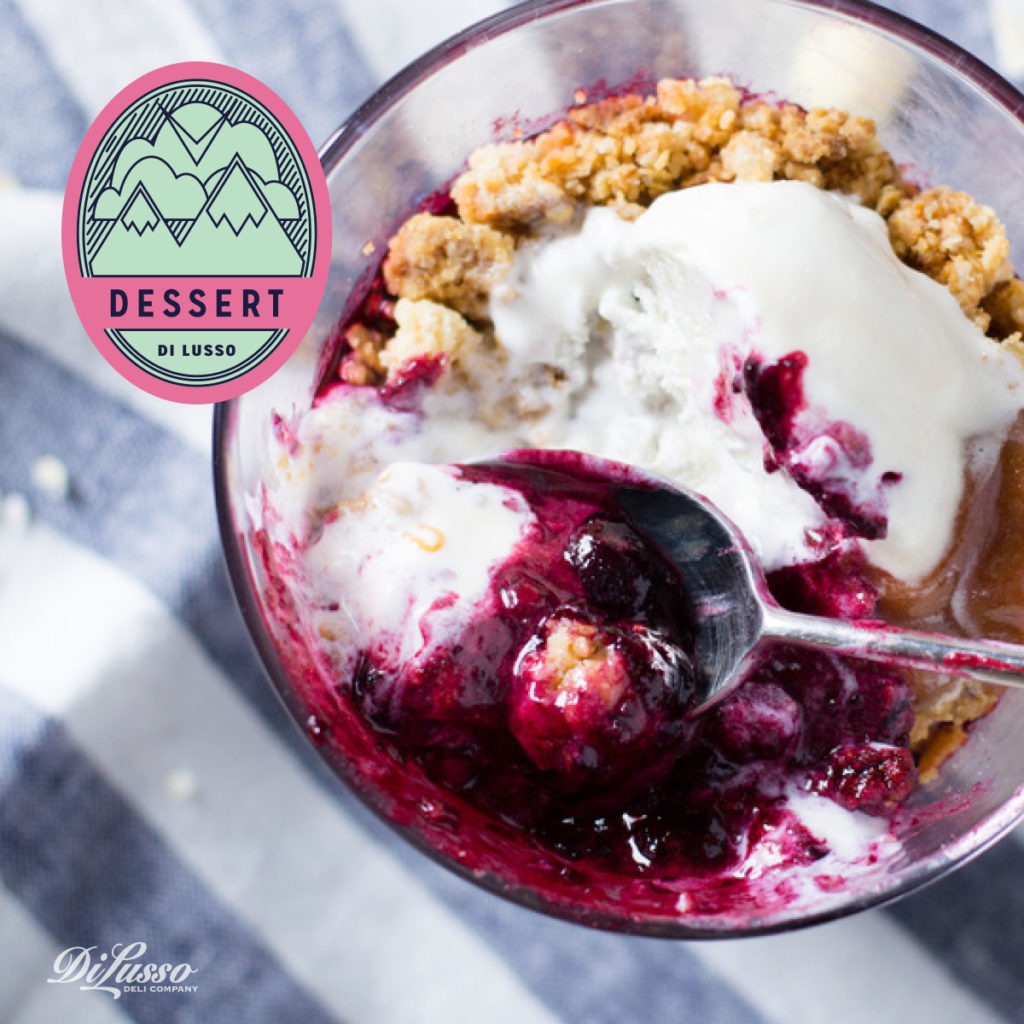 Mix oats, flour and a seasoning like cinnamon or brown sugar in a bowl. Pour your pie filling of choice on a square of foil that's been lightly buttered. Sprinkle oats mixture on top and cover with another foil square. Place foil pack over grill and cook for about 15 minutes. Unwrap and add a tasty topping like whipped cream or caramel syrup.
Here are a couple of our favorite combos:
Oats + Flour + Blueberry Pie Filling + Brown Sugar + Whipped
Cream Oats + Flour + Apple Pie Filling + Cinnamon + Caramel Syrup