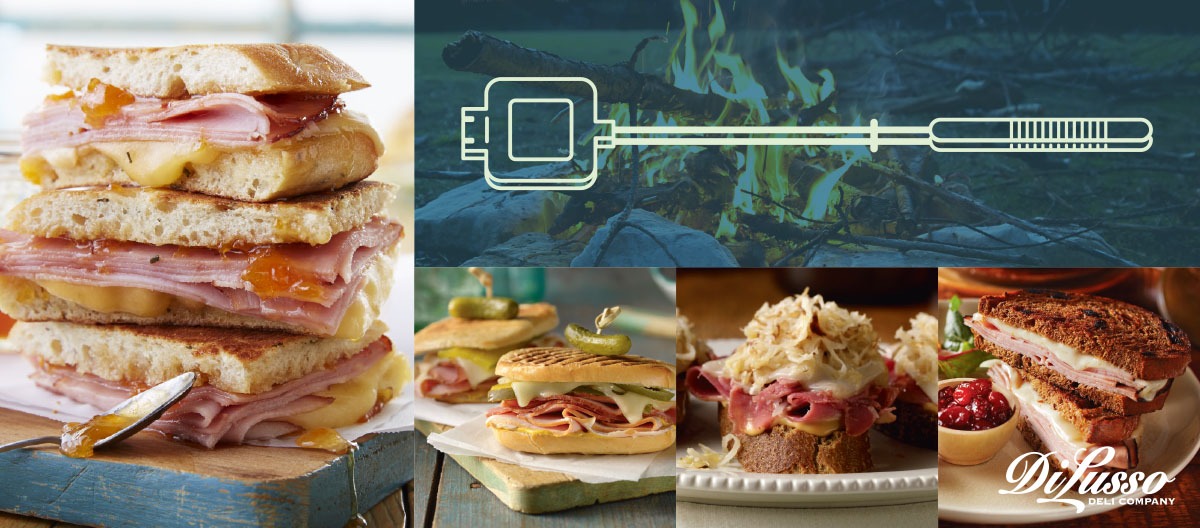 There's still plenty of mild weather left to enjoy the great outdoors and the summery sights, sound, and aromas of outdoor cooking. Perhaps you've got one last summer camping trip planned … or maybe you're looking for an excuse to sit around the fire pit in the backyard and just pretend you're camping.
Either way, we've got some yummy campfire ideas that go beyond s'mores. There's a wonderful campfire-cooking tool that lets you make ooey-gooey melty hot sandwiches with the top and bottom bread fused together, for a result much like a little handheld pie. Known as a pie iron or sandwich press, what makes this tool so perfect for campfires is the long handle, which allows you to keep a safe distance while making sure it is being licked by flames, resulting in the little pockets of wonderfulness described above.
And here's the really good part: you can make just about any kind of sandwich—with any kind of bread, plenty of our cheese and meats of your choice—and cook it over a fire. (You could even do it in the fireplace in winter!)
Here are some suggestions:
Italian Grilled Cheese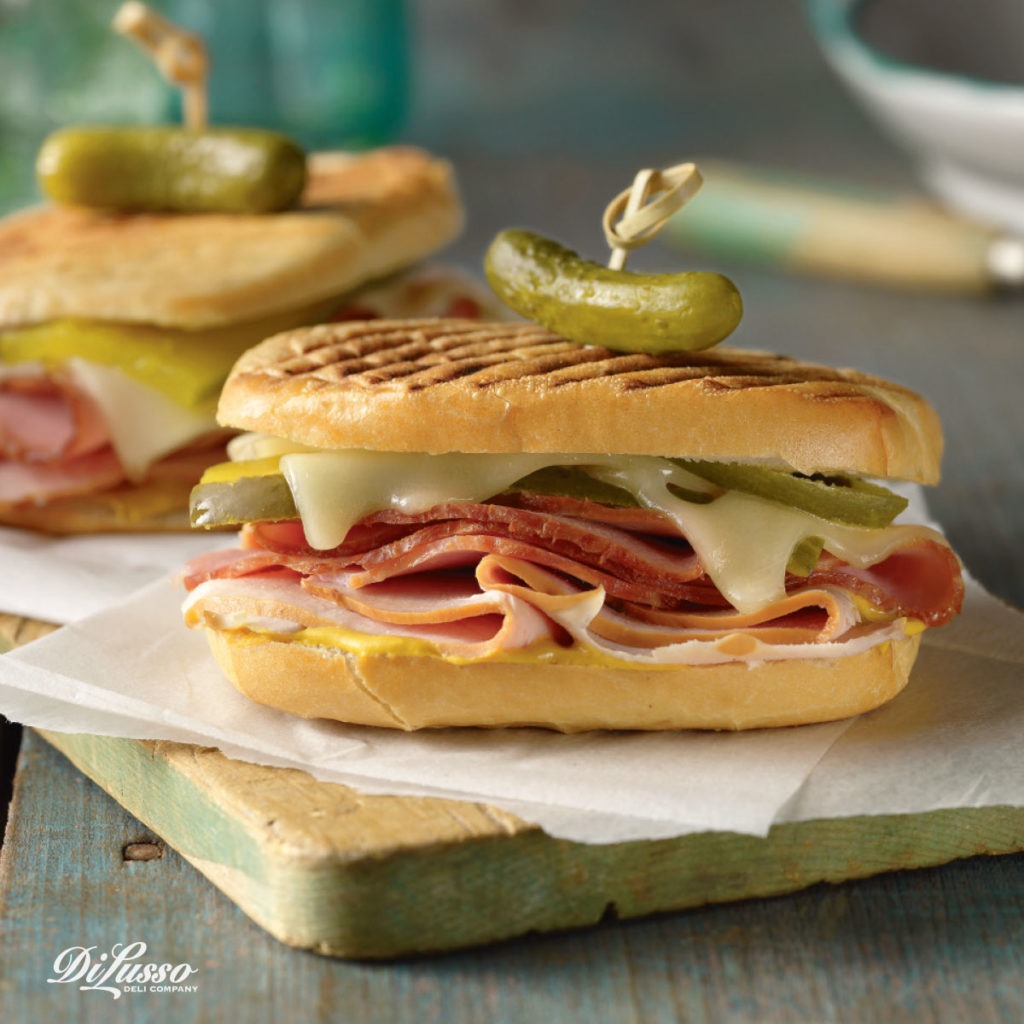 Look at the Sandwiches section for more!