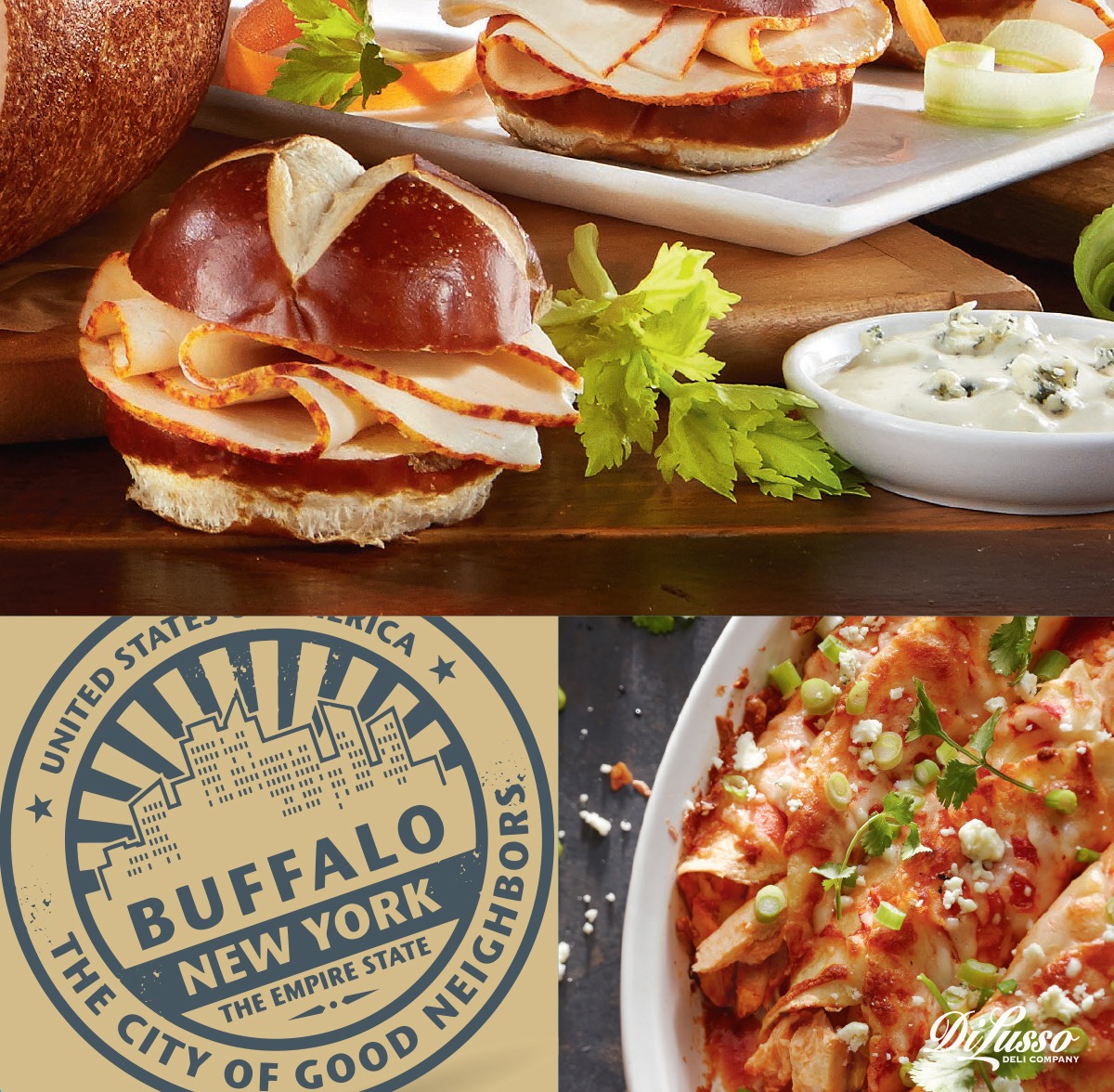 Imagine the nothing-quite-like-it goodness of your favorite Buffalo-style chicken wings—that wondrous tang! That just-right bit of a spicy bite. Oh how we Americans love our Buffalo chicken—even if we aren't from New York!
We've taken that Buffalo love and created a truly unique deli meat: DI LUSSO® Buffalo Chicken. Like all DI LUSSO® products, it's made from premium quality chicken for the very best flavor and texture, and we added the beautiful flavor of Buffalo spice to give it its special kick. It's delicious on its own, in sandwiches of course, and in these creative recipes:
Buffalo Chicken Enchiladas: An exciting variation on the expected, great for a weekday dinner served with a green salad.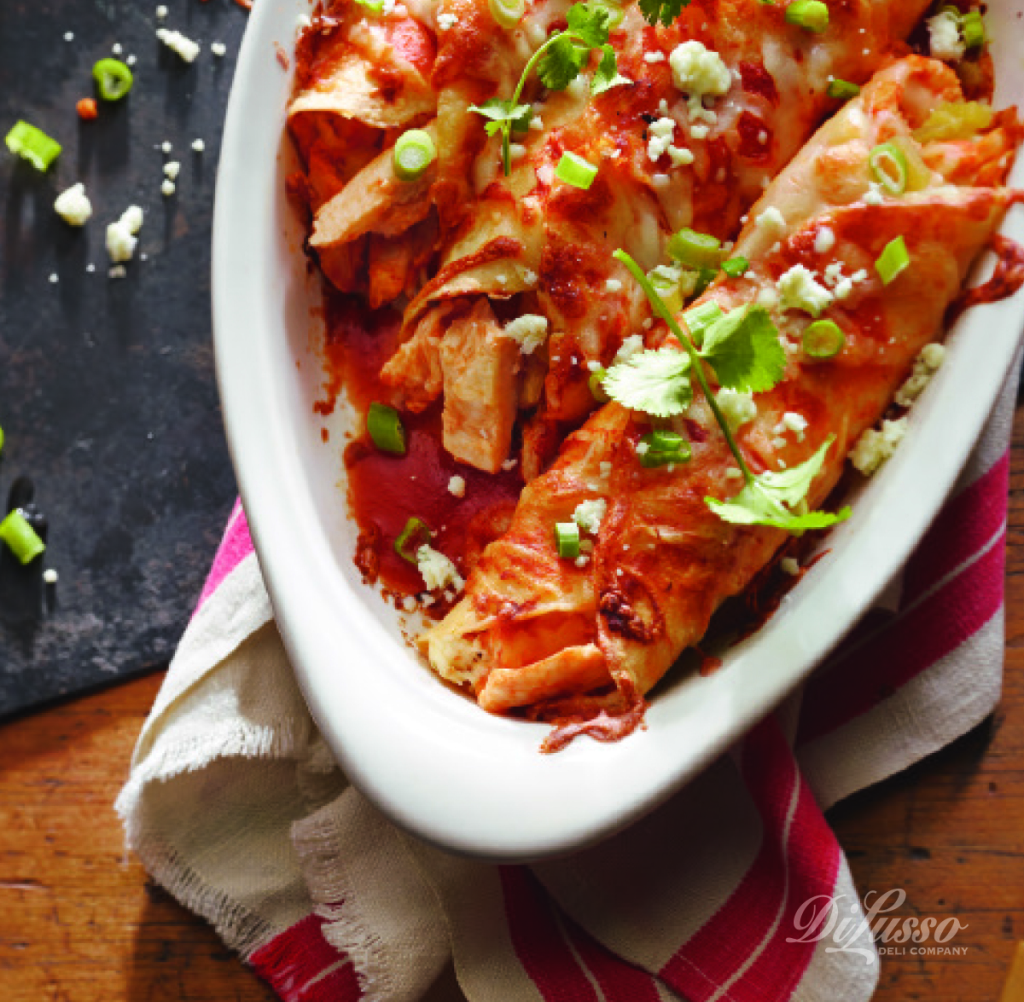 Buffalo Chicken Sliders: Like Buffalo wings, but a lot less messy!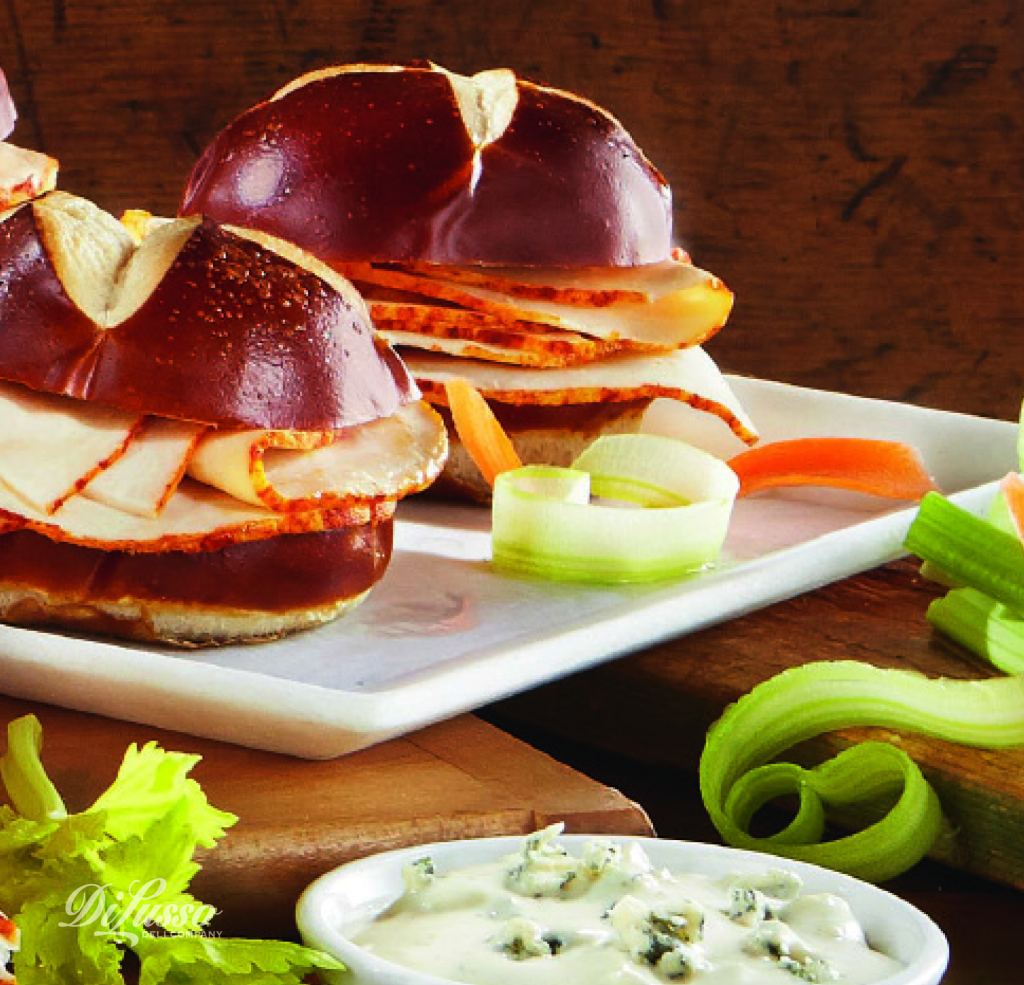 Poco di Pizza: Small food is always fun to eat, especially when it tastes this good.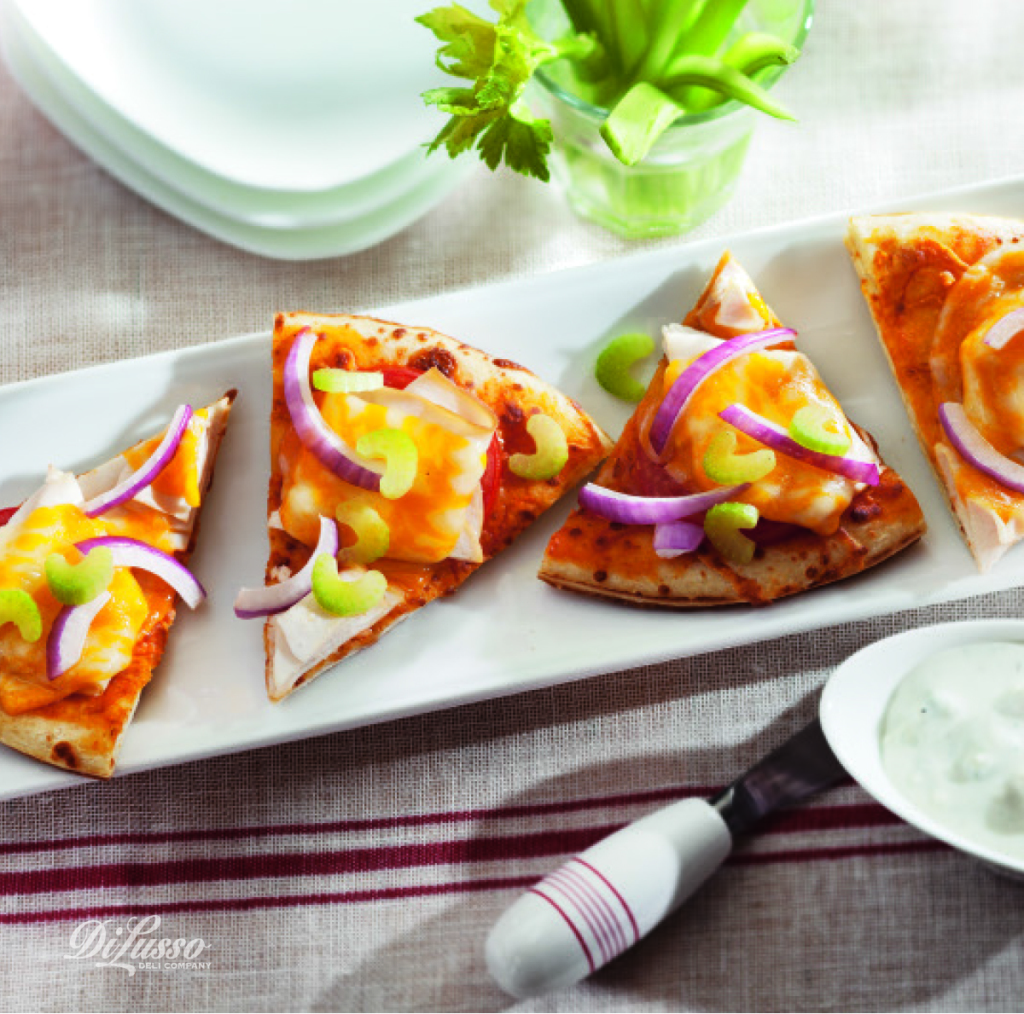 Buffalo Chicken Dip: Another way to enjoy the beloved flavor of Buffalo wings, with all the fun of a dip.
Mix together 8 oz softened cream cheese; 1 cup DI LUSSO® Medium Cheddar and/or Mozzarella cheese, cubed or chopped; 1⁄2 cup bottled blue cheese or ranch dressing; and 2 cups DI LUSSO® Buffalo Chicken Breast, roughly chopped.
Taste, and if additional heat is desired, add Buffalo sauce to taste.
Bake mixture 20-25 minutes at 350° until hot and bubbly. Serve with celery sticks, crackers, and/or chips.