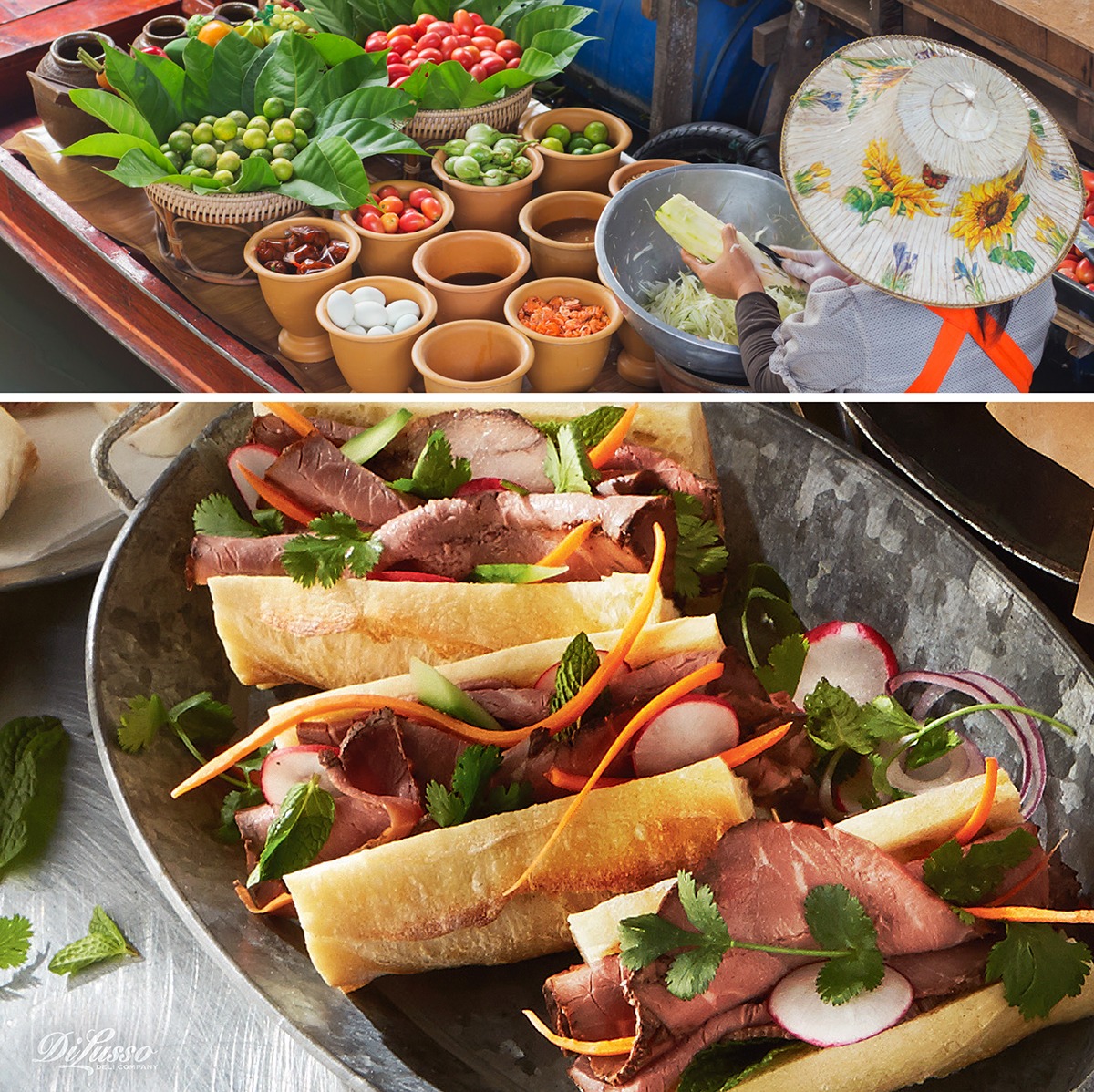 Vietnam is a country whose cuisine reflects its long history of domination, first by the Chinese and later as a French colony. In the northern parts of the country, the Chinese influence is especially obvious in its stir-fry and noodle dishes. To the south, dishes tend to overlap with the flavors of Thailand and Cambodia. And the French left their mark in everything from cuisine to architecture to language. These influences, along with the wonderful bounty of produce and herbs the country's tropical climate produces, make for an incredible lively and flavorful cuisine worth exploring.
Some of the most typical flavors of Vietnam include lemongrass, ginger, garlic, cilantro, mint, star anise, fiery chilies and the ubiquitous fish sauce. And luckily for us, these flavorful ingredients are readily available in most supermarkets. So we'd like to encourage you to try your hand at a few Vietnamese-inspired recipes using DI LUSSO® deli meats.
Our Summer Roll Bites are a fresh and delicious take on traditional spring rolls. Ours are filled with rice noodles, DI LUSSO® Seasoned Roast Beef and Oven Roasted Chicken Breast, and more, and the fresh mint and cilantro will definitely conjure Vietnam's most popular taste sensations.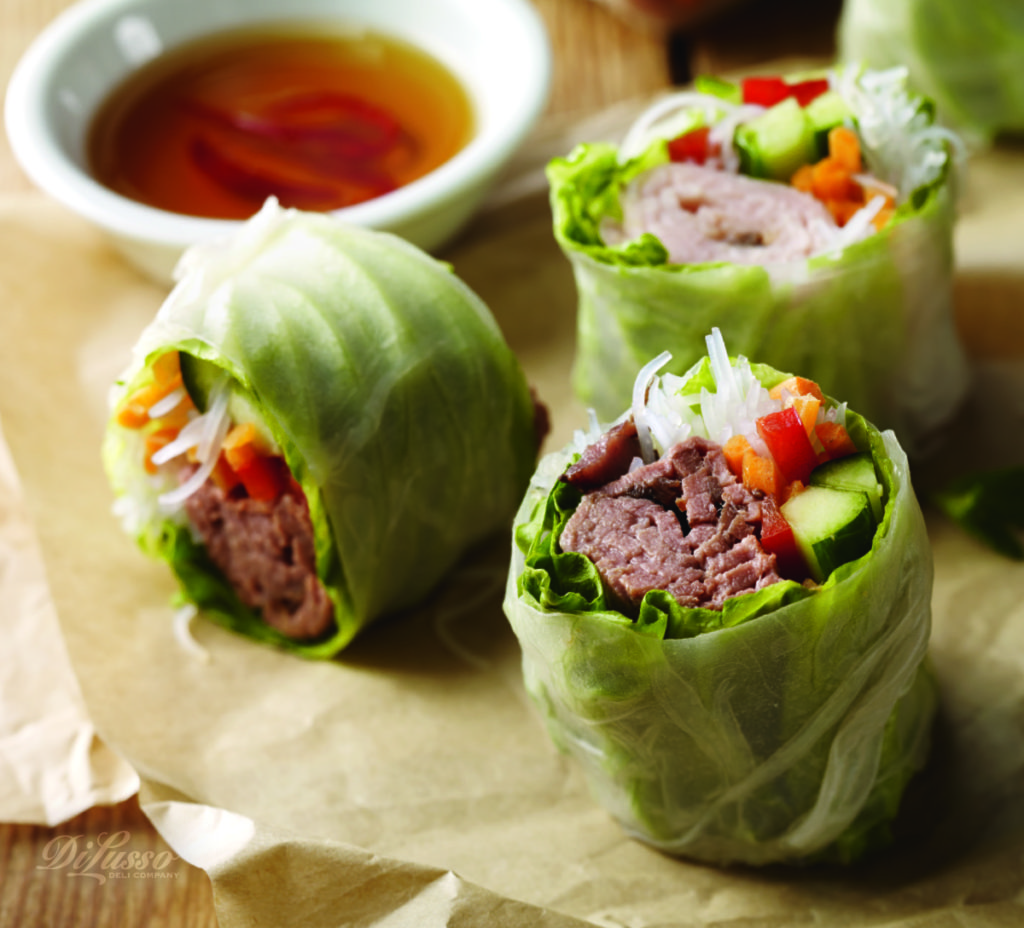 For a light, refreshing meal with a tropical Asian feel, try our Mango Turkey Bowl Salad, with a zesty Chili-Lime dressing and juicy fresh fruit. Salads like this one would be especially appealing in the tropical heat of Vietnam, with its colorful and captivating fresh ingredients.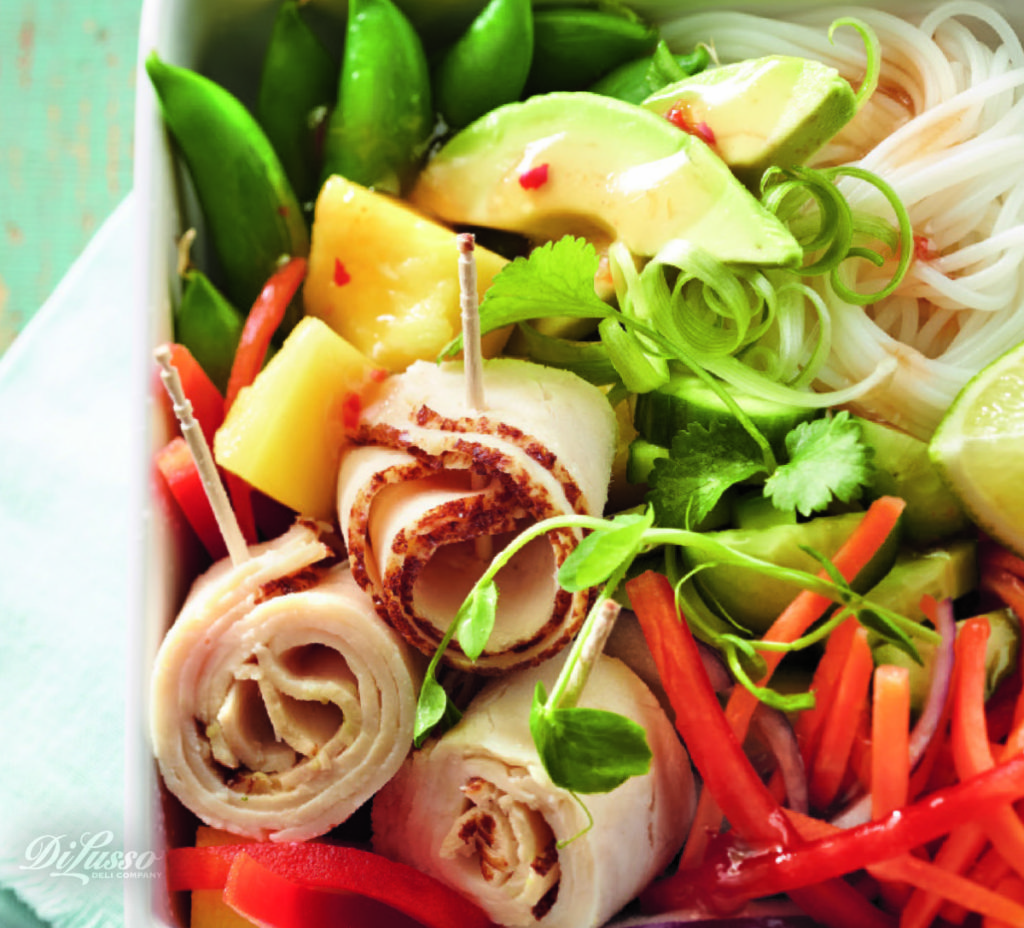 Or experience the country's still-present French influence, represented by the beloved Vietnamese Banh Mi Sandwich, which has a crunchy French baguette as its foundation. Actually, the words banh mi refer to the bread itself, but are now widely used as a generic term for the entire sandwich. It's a wonderful explosion of textures: the crunchy crust of the bread with its soft insides, the crunch of fresh vegetables and herbs, and creaminess of condiments. The Banh Mi has a vast following of aficionados from tiny villages to modern, bustling Saigon, and dozens of variations on its ingredients can be found wherever you go.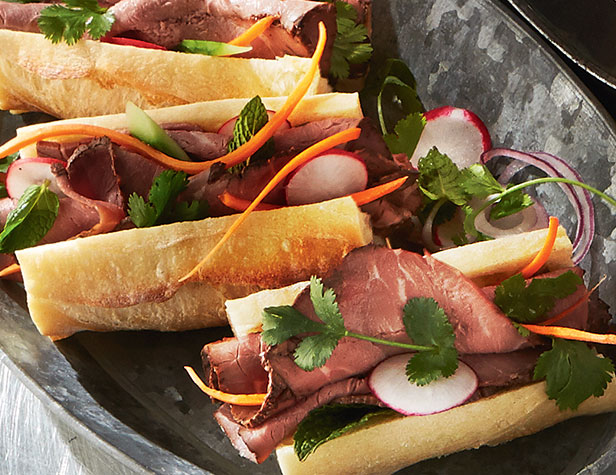 Have fun diving into the multicultural culinary experience of a beautiful country.