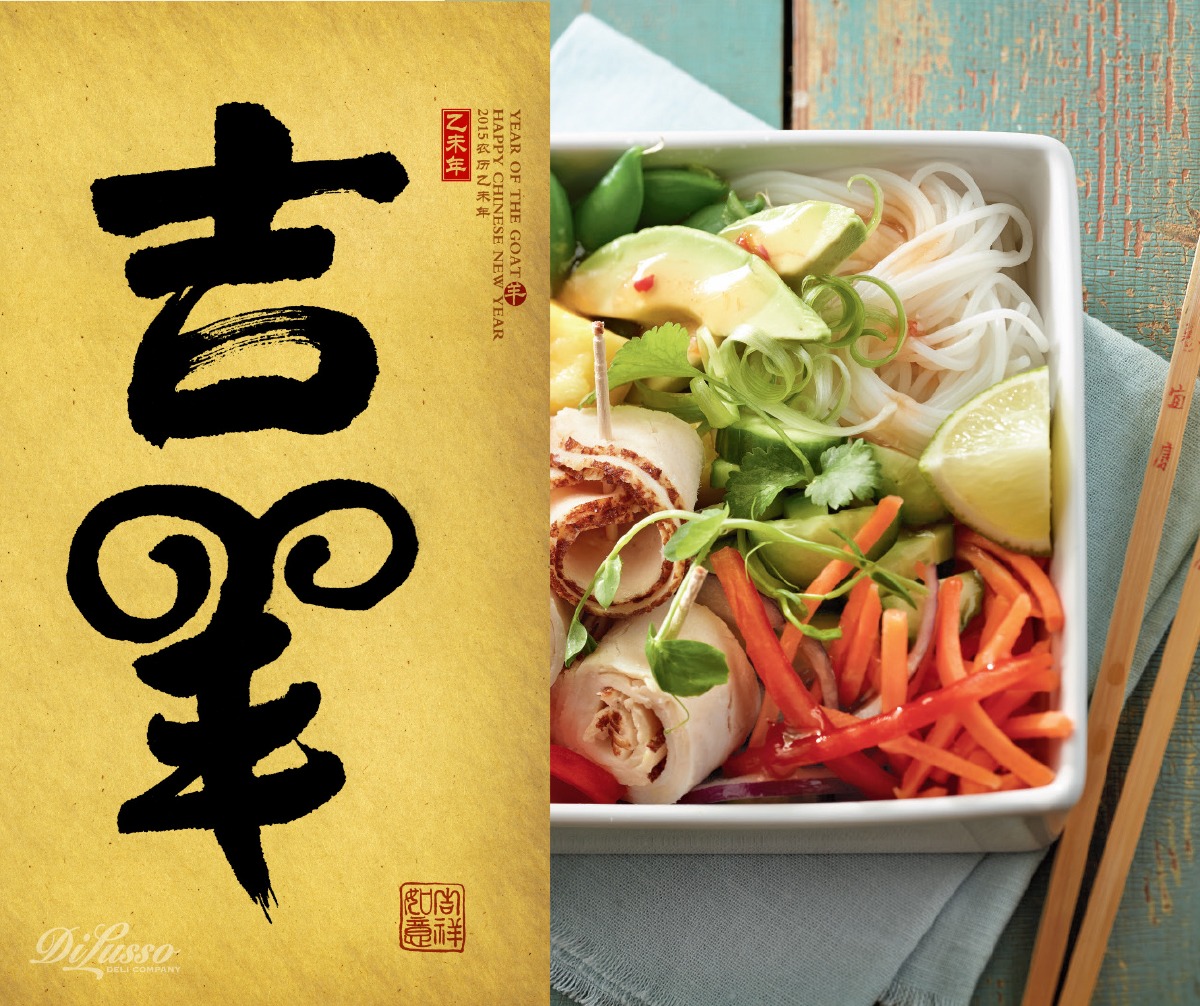 Two New Year celebrations are better than one, we always say. So why not ring in the new—again—with a nod to the Chinese New Year? In China, the new year is based on the Chinese lunar calendar—for 2015, this falls on Feb. 19. It's the Year of the Sheep (or goat) and is signifying the 4,712th year.
Chinese New Year celebrations are filled with firecrackers, silk dragons parading through the streets and, most of all, feasts. Family is huge during the New Year celebration, sharing traditional foods while paying respects to their ancestors and looking for renewal and good luck in the year to come. "Gung hee! ("Congratulations!") is the traditional New Year greeting.
We've got some amazing Asian-inspired recipes that are simple and delicious, including a Beef Stir Fry Bowl, Spring Roll Bites, Mango Turkey Salad Bowl, and a zesty Thai wrap that would be a great for lunch or a light dinner.