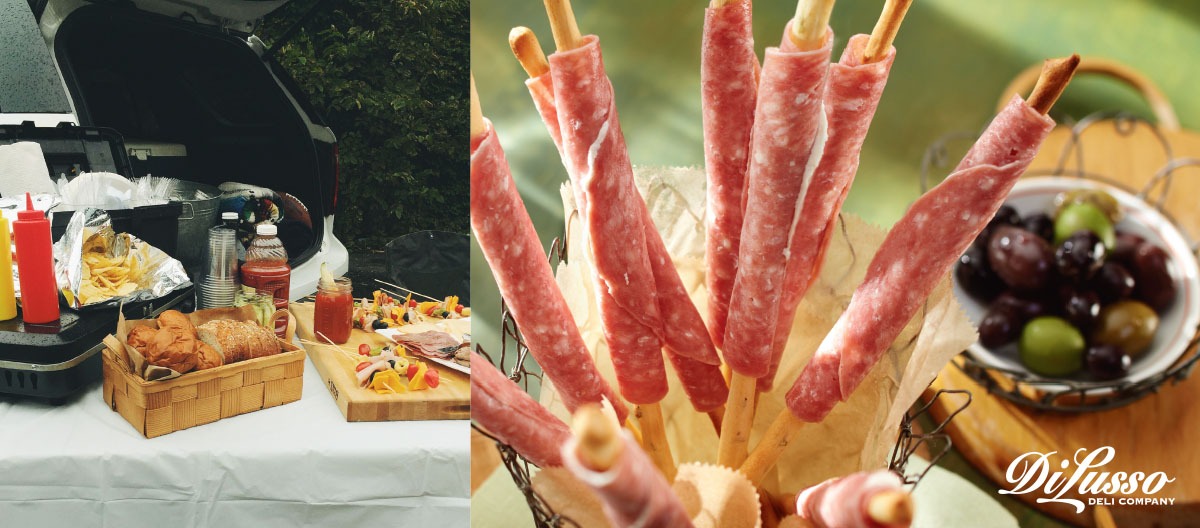 The best part of the big game takes place before the game even begins: tailgating! We've got some simple and delicious tips that will show off your culinary expertise and help you party with ease and style. With a little planning and a make-ahead menu to please your hungry crowd, we'll help you score big, even if your team doesn't.
Prep and Pack  
All The Right Tools
Re-purpose a large toolbox to house small essentials.
spatulas
tongs
toothpicks
trash bags
hand sanitizer
rain poncho
mini first aid kit
favorite condiments
bottle openers
can opener
mini flashlight
wet wipes
sunscreen
plastic zip baggies
masking tape
spices and seasonings
Coolers Rule & Cooler Rules
It's All About Order
Chill everything first.
Cans & bottles on the bottom.
Bagged and fragile items on top.
Use watertight reusable containers to store food items.
Thin layer of ice between layers; let it fall between the cracks.
The fuller the better. This will keep the air inside cool.
Beverage Strategies

Chill everything first, especially adult beverages.
Dedicate a cooler to beverages and label clearly.
Freeze bottles of water to use as ice, then drink after they melt.
If you plan on mixing drinks, dedicate a cooler just for ice.
The Make-Ahead Menu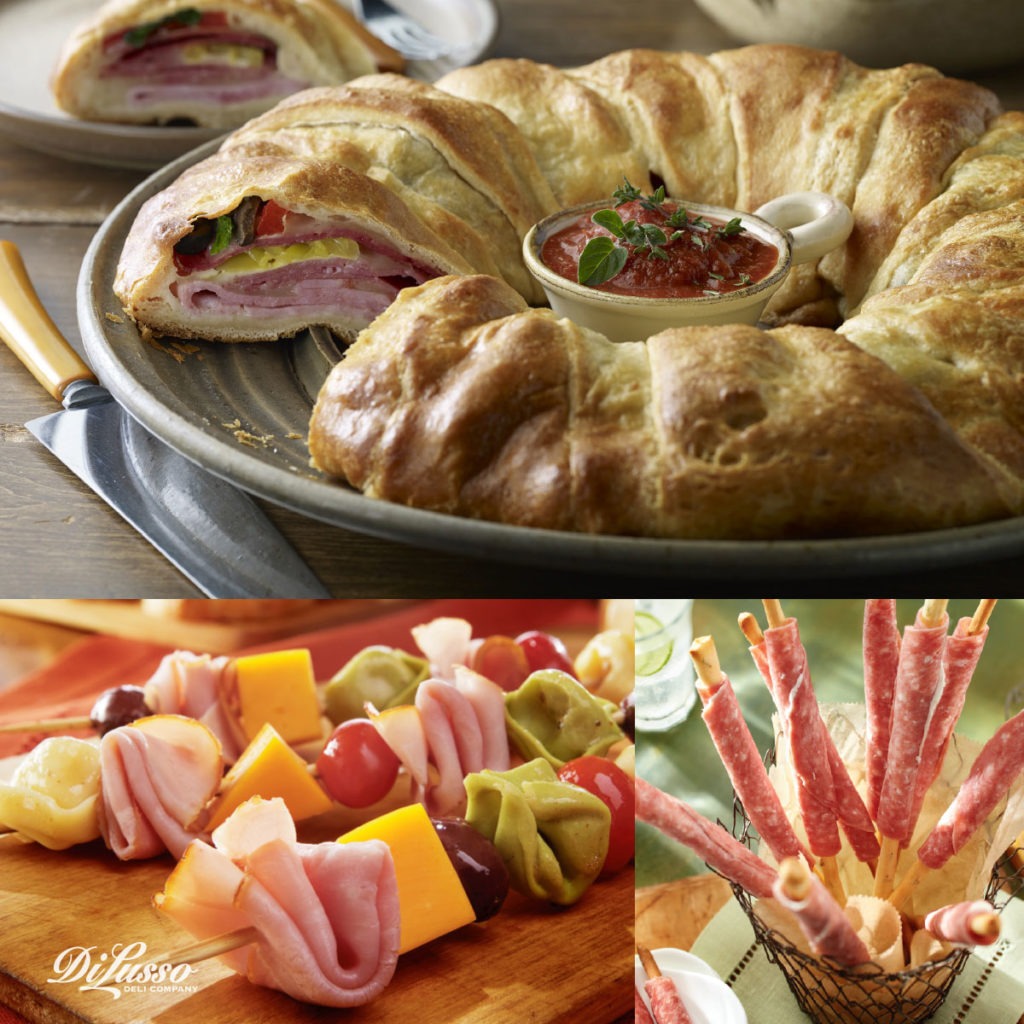 Easy to Eat, Easy to Share, Easy to Love
These deliciously simple, make-ahead recipes will earn you the coveted title of Tailgating Gourmet. No forks or spoons required here. Food in one hand, beverage in the other! From sticks to sliders, these tasty menu options will keep your game-goers coming back for more.
Tuscan Stromboli Ring. Easy bake crescent dough filled with Italian favorites like hot ham capocollo and hard salami make this a beautiful and tasty way feed a hungry crowd. Just fold and layer meats with chopped giardiniera, roasted red peppers, black olives, fresh basil and provolone. Bake it ahead of time and serve cold or break out the grill to warm onsite. Bottled marinara sauce makes for easy dipping.
Antipasto Kabobs with ham, cheddar cheese, tortellini, tomatoes and kalamata olives.
Grisini Genoa Breadsticks with genoa salami and softened cream cheese.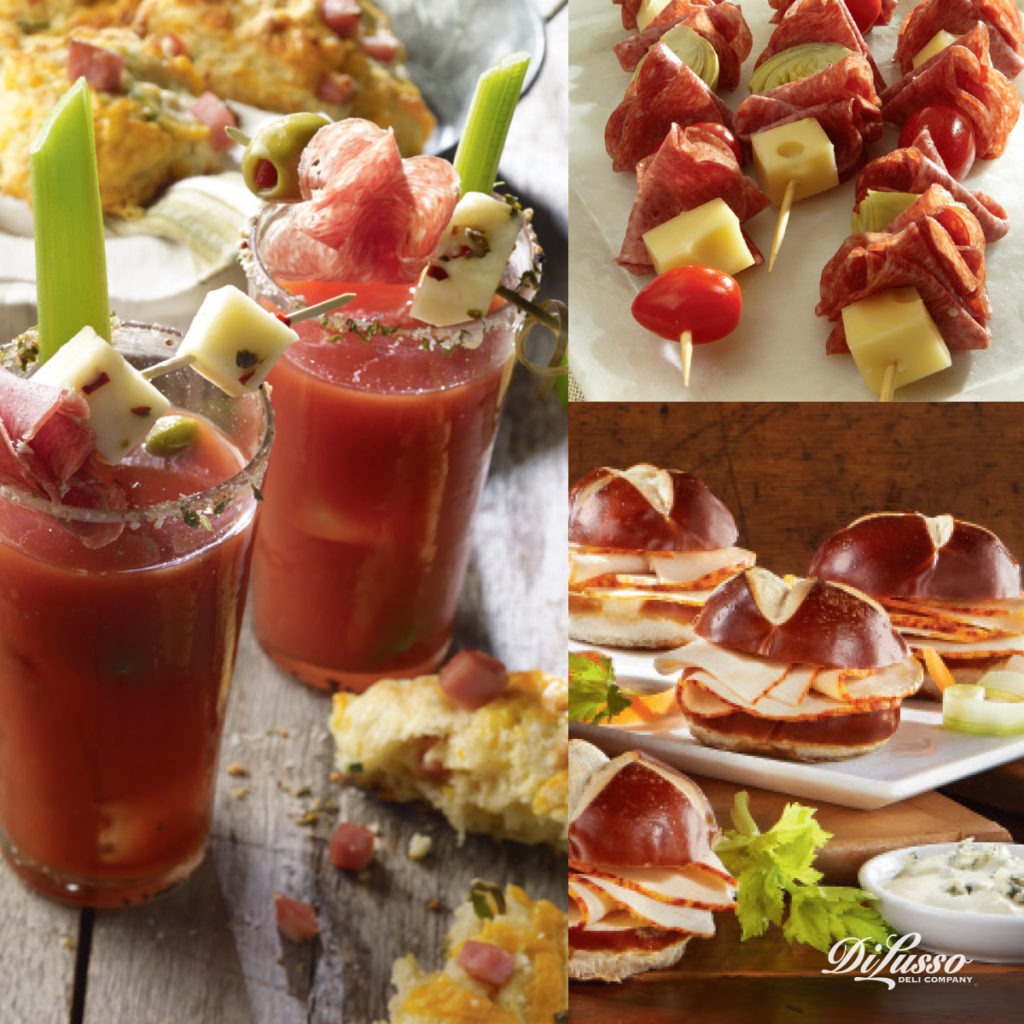 Antipasto Skewers with hard salami, cubed Swiss cheese, cherry tomatoes and artichokes.
Buffalo Chicken Sliders on pretzel slider buns served with a side of carrots, celery and blue cheese dressing.
Bloody Mary Cocktails a classic tailgating beverage to fill your free hand!
Don't Forget!
The Wares.
Your menu will dictate what you need in terms of drink ware, dinnerware, flatware, etc. Keep it simple and have fun with your team's colors.
Plates
Bowls
Spoons, forks, knives
Serving bowls, plates, tongs
Napkins
Tailgating can be messy business.
A little planning will keep the messes clean and contained. Cardboard boxes break down easily for travel and make perfect trash and recycling bins.
Paper towels
All purpose cleaner
Garbage bags
Cardboard boxes for trash & recycling
Wet wipes