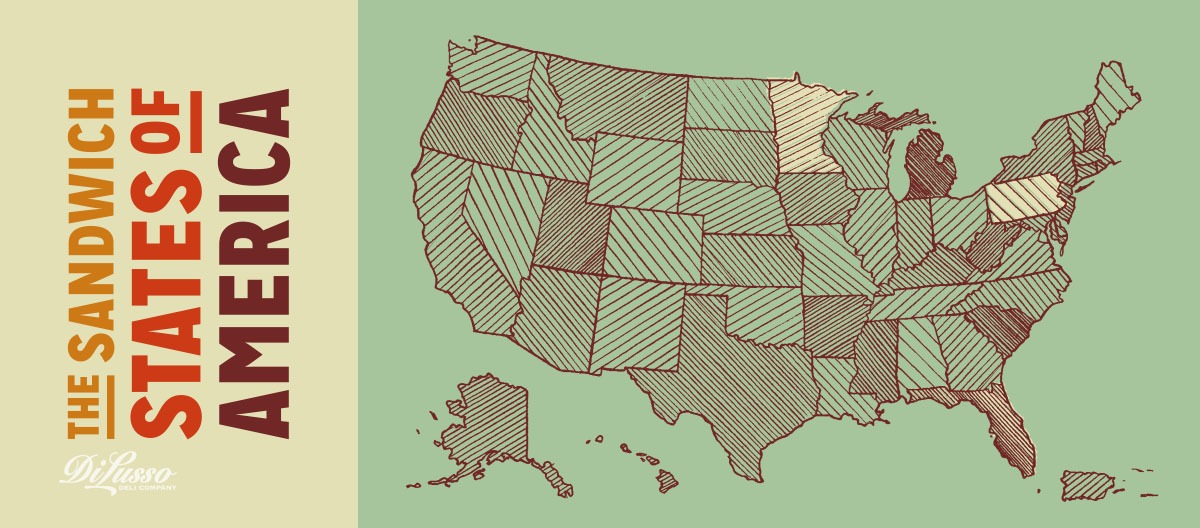 Each state has certain distinct characteristics that overflow into its cuisine. Sandwiches are no exception. They embody the rich history of a place and the spirit of its community. Past traditions and present-day tastes layered together.
To pay tribute to these unique creations, we're taking your taste buds for a trip around the country as we introduce (or perhaps re-introduce) you to a few iconic 'wiches. Let the delicious ride begin.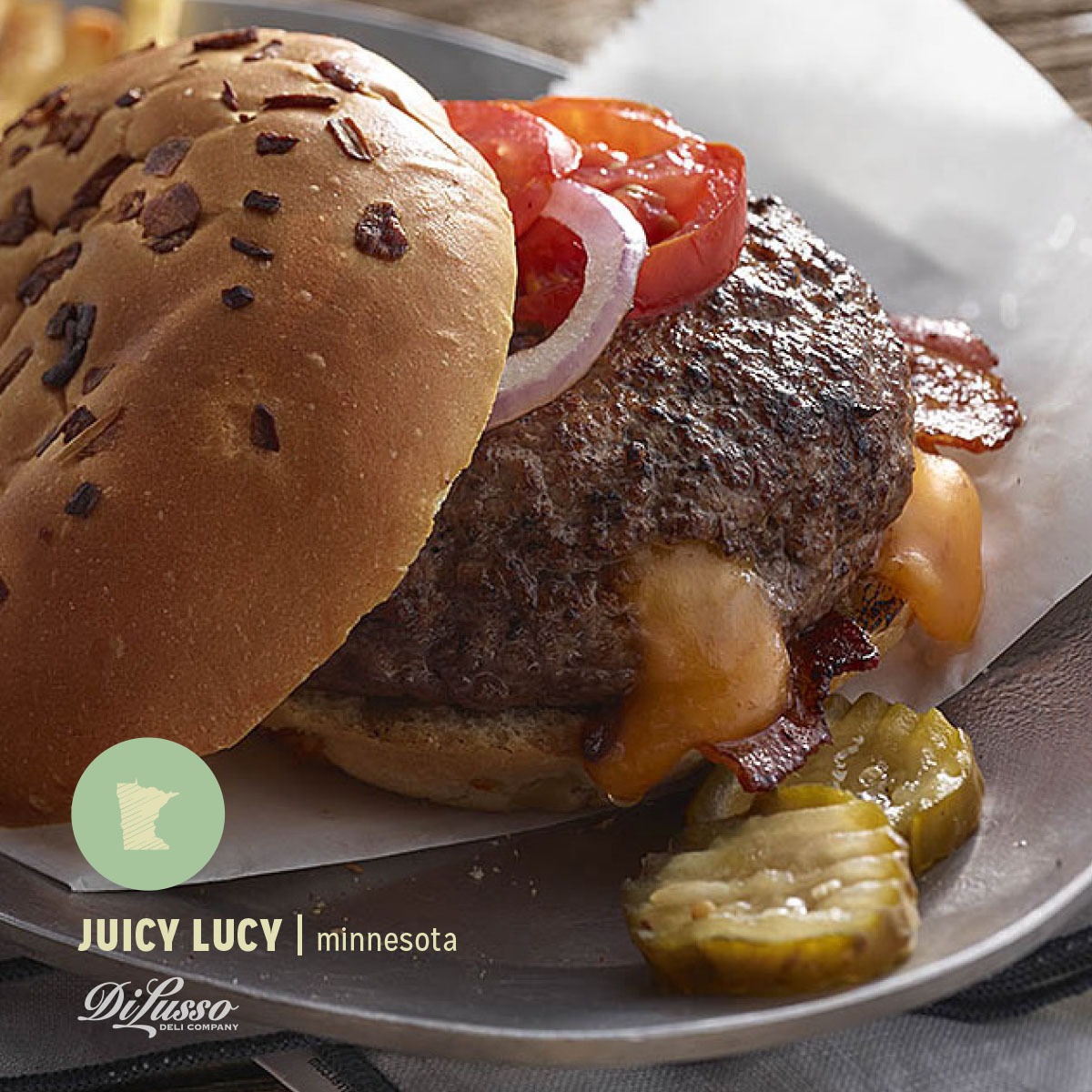 Minnesota - Jucy or Juicy Lucy
Two rival bars in Minneapolis, Minn., (just miles away from each other) both claim to have invented this melty masterpiece that touts a molten, cheesy core. They even use slightly different spellings – Jucy and Juicy. Aptly named, the burger is extra juicy thanks to the lush pocket of gooey cheese in the center of the patty.
Medium Cheddar is our go-to cheese for this oozy delight. We also like to top our Juicy Lucy with traditional condiments - red onion, tomatoes and pickles. But the beauty of this burger is that you can easily make it your own. Kick it up a notch with our Chipotle Cheddar and a few diced jalapeños. Or make it sweet and savory with our Swiss Cheese, barbecue sauce and fried onion strings.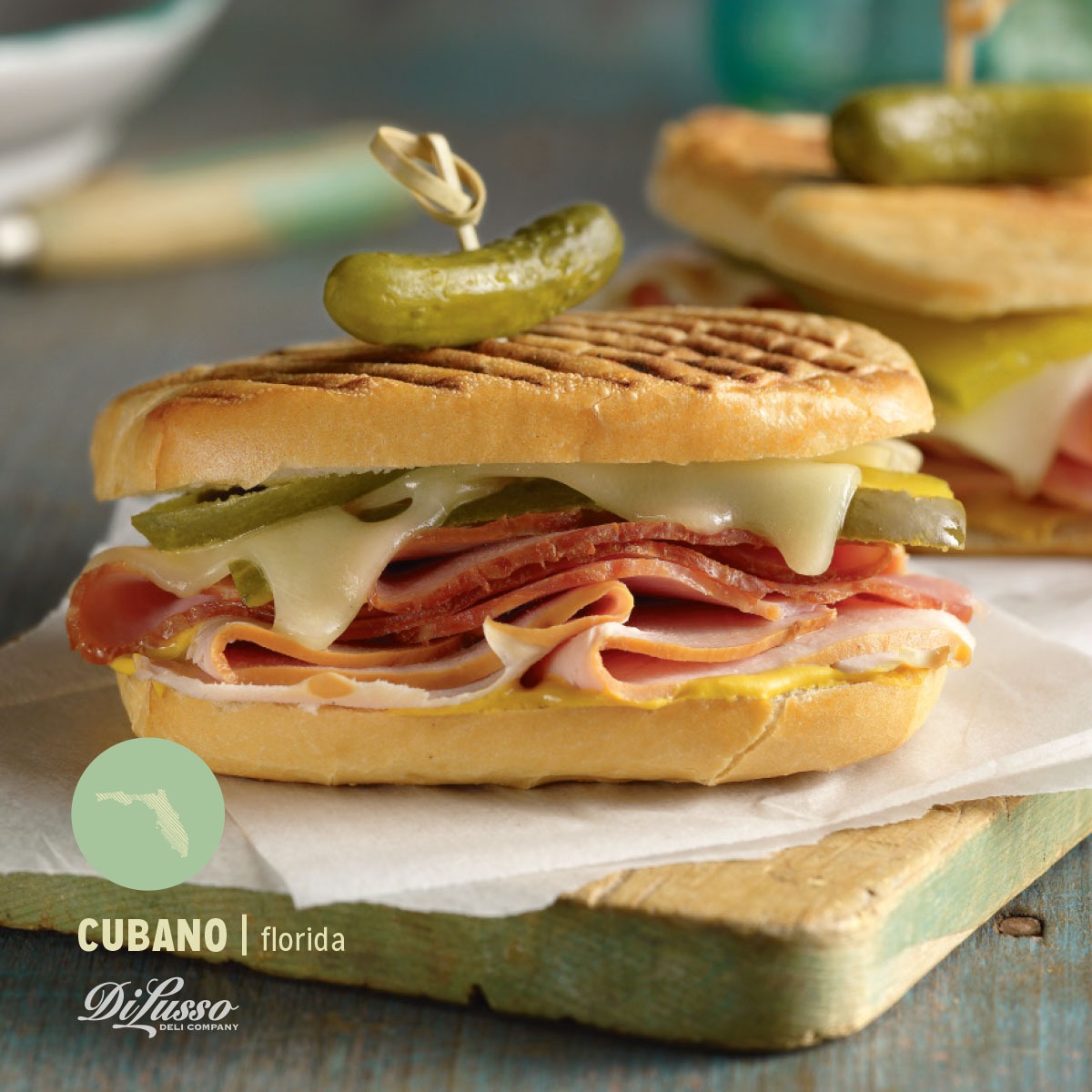 Florida - The Cubano
The exact origin of this sandwich is somewhat murky. It's thought to have been invented around the late 1800s or early 1900s in Cuba or Florida since it was common lunchtime fare for cigar factory workers in both places. But with the constant flow of travelers between the two during this time, it's difficult to identify exactly where it came from.
On the other hand, its original ingredients have been much easier to pin down - Cuban bread brushed with olive oil, roast pork, glazed ham, Swiss cheese, yellow mustard and dill pickles. Traditionally, it's also grilled in a sandwich press so the juices and flavors coalesce to toasted perfection.
Spirited by this unique fusion of flavors, we built a Cuban-inspired sandwich using a combination of classic and contemporary ingredients. We named it the Little Havana Cubano. Keeping with tradition, we used Cuban bread brushed with olive oil. Next we layered our Smoked Turkey Breast, Smoked Cracked Pepper Ham and Swiss cheese. Sweet pickles, mayo and our Honey Mustard Sweet & Hot bring it to a sweet and spicy finish.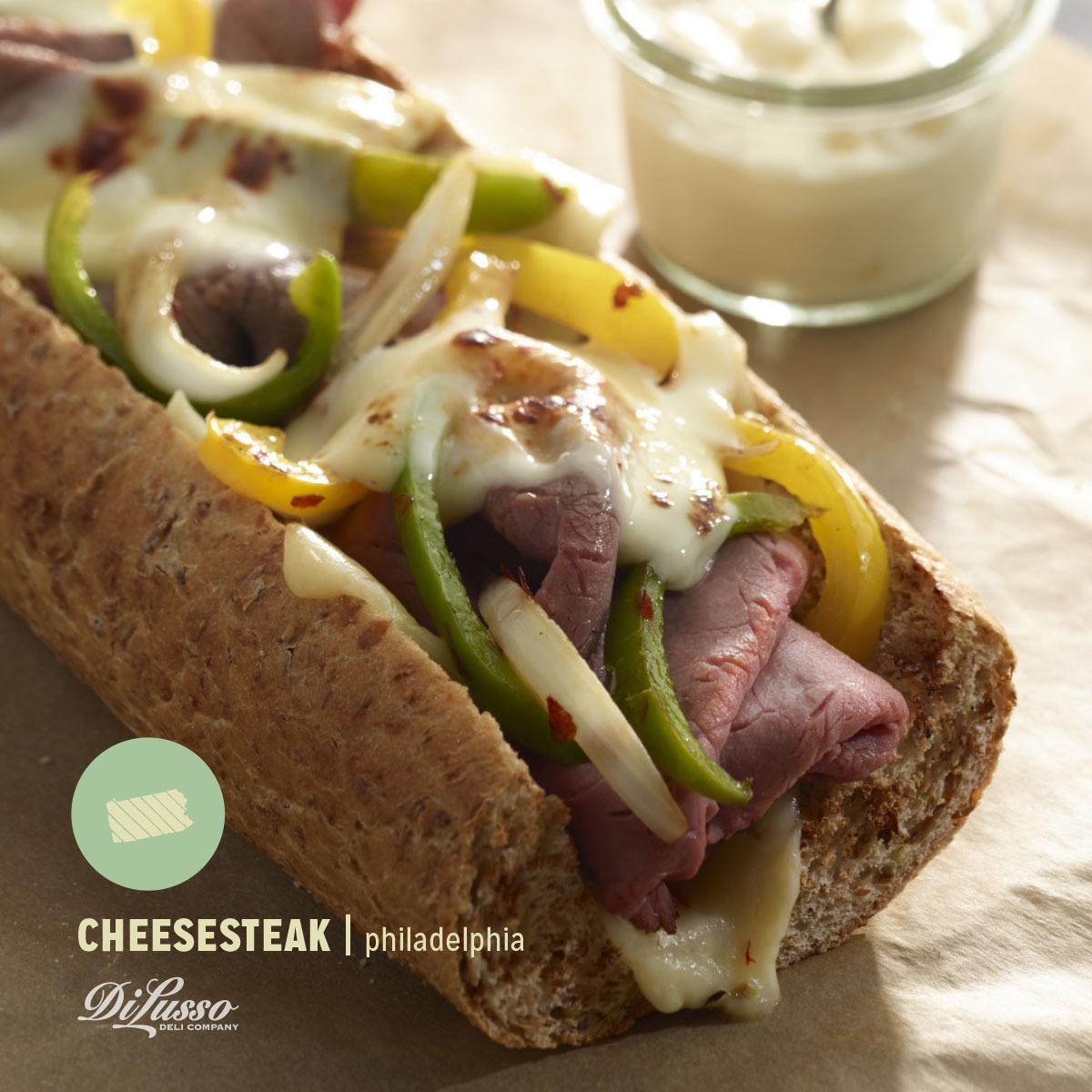 Philadelphia – Philly Cheesesteak
Legend has it that Pat Olivieri invented this iconic sandwich in the 1930s. The story goes that Olivieri, a hot dog vendor in south Philadelphia, originally made the sandwich for himself. Enticed by the captivating smell, a cabbie stopped by and asked Olivieri to make one for him. And as they say, the rest is history.
But the original sandwich lacked an ingredient that's a mainstay today – cheese. Provolone wasn't added until the 40's. Other popular condiments have also staked their claim, like those on our version of the Philly Cheesesteak Sandwich featuring thinly sliced ribbons of our Roast Beef. It's loaded with sautéed onions, as tradition mandates, but also sports green and yellow bell peppers, red pepper flakes and our Mozzarella Cheese. Mayo, mushrooms and hot sauce are some other popular toppings.