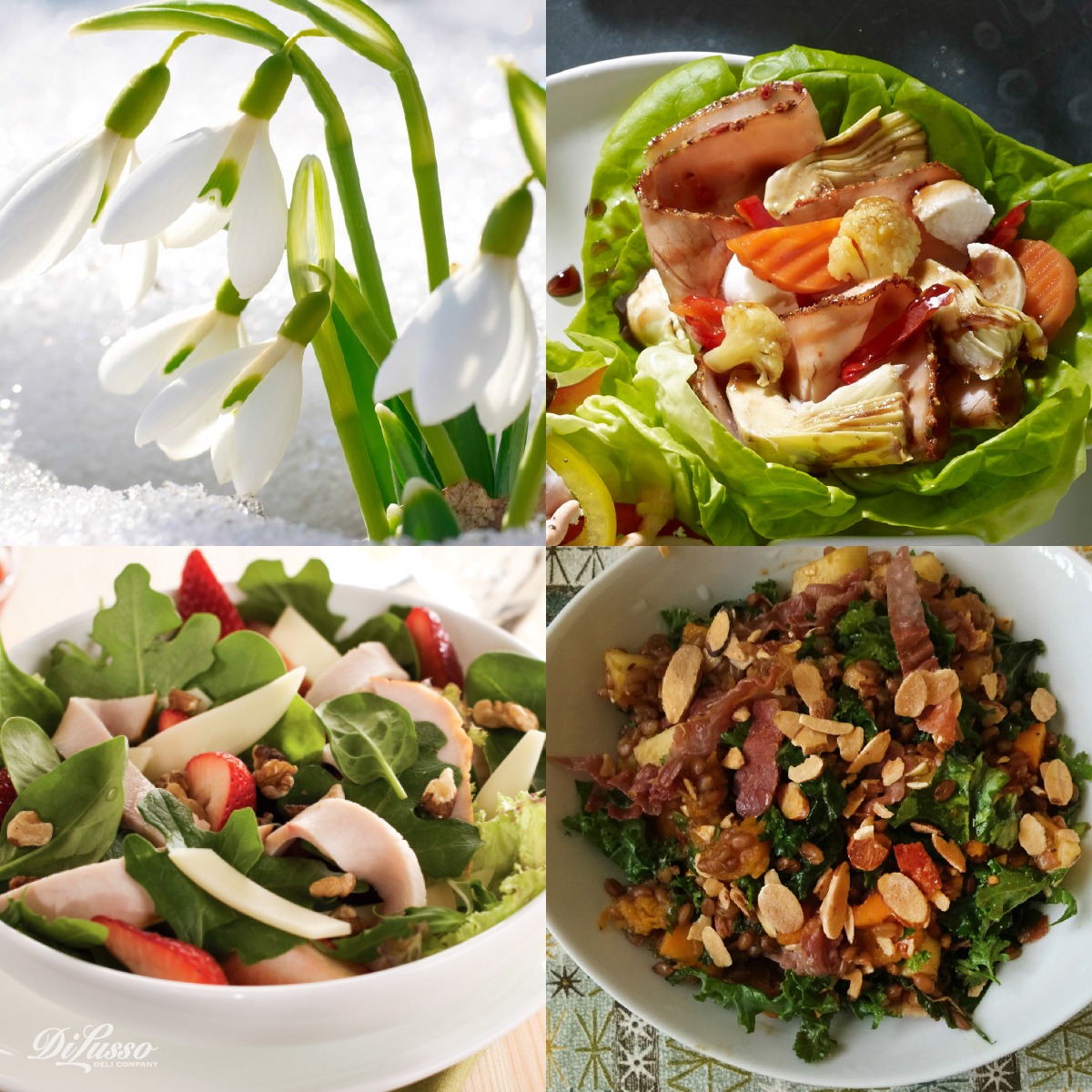 The days are getting longer! And while meteorological spring might still be weeks away, lighter days might inspire thoughts of lighter fare as cravings for mac and cheese or pot roast start to fade. Spring will come--just as it always does in all its budding green splendor. Speaking of green, we've got two fabulous recipes to kick off the season: Barchettas Italiana and Turkey and Strawberry Salad.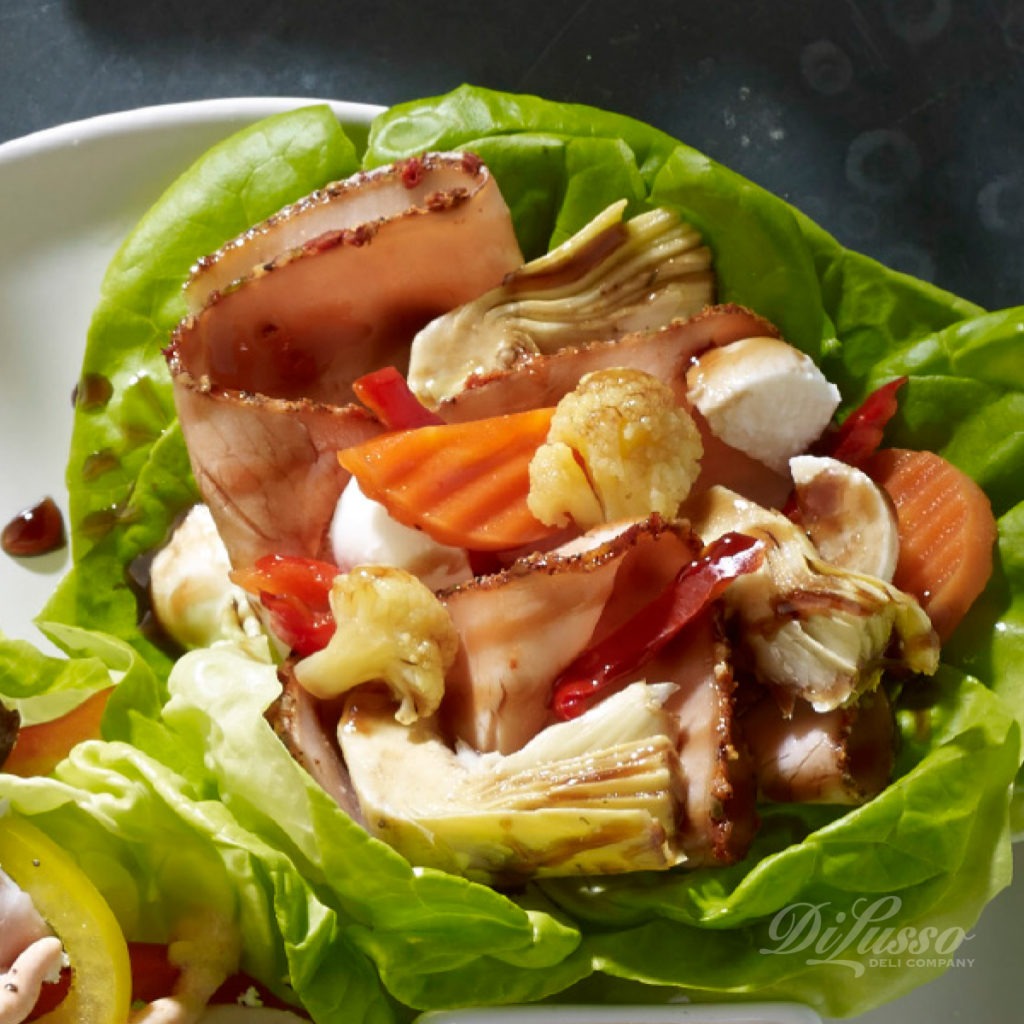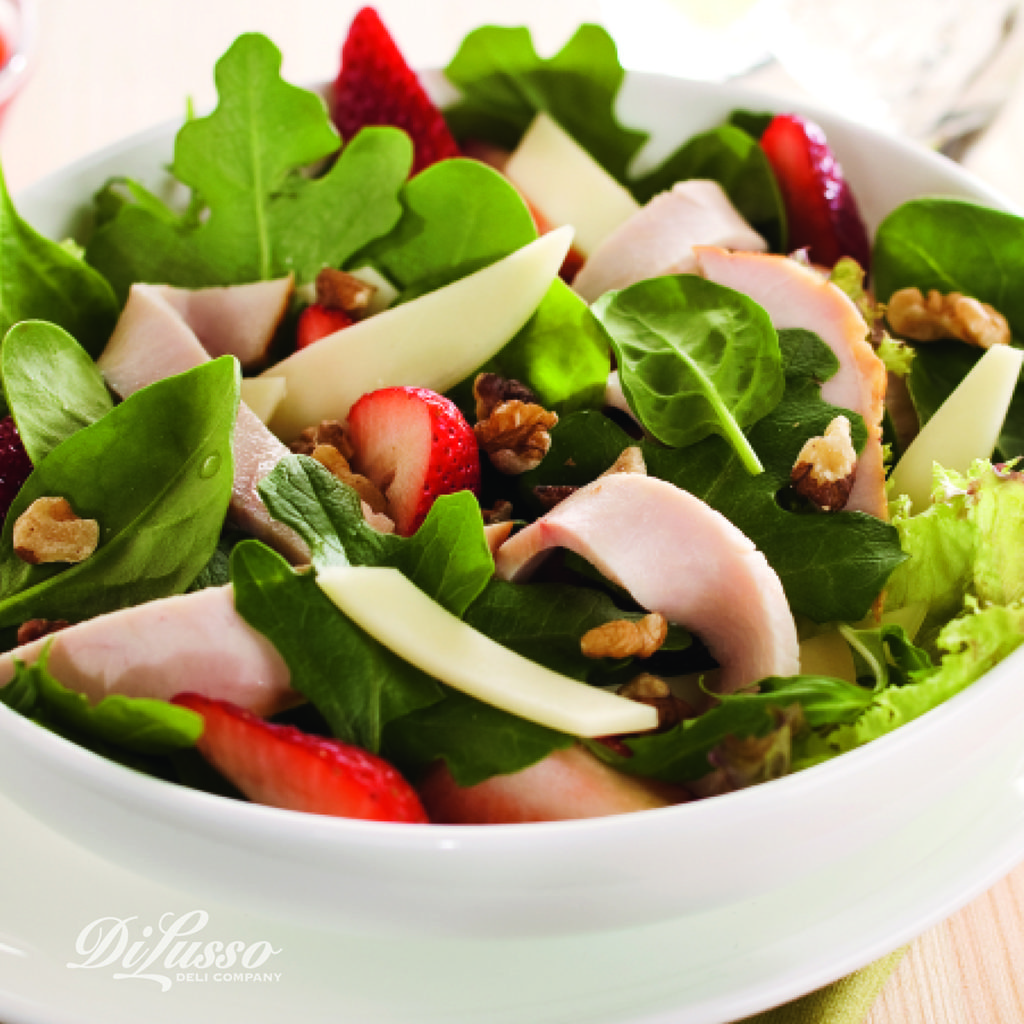 For something with a little more heft to it—but still light—throw together this nutritious Wheat Berry Prosciutto Salad:
Wheat Berry Salad with Kale & Crispy Prosciutto
2 cups wheat berries, cooked and cooled
1/2 cup kale, chopped
1 green onion, chopped
1/2 cup cooked and cubed butternut squash
1/2 sliced toasted almonds (use half mixed in, half for topping)
1/4 cup DI LUSSO® Prosciutto, fried till crisp
Kosher salt, to taste
Pepper, to taste
Honey Balsamic Vinaigrette: Whisk Honey, DI LUSSO® Dijon Mustard, canola oil, and white balsamic vinegar.
Mix all salad ingredients with the vinaigrette.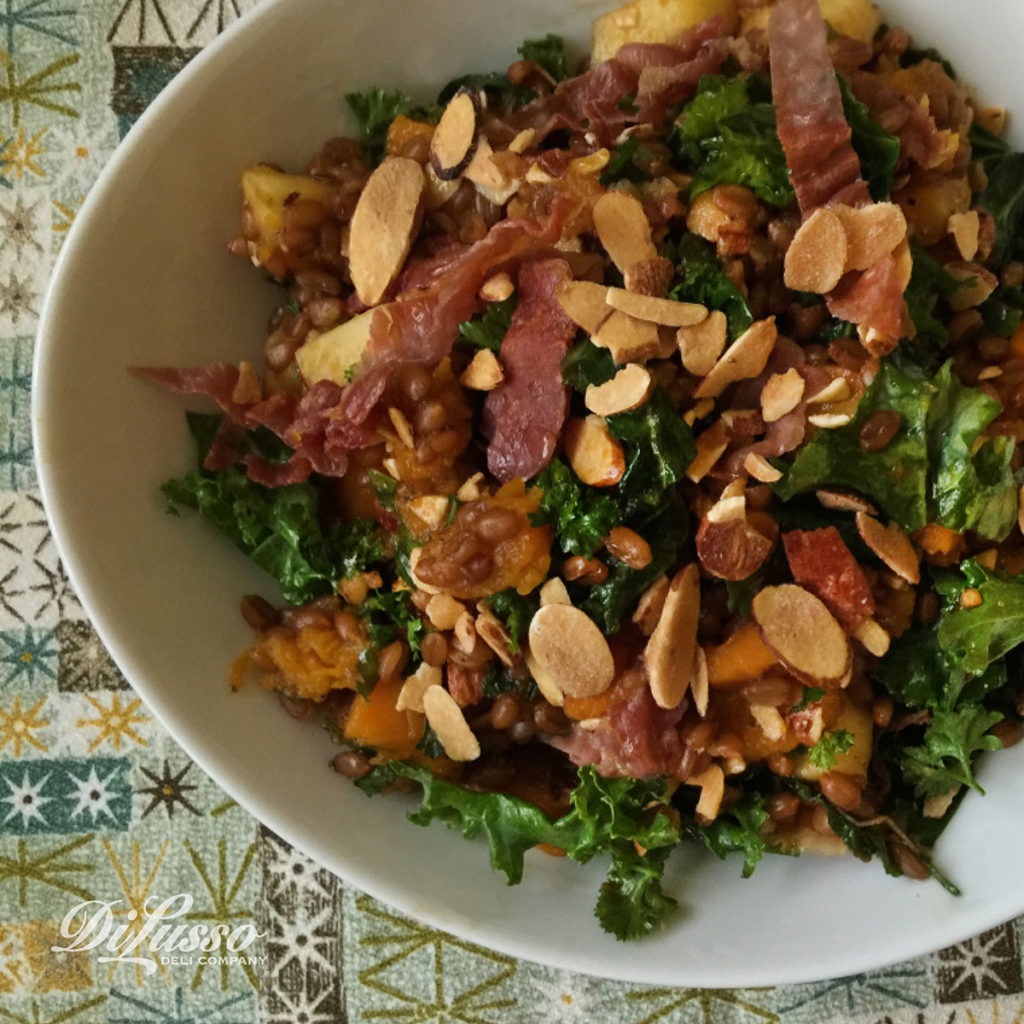 Put away the boots and mittens and dust off the garden tools and umbrellas. (Or, on second thought, if you live north of the Mason-Dixon line you might want to wait a few more weeks, just in case....)