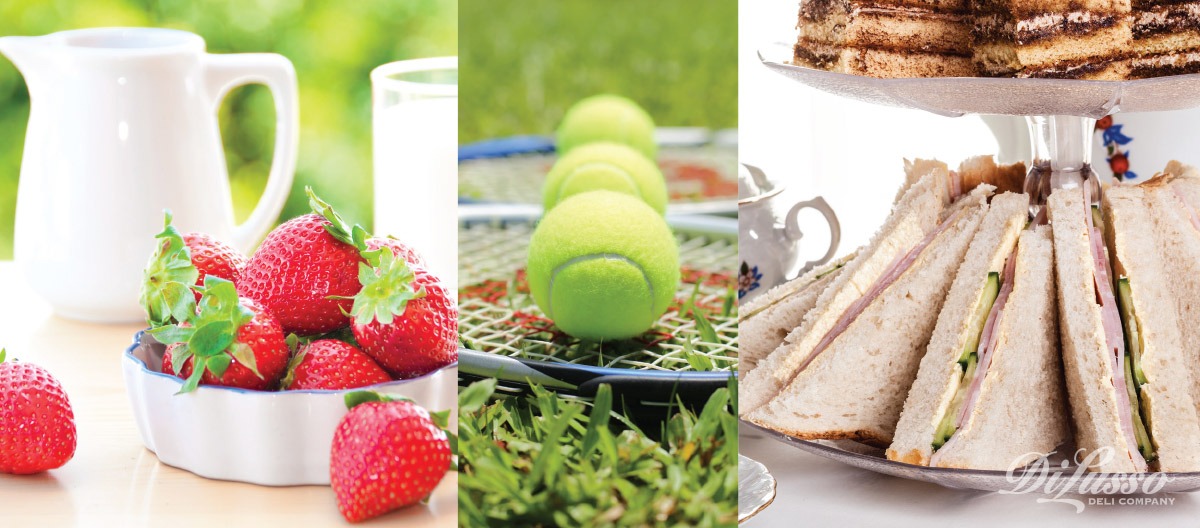 Every late June/early July, in the London suburb of Wimbledon, there takes place a tennis tournament the whole world loves to watch. For two weeks, spectators from around the globe arrive en masse, lucky to have nabbed tickets via lottery or hopeful to snag limited day-of tickets. All told, up to half a million spectators witness the two-week event in person, while countless millions watch on TV.
We're always looking for reasons to celebrate with food. So we're suggesting a tournament-watching get-together, complete with traditional food and drink.
The prestigious Gatsby Club, which provides much of the food served during the tournament, serves quite a fancy crostini with gravlax and capers. We'll suggest a more attainable variation: toasted baguette slices topped with DI LUSSO® Smoked Turkey, DI LUSSO® Sharp Cheddar, and a dab of DI LUSSO™ Cranberry Honey Mustard. Finger sandwiches—so quintessentially British—couldn't be more appropriate. See our recipe for Tea Sandwiches here, but any bite-size sandwich will do. Make a batch of savory Ham and Cheddar Scones and serve warm.
There are two very traditional beverages associated with the tournament: Champagne, served well chilled, is one of them, served in crystal flutes (it's OK to use plastic if you don't have real ones!). Even more closely tied is the traditional cocktail, of gin and ginger ale garnished with cucumber, mint and sometimes a lemon slice or strawberry, served in tall glasses with plenty of ice.
Decidedly the most traditional offering is fresh strawberries and cream, sold at vendor stalls. What could be easier or more elegant to serve as you cheer a perfect sweet-spot backhand?
As a final touch add a bouquet of flowers in a bouquet made of tennis ball containers.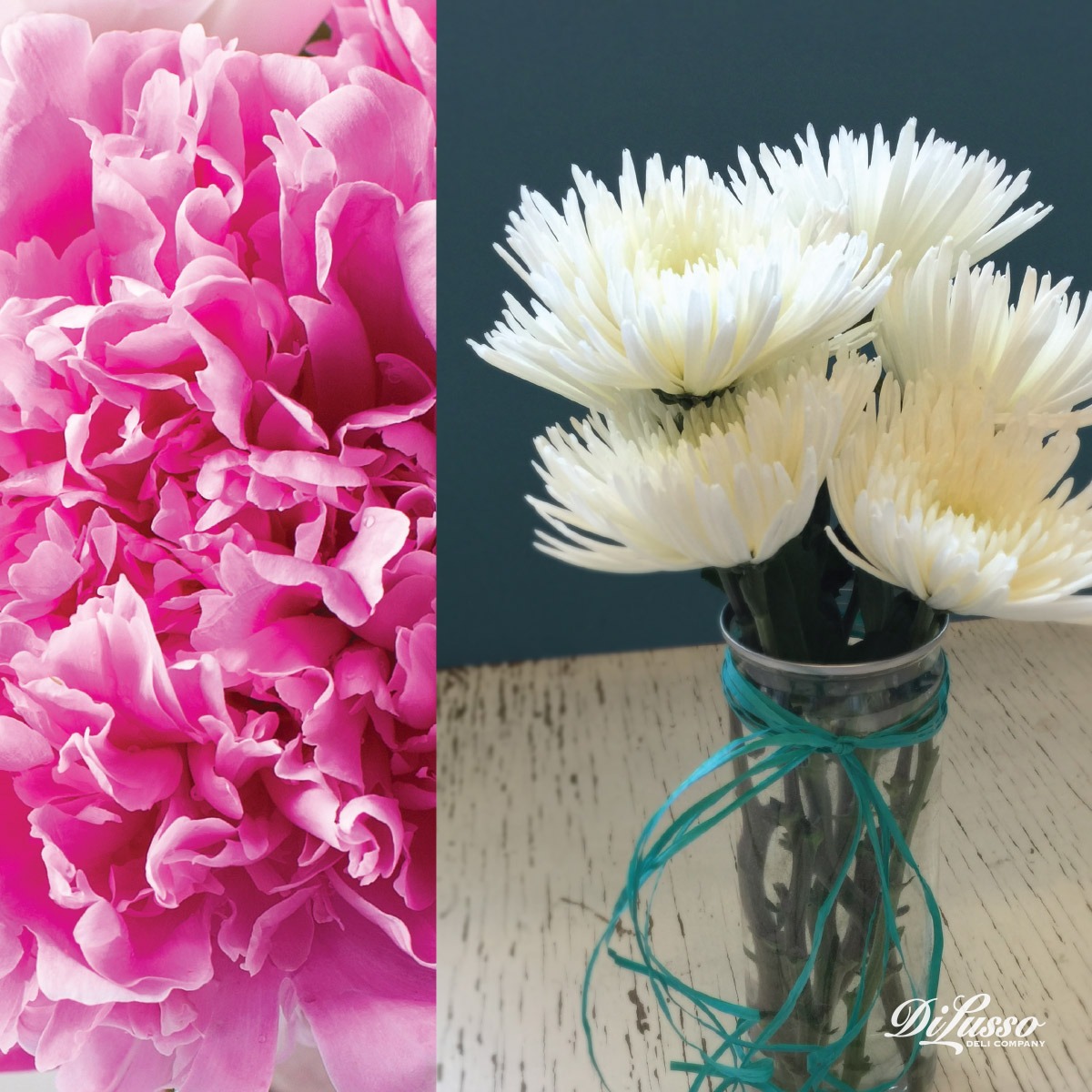 Game. Set. Match.