Serves

2-4
Prep Time

15
Total Time

15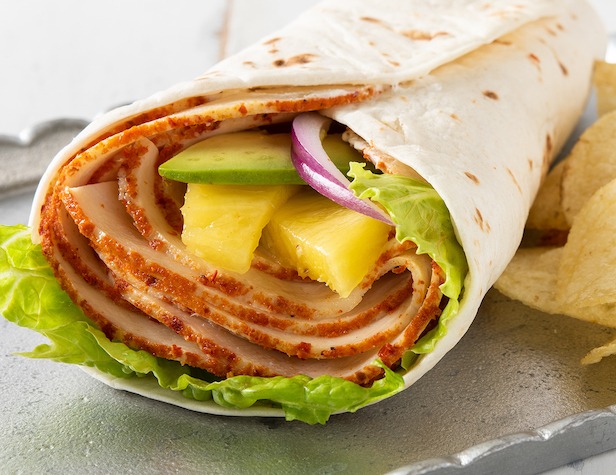 1 lb DI LUSSO® Sweet Heat Chicken, sliced thin (¼ lb per serving)
Greens
Pineapple strips
Avocado
Lime cream cheese
Tortilla wraps
Directions
On each tortilla, start by smearing the lime cream cheese, covering the tortilla in a thin layer.

Next, arrange the greens in the center of the tortilla and add layers of DI LUSSO® Sweet Heat Chicken. Top with pineapple strips and sliced avocado.

To finish, roll the tortilla wrap to enclose all ingredients.