Serves

2-4
Prep Time

15
Total Time

15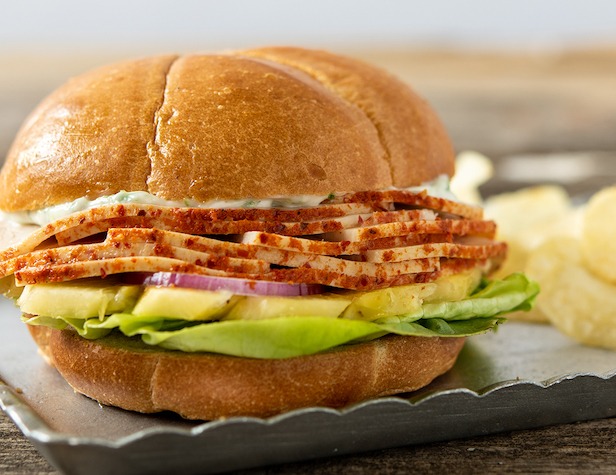 1 lb DI LUSSO® Sweet Heat Chicken, sliced thin (¼ lb per serving)
Bib lettuce
Pineapple strips
Red onion
Lime mayo
Brioche buns
Directions
Slice the brioche buns in half and begin building the sandwich by adding bib lettuce, pineapple, and red onion to the bottom bun.

Next, layer on the DI LUSSO® Sweet Heat Chicken.

Lastly, spread the lime mayo over the top bun. Then place the bun on top of the chicken to complete the sandwich.