Serves

5
Prep Time

15
Total Time

35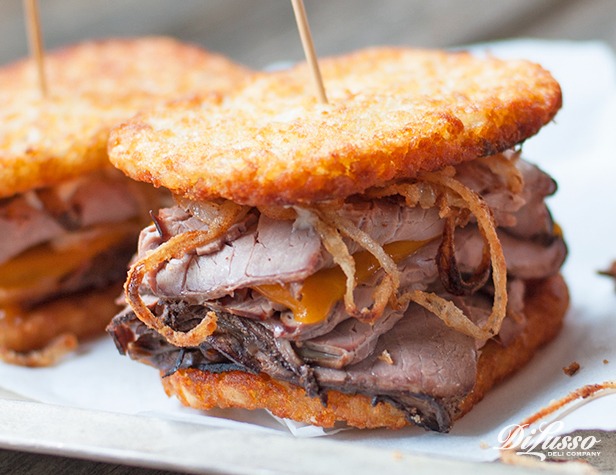 1 (22.5 ounce) package frozen hash brown patties
2 cups white onion, slivered
2 tablespoons olive oil
¼ pound DI LUSSO® Rare Roast Beef
¼ pound DI LUSSO® Wisconsin Sharp Cheddar
DI LUSSO™ Horseradish Dijon Aioli, for dipping
Directions
Prepare hash browns according to package instructions.

While hash browns are baking, sauté onions in olive oil until soft, about 15 minutes.

Heat oven to 350° F.

Layer roast beef, cheddar and sautéed onions between two hash brown patties. Bake in the oven until cheese melts, about 5 minutes. Secure sandwiches with toothpicks. Serve with aioli or ketchup for dipping.