Serves

12
Prep Time

5
Total Time

25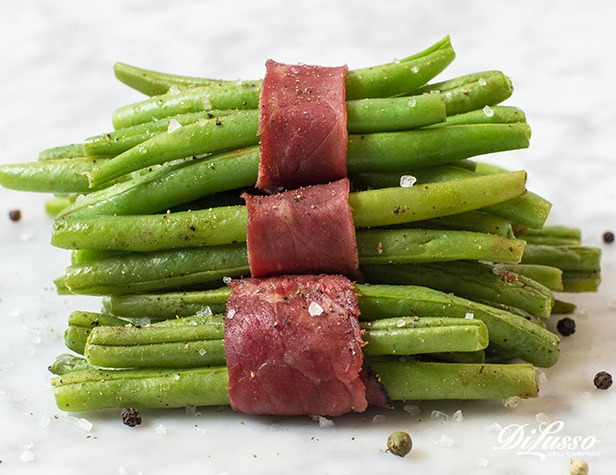 1 pound fresh green beans
Salt and pepper, to taste
4 tablespoons butter, sliced
¼ pound DI LUSSO® Pastrami, sliced at a medium thickness (at the deli counter)
Aluminum foil
Directions
If grilling, preheat grill to medium-high heat. If baking, preheat oven to 450° F.

Season green beans with salt and pepper. Cut pastrami into strips about 1 – 2 inches wide. Evenly distribute green beans and butter among pastrami slices. Wrap pastrami around green beans to create bundles.

Loosely wrap all bundles in 1 – 2 large pieces of aluminum foil. Grill for 15 – 20 minutes or bake for 25 – 30 minutes, until green beans feel tender.