Serves

2-4
Prep Time

15
Total Time

15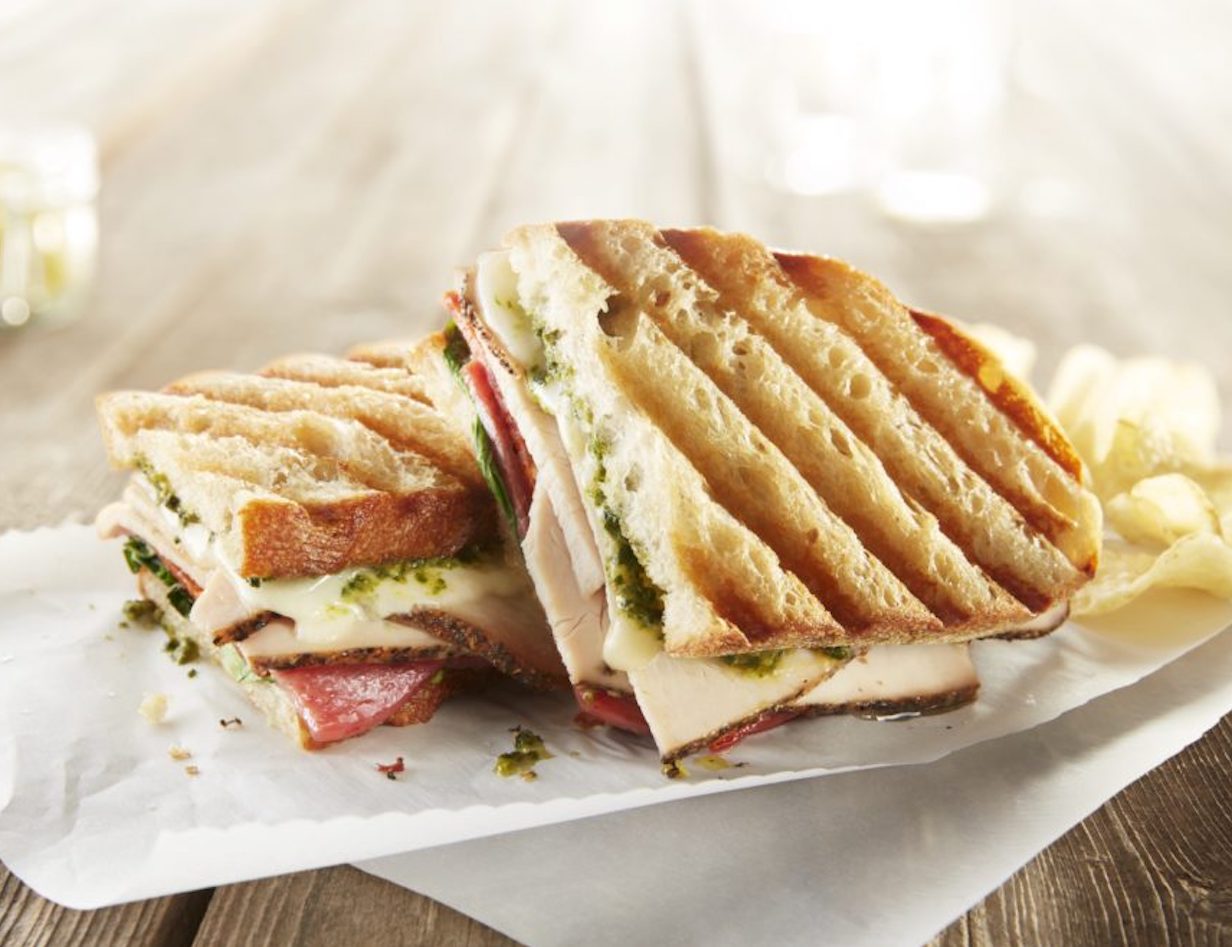 ¼ pound DI LUSSO® Italian Style Roasted Garlic Turkey, sliced thin (at the deli counter)
¼ pound DI LUSSO® Italian Salami, sliced thin (at the deli counter)
¼ pound DI LUSSO® Pepperoni, sliced thin (at the deli counter)
¼ pound DI LUSSO® Provolone Cheese, sliced thin (at the deli counter)
Sourdough bread
Butter
Banana peppers
Red onion
Arugula
Spinach
Roasted red pepper
Dried oregano
Black olives
Oil & Vinegar
Directions
Heat a panini press to medium-high heat. Spread butter on one side of each slice of bread.
Lay the slices down (buttered side down) onto a clean work surface. Place the meat on top of once slice of bread, then add vegetables and cheese. Cover the sandwich with the other slice of bread.

Transfer the sandwich to a panini press to cook until the bread is crisp and cheese is melted.