Serves

4
Prep Time

15
Total Time

60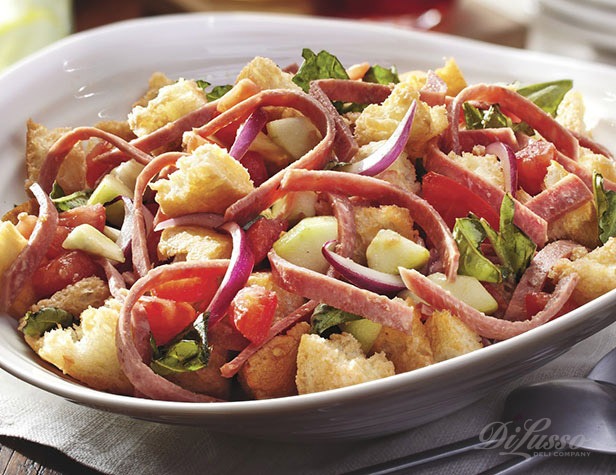 1 cup chopped tomato
1/2 cup thinly sliced red onion
1 medium cucumber, peeled, seeded and chopped
1/4 cup olive oil
2 tablespoons balsamic vinegar
8 slices stale Italian bread, torn or chopped into bite-sized pieces
1/4 pound DI LUSSO® Genoa Salami, cut into strips
1/3 cup fresh basil leaves
Directions
In bowl, combine tomato, onion and cucumber. Add oil and vinegar; toss to coat.

Place half of bread into serving bowl; spoon half of tomato mixture over bread. Layer remaining bread over tomato mixture. Top with remaining tomato mixture and salami. Cover; refrigerate 1 hour.

Just before serving, tear basil leaves into salad; toss well.