Serves

16
Prep Time

12
Total Time

27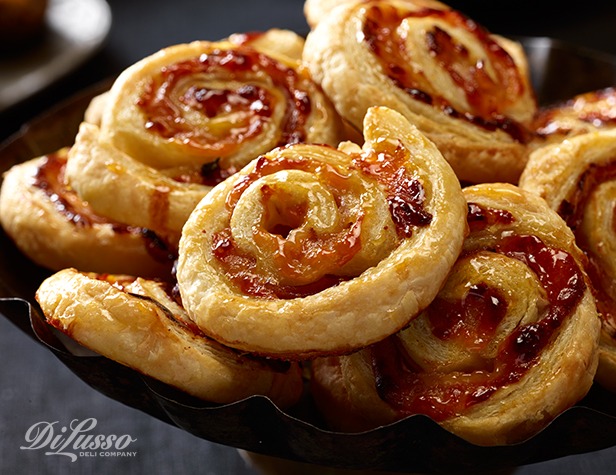 1 sheet frozen puff pastry, thawed
1/4 cup apricot preserves
1/4 pound sliced DI LUSSO® Swiss cheese
1/4 pound sliced DI LUSSO® Ham
2 tablespoons butter
Directions
Unfold pastry; layer with preserves, DI LUSSO® Swiss cheese and ham. Roll up jelly-roll style.
Cut into 16 slices. Place cut side down on a parchment paper-lined baking sheet. Brush melted butter over pastry.

Bake at 400°F for 15-20 minutes or until golden brown.

Serve with apricot preserve on the side.