Serves

12
Prep Time

15
Total Time

15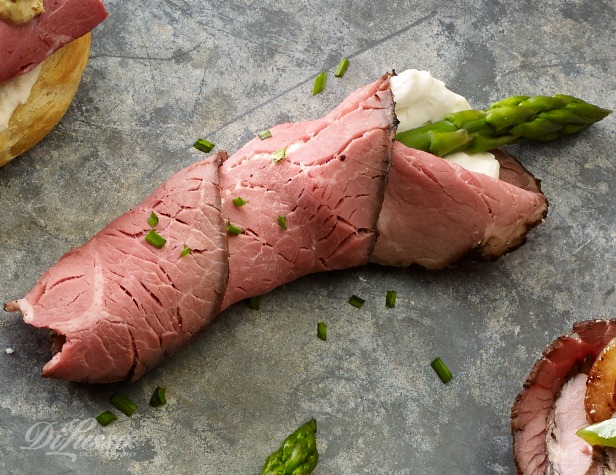 12 asparagus spears, trimmed to 4 inches long
1 cup whipped cream cheese
2-3 tablespoons DI LUSSO™ horseradish
1 pound DI LUSSO® London Broil Roast beef, sliced thin
I scallion, chopped
Directions
Bring a pot of water to a boil and cook asparagus until crisp-tender, 2-3 minutes depending upon how thick it is. Immediately transfer the asparagus to a bowl of ice water to cool them, then dry them on paper towels.

Mix together the cream cheese and the DI LUSSO™ horseradish. Spread each slice of DI LUSSO® London Broil Roast beef carefully with the cream cheese mixture. Place an asparagus spear at the end of each one and roll them up.

Arrange on a platter, garnish with scallions.