Serves

2
Prep Time

25
Total Time

40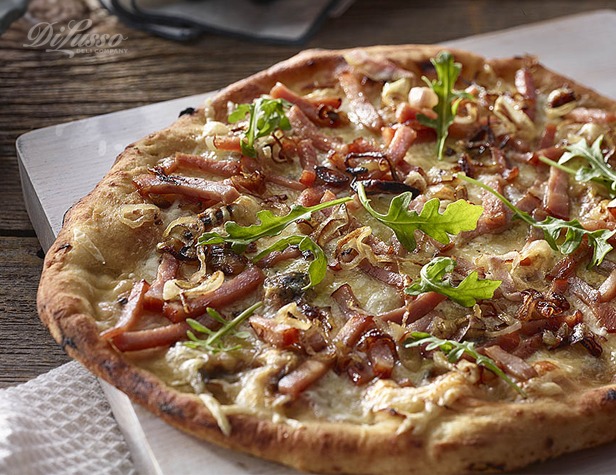 1 teaspoon olive oil
2 large yellow onions, sliced
¼ teaspoon kosher salt
3 ounces sliced DI LUSSO ham, julienned
1 (8.8 ounce) package Naan bread
1 cup refrigerated Alfredo sauce
2 cups grated Swiss cheese
Garnish: arugula
Directions
Heat oven to 400°F.

In large skillet over medium-high heat, heat oil. Add onions and cook 20 minutes or until browned, stirring often. Set aside.

Place Naan bread on baking sheet. Spread evenly with Alfredo sauce. Top with grilled onions, cheese and ham.

Bake 15 minutes or until bubbly. Garnish with arugula, if desired.