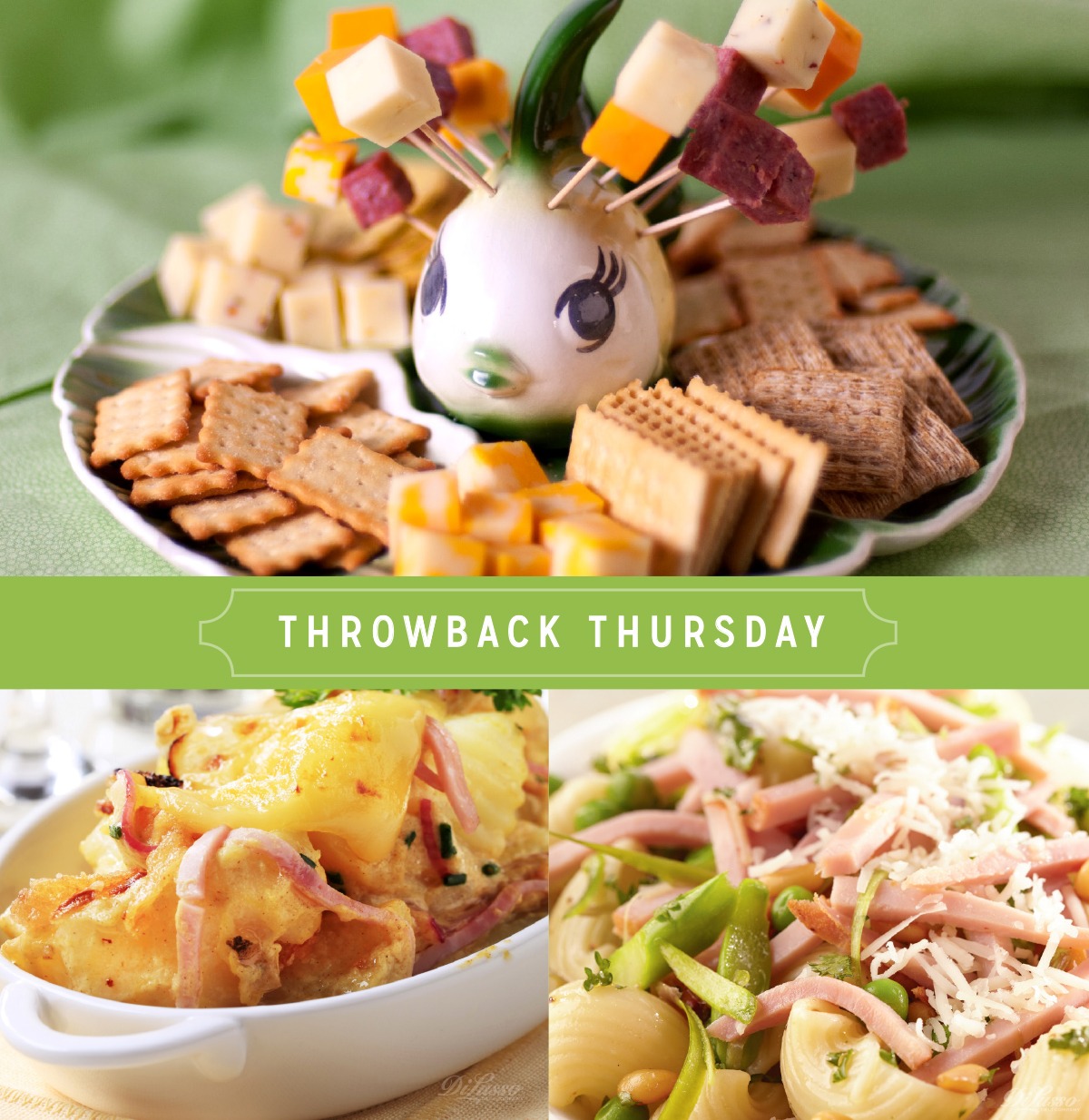 Call it nostalgia for simpler times. Or call it a universal craving for the comfort foods of childhood. Call it what you may, but we think everybody loves (or secretly loves) recipes that might not fall into today's paleo/vegan/Mediterranean diet trends. No, we're talking about a recipe perfect for a "Throwback Thursday" supper that might make you want to dust off the TV trays!
Ham and Scalloped Potatoes. Yum! Remember those little brown bits that would form around the edges of the casserole dish? So delish. And so easy! Here's how to make it, using about 4 cups of peeled, sliced potatoes and 2 cups of your favorite DI LUSSO® Ham, and ¼ pound DI LUSSO® Medium Cheddar or cheese of your choice:
Heat oven to 350°F
Layer 2 cups potatoes, 1 cup of ham, and half of a sliced onion in a baking dish. Repeat layers with the rest of the potatoes and ham.
In a saucepan, combine 2 cups milk, 3 tablespoons flour, 2 tablespoons butter, ½ teaspoon each salt and pepper and 1/8 teaspoon each onion powder and garlic powder.
Stir constantly over medium heat until thick and smooth, about 7 to 10 minutes. Add chopped cheese and stir until melted.
Pour sauce over ham and potato layers. Sprinkle with paprika, if desired.
Cover with foil and bake about 1 hour or until potatoes are tender. Remove the foil and bake 15 minutes more or until lightly browned.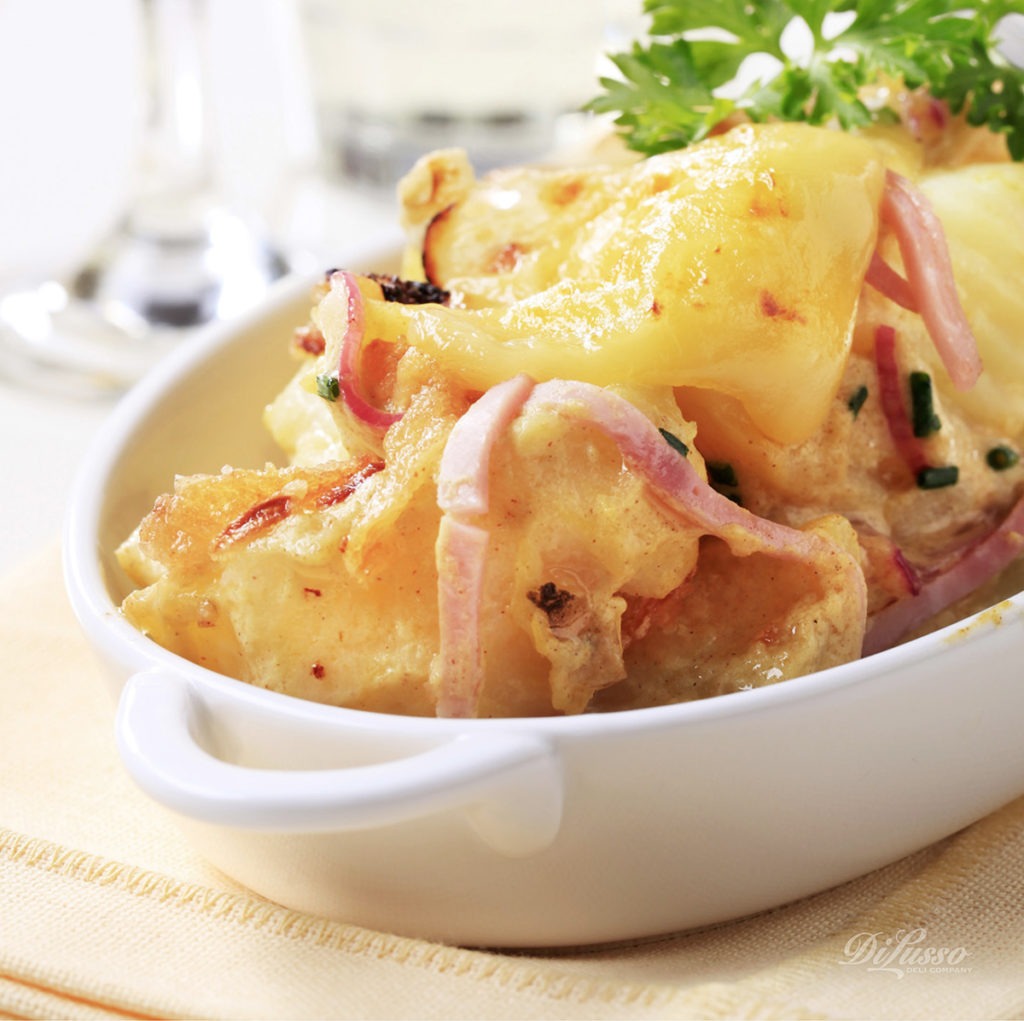 A retro recipe like this would likely have been accompanied by a vegetable like peas or green beans, and who can forget canned fruit salad? (A nice green salad would be a modern-day get-your-greens salad complement instead.)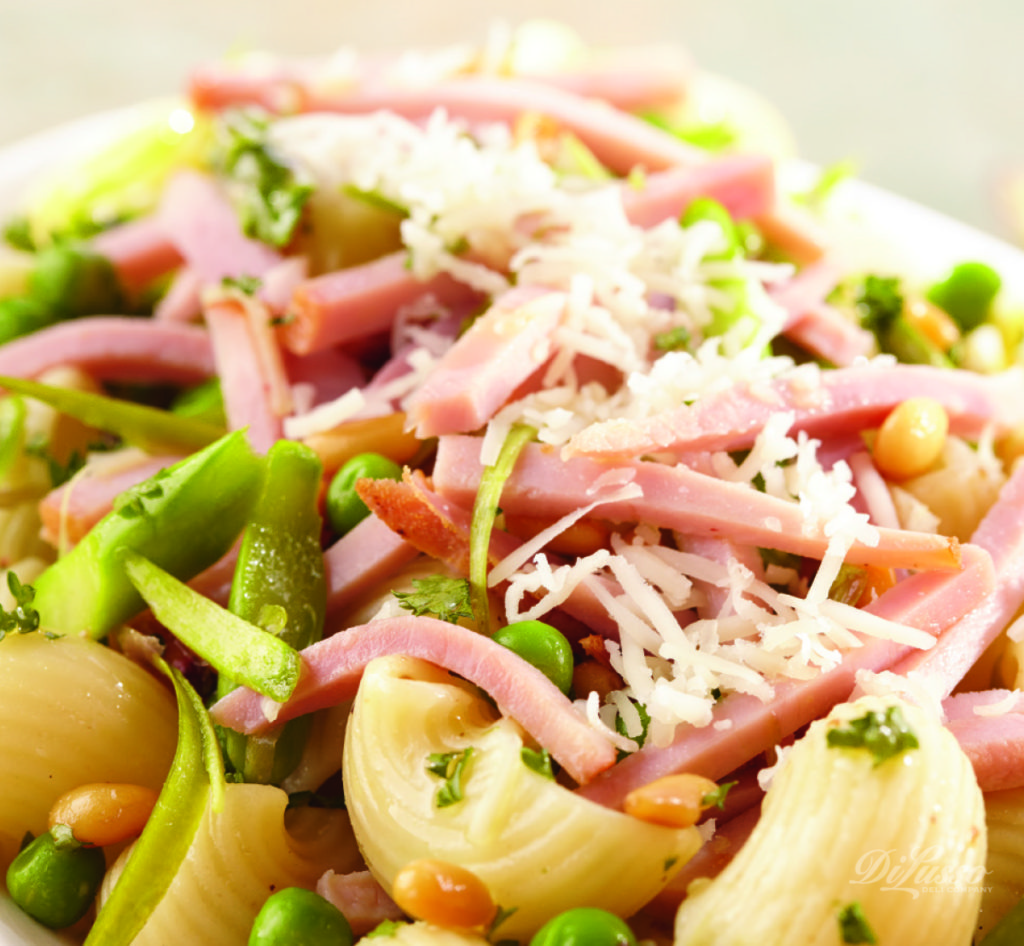 If you're lucky enough to have serve ware that takes you back in time, it would be fun to use it with this recipe. We love the 1950s kitschy stuff—there's loads of it for sale in antique and thrift shops, and some if it is highly collectible.