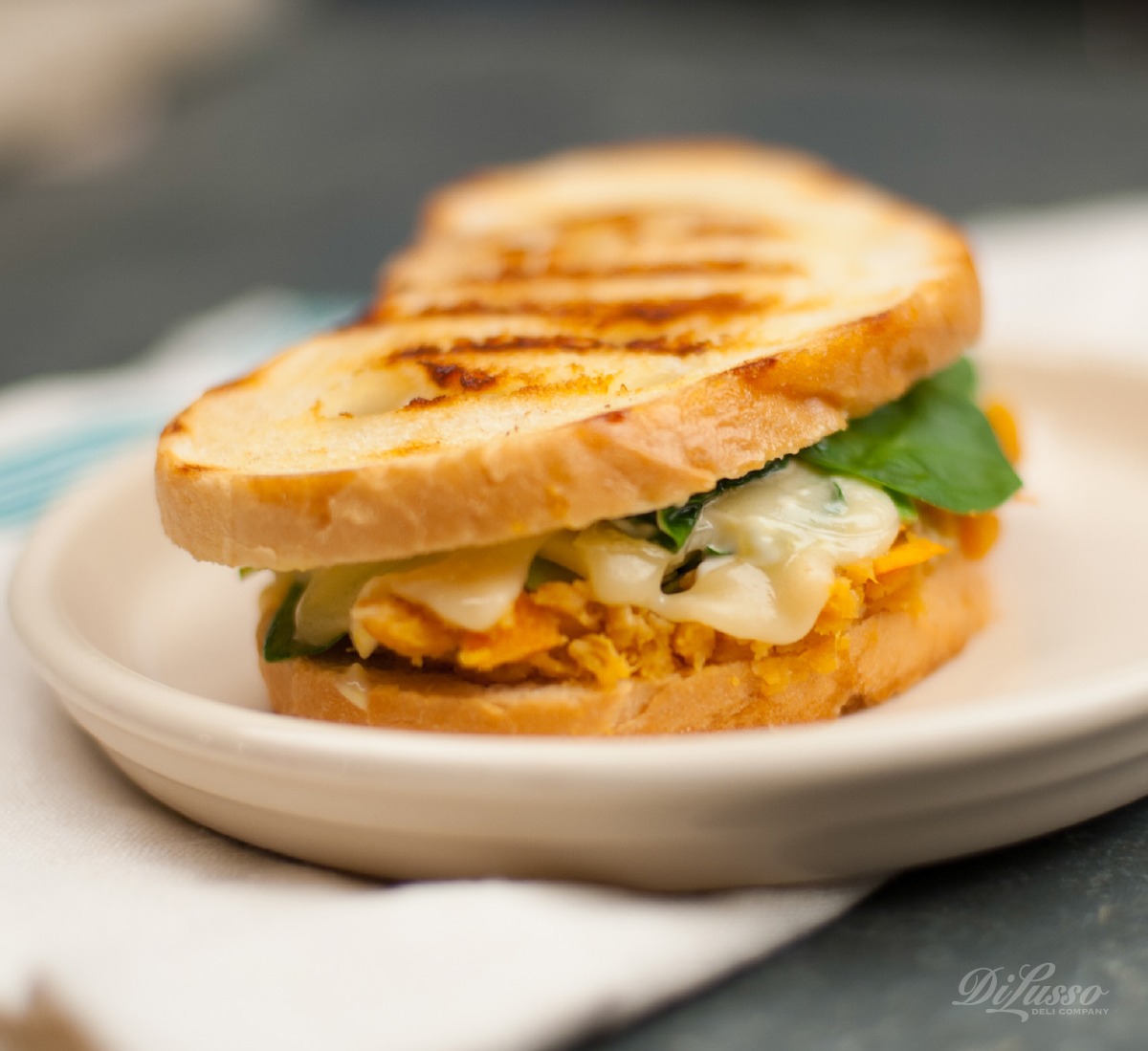 Many people say leftovers are better than the main event. We agree! We love using all the delicious fixings from Thursday's big meal for a whole weekend of great eating. Think beyond the basic turkey sandwich.
Here are a few ideas to inspire:
 Take 2 slices of thick multi-grain bread, then add DI LUSSO™ Honey Mustard, smashed sweet potatoes, avocado slices and DI LUSSO® Havarti Cheese. Grill to crispy melted perfection.
Make a creamy spread by blending together sweet potatoes, greek yogurt, DI LUSSO™ Dijon Mustard, a drizzle of maple syrup and a pinch of allspice. Add to any sandwich, or serve as a dip with crackers.
Layer mashed potatoes, sautéed garlic and cheese slices in a baking dish. Bake until golden and enjoy!