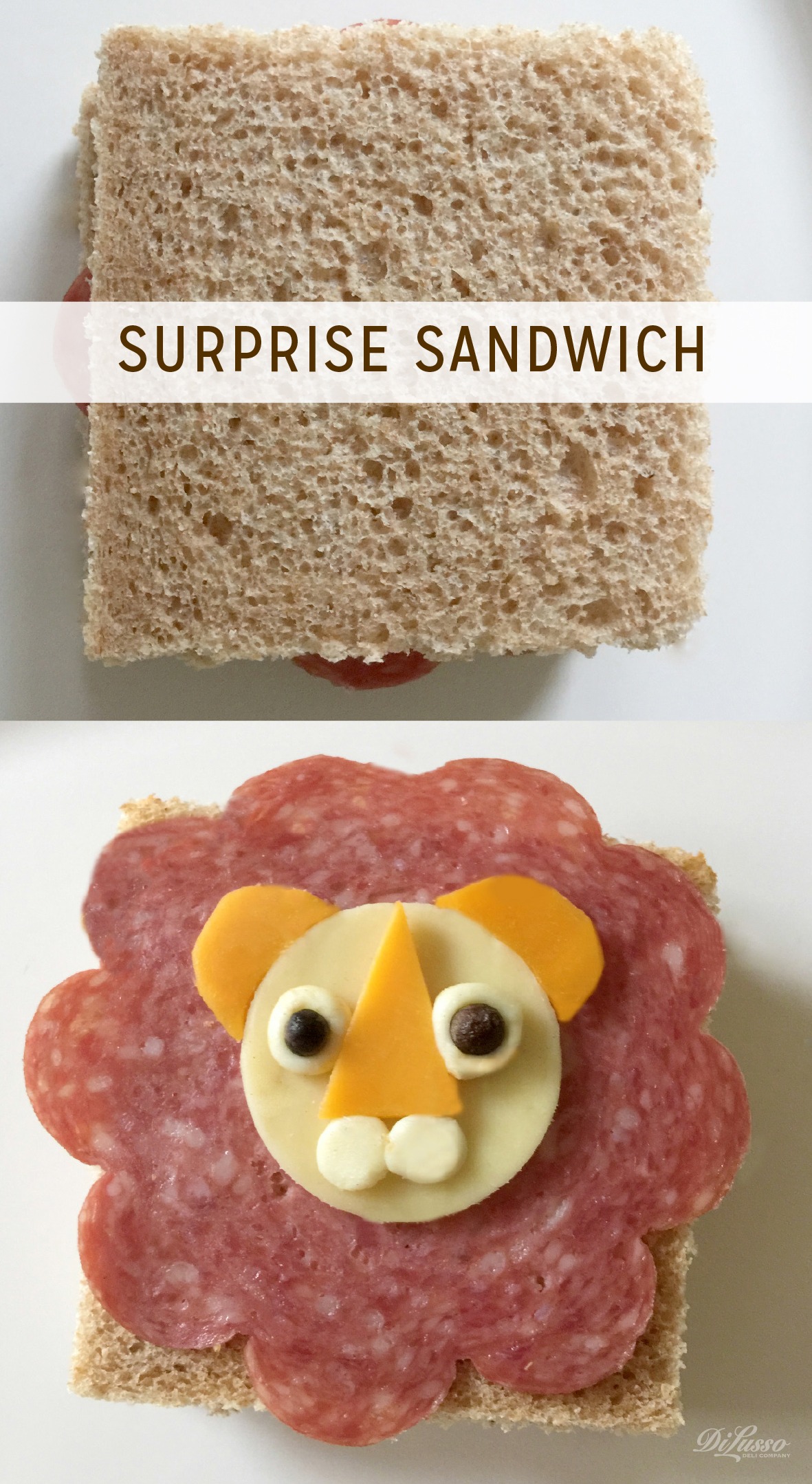 Imagine your son or daughter, happy that it's lunchtime and sitting down in the cafeteria with the lunch you packed.
Little does he or her know that you've put a happy surprise in that lunchbox or brown bag! It's a simple gesture that will make lunchtime extra fun—especially during these last days of the school year when lunches might be getting a little boring and kids are getting antsy. Just make a face with their favorite DI LUSSO® meat and cheese as shown, and write a little message on the sandwich wrapper so they look inside the bread before taking a bite.
What a fun day brightener. You'll have them smiling all afternoon—maybe even during math class.