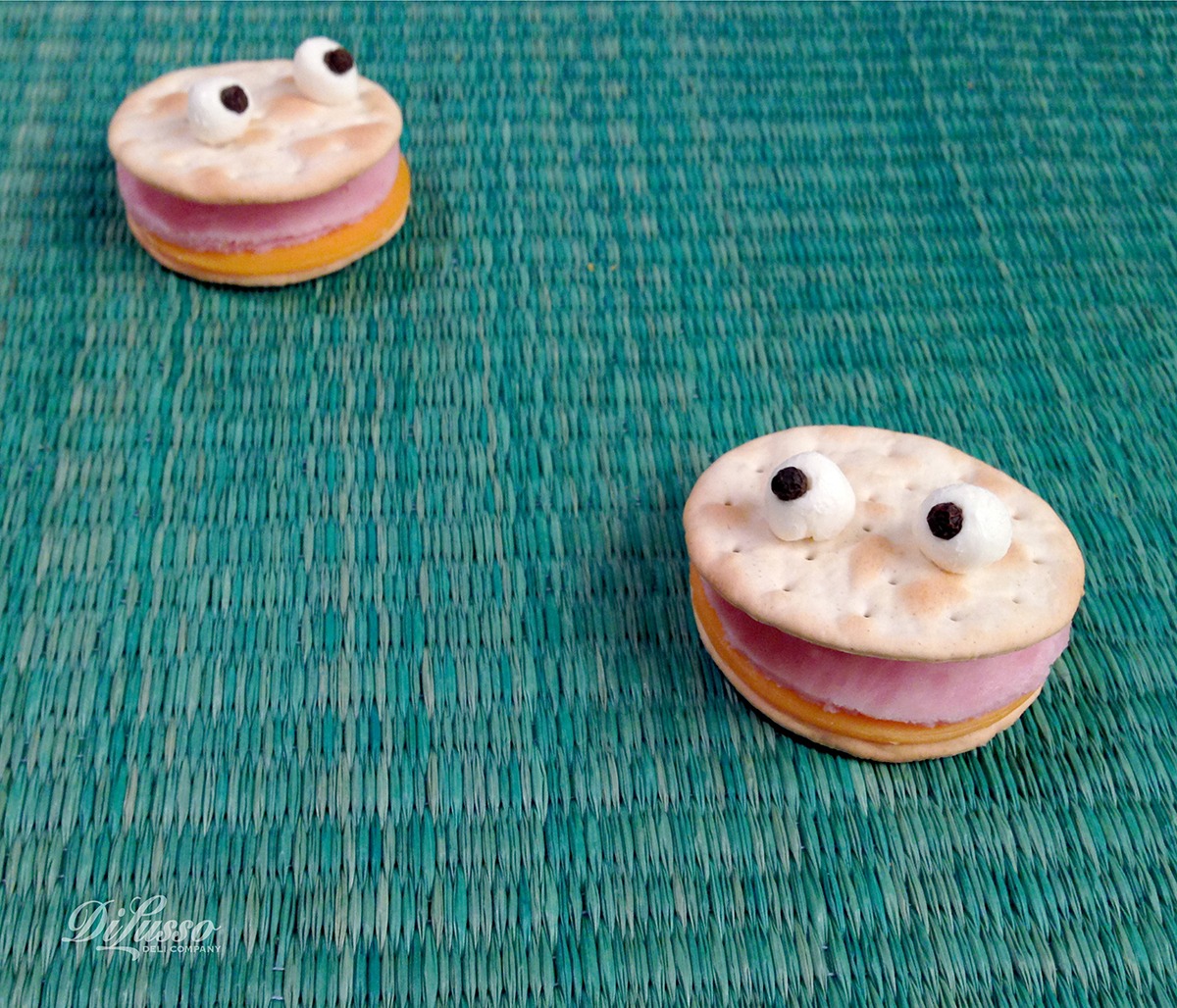 Make lunchtime more fun for your kids with Sam the Ham Clam.
To make your own Sam the Ham Clam, you will need:
Round water crackers
Cream cheese, rolled into circles for eyes
Peppercorns for the eyes
Cutout DI LUSSO® Ham circles
Cutout DI LUSSO® Cheese circles
Tip: Add a bit of cream cheese under one edge of the cracker to serve as a hinge when Sam opens his shell.
Have fun!