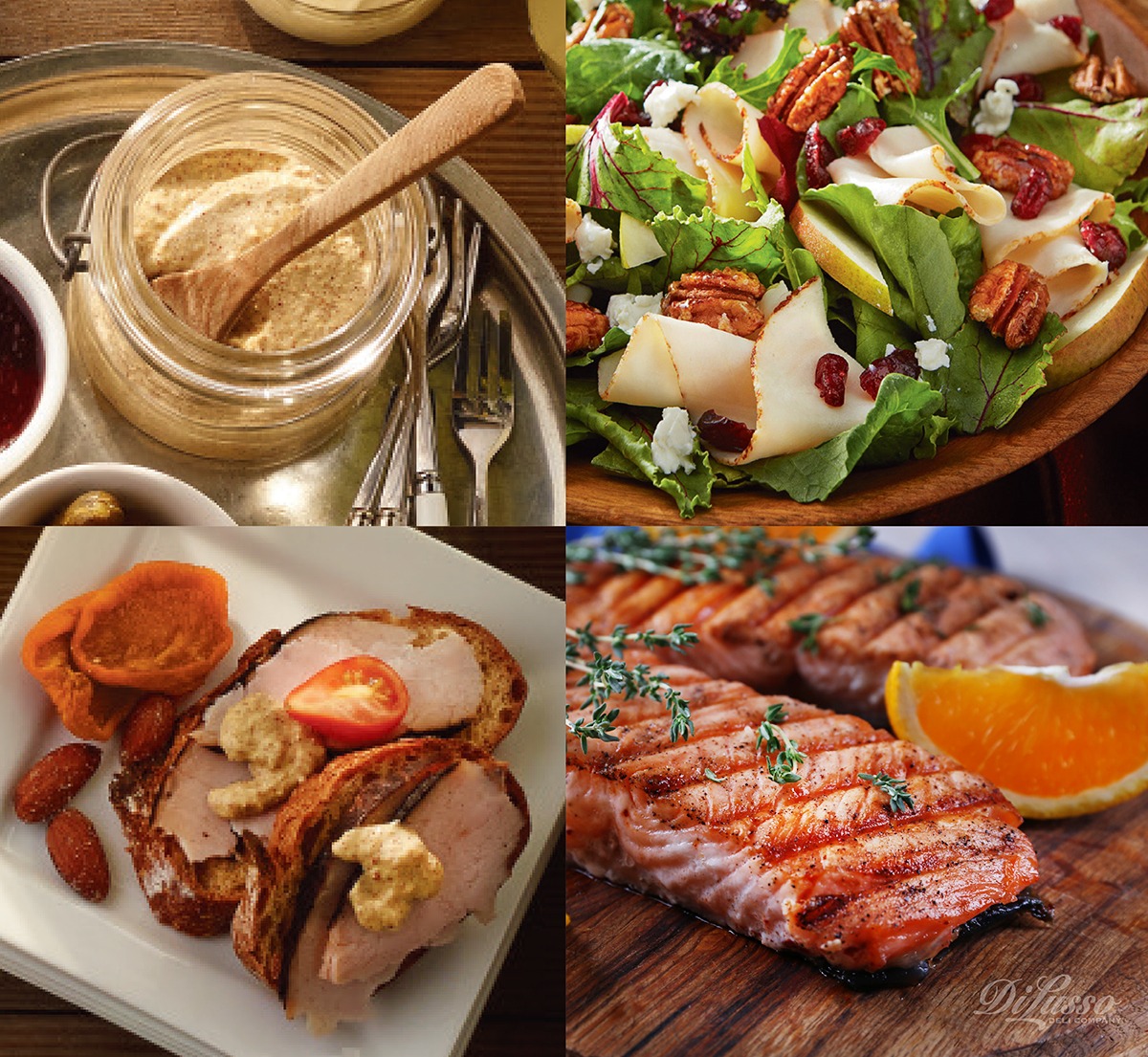 We love mustard—on sandwiches and in recipes.
Here are a few of our favorites:
DI LUSSO™ Deli Mustard crostini. Layer DI LUSSO® turkey and sliced grape tomatoes on toasted baguette slices. Follow with a dollop of your favorite mustard.
DI LUSSO™ Dijon Mustard with fresh thyme, orange and garlic. Use it as a marinade for salmon.
DI LUSSO™ Dijon mustard is key to this Apple Cider Maple Syrup vinaigrette. It's wonderful as a salad dressing, but can also be used as a marinade for fish and poultry.