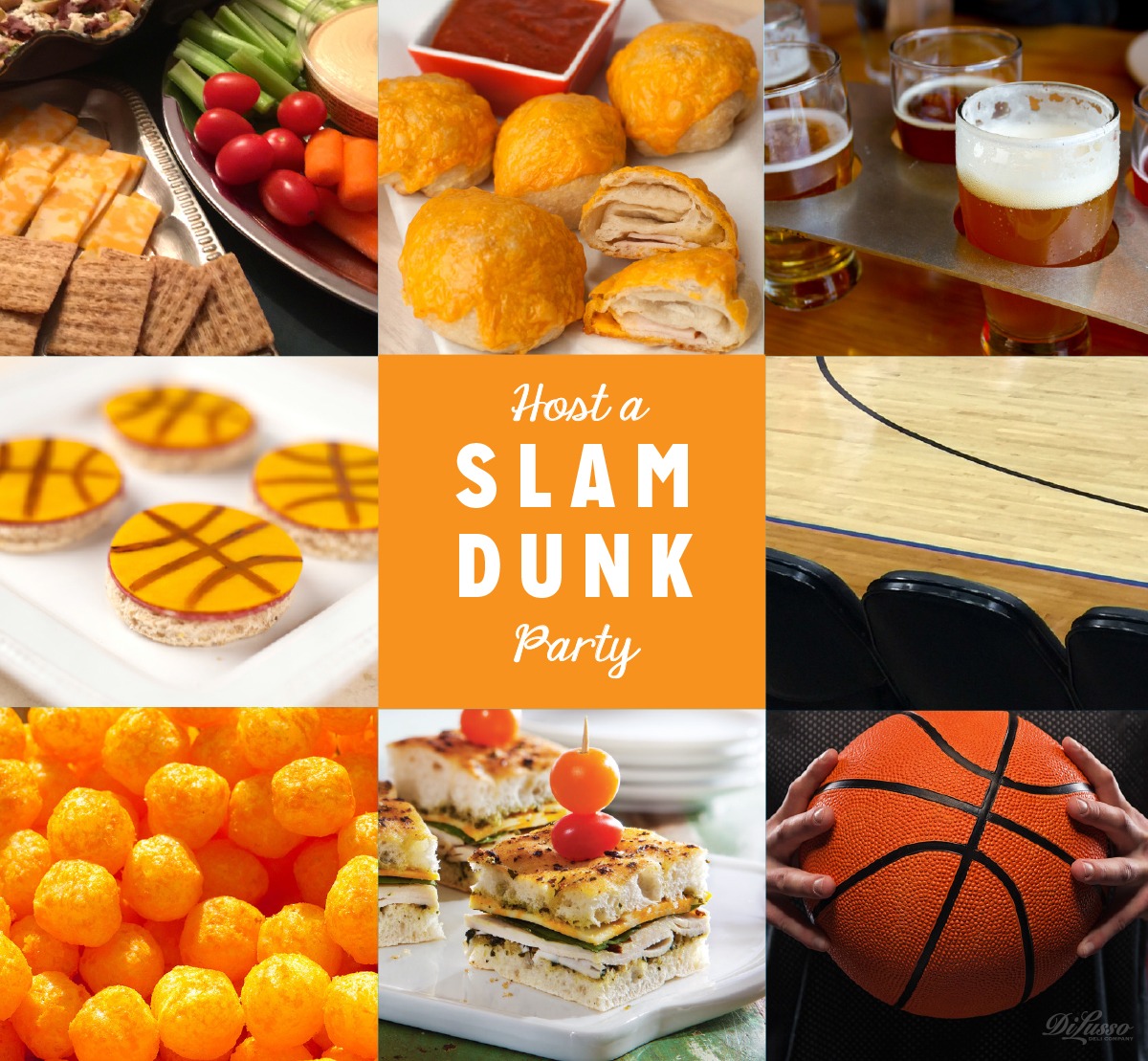 It's tournament time, when hardcore basketball fans (along with their fair-weather-fan cohorts) gather in front of the TV to watch their favorite college teams battle for the basketball title.
They'll need plenty of good food to fuel all the enthusiasm, and we've got some great ideas, like these little Hoopsters. Use a small round cookie cutter to cut out thin slices of bread. Use the same cookie cutter and cut out rounds of your favorite
DI LUSSO® meat
and "basketball" colored
DI LUSSO® cheese
. Put your cheese and meat circles on the bread circles. Using a very fine (and never used) paintbrush, paint basketball "lines" on the cheese with black food color.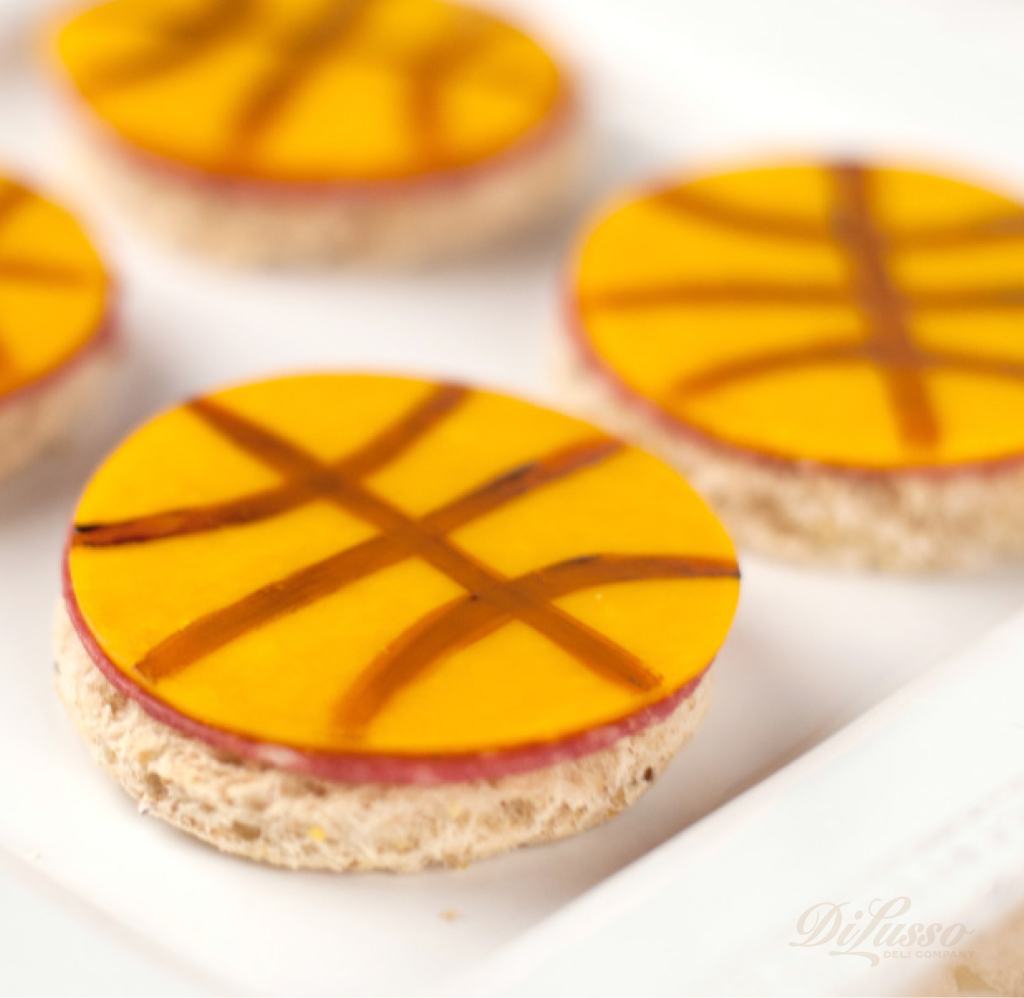 Another fun one: Basketball Dunkers that mimic basketballs:
Thaw and roll flat a package of frozen dinner-roll dough.
Pinch off about 2 tablespoons of dough; place a cube of your favorite DI LUSSO® cheese and a piece of DI LUSSO® meat of your choice on the dough. Bring the dough up and around the cheese and meat and seal well as you smooth out into a ball shape. Repeat with the rest of the dough.
Brush the tops of each ball with melted garlic butter, salt, and shredded Parmesan cheese. 4. Bake at 375° F approximately 15 minutes or until browned and cheese is melted.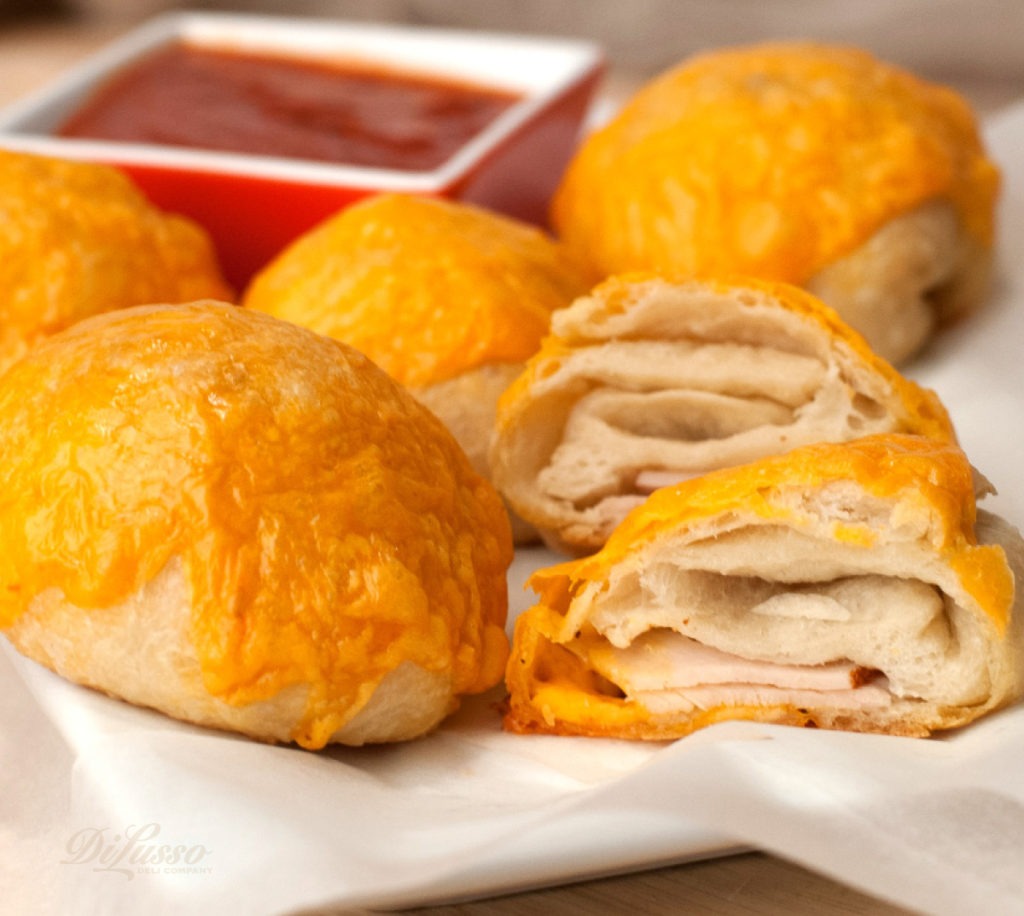 Also serve some cut-up veggies and dip and various chips and nuts. Guest will hoop it up, and you'll be chosen MVP.