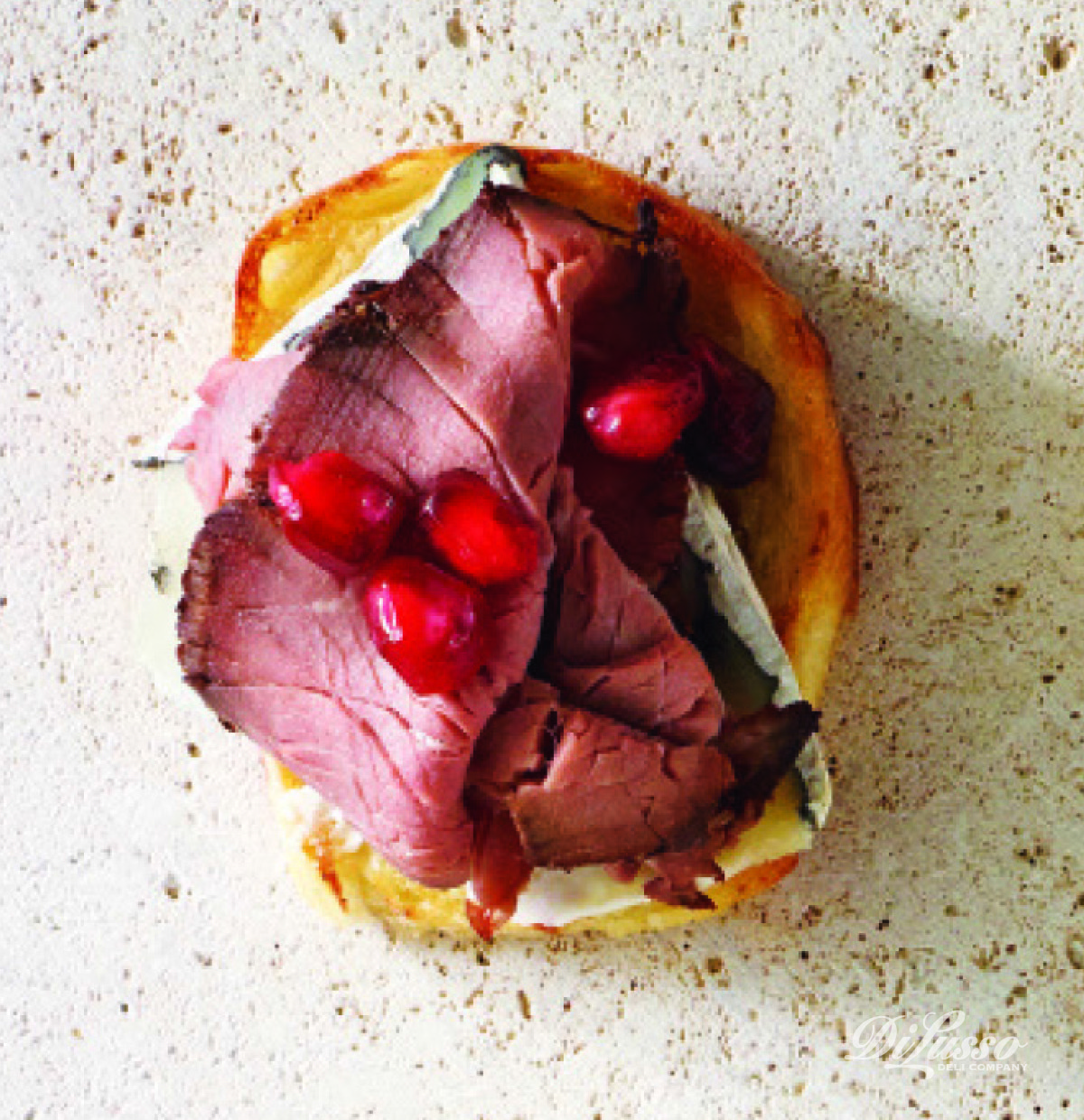 Tapas are perfect for the holidays and they make it easy to host a gathering of friends. Start with toasted baguette slices and add a variety of toppings.
This recipe highlights the colors of the holiday season
This recipe is lovely for New Year's eve. Pomegranates are thought to bring good luck in many New year's traditions around the world.