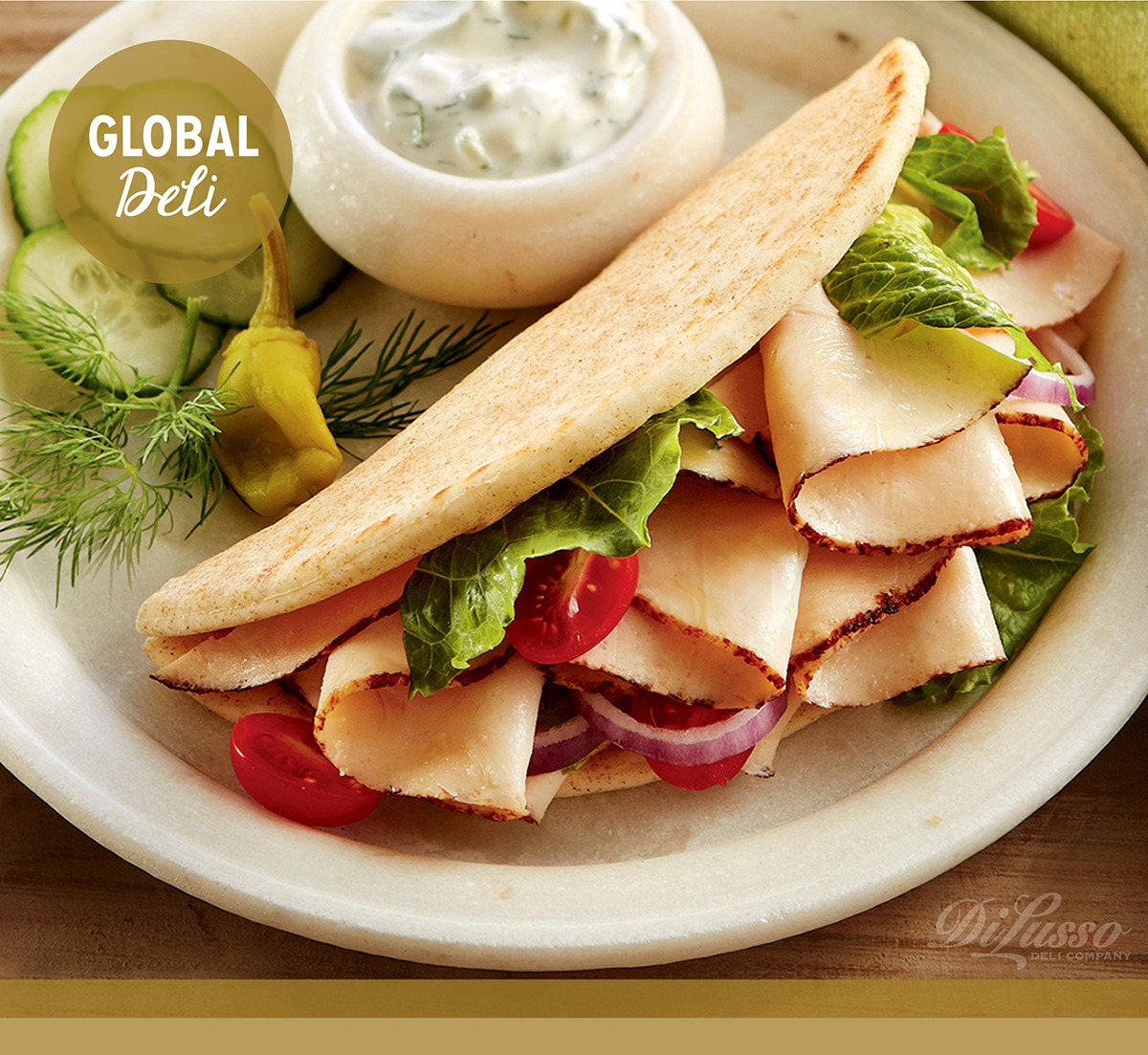 Go GREEK with a Chicken Pita, topped with cucumber yogurt Tzatziki sauce.
EASY TZATZIKI
1 cup plain greek yogurt
1 English cucumber, seeded, finely grated and drained
2 cloves garlic, finely minced
2 tablespoons chopped fresh dill
1 teaspoon lemon zest
1 tablespoon fresh lemon juice
Kosher salt
Freshly cracked black pepper
In medium bowl, whisk together yogurt, cucumber, garlic, dill, lemon zest and lemon juice. Season with salt and pepper. Chill.