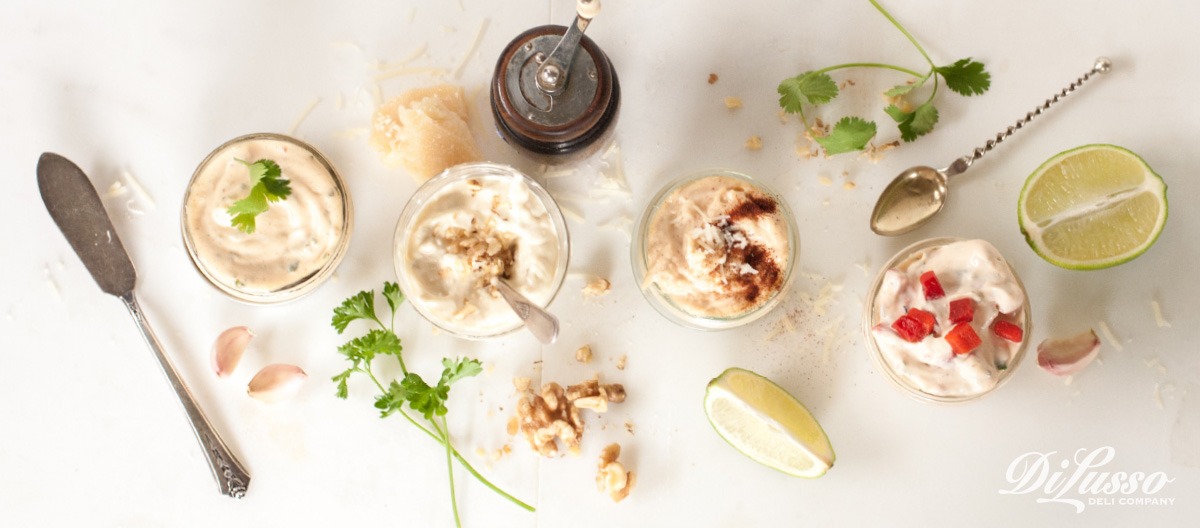 Whether they're slathered on your go-to sandwich or a juicy burger hot off the grill, flavored condiments really know how to take meals to the next level. Plus, they're surprisingly quick and easy to make at home with just a few ingredients you most likely already have in your kitchen.
Take mayo, for example. You can mix it with a variety of flavorful ingredients - like a spicy mustard, leftover herbs or aromatic spices – to create an original condiment that adds a whole new dimension to your favorite foods. And because you're in control of the whole process, it's easy to adjust flavors so the end result caters to your unique tastes.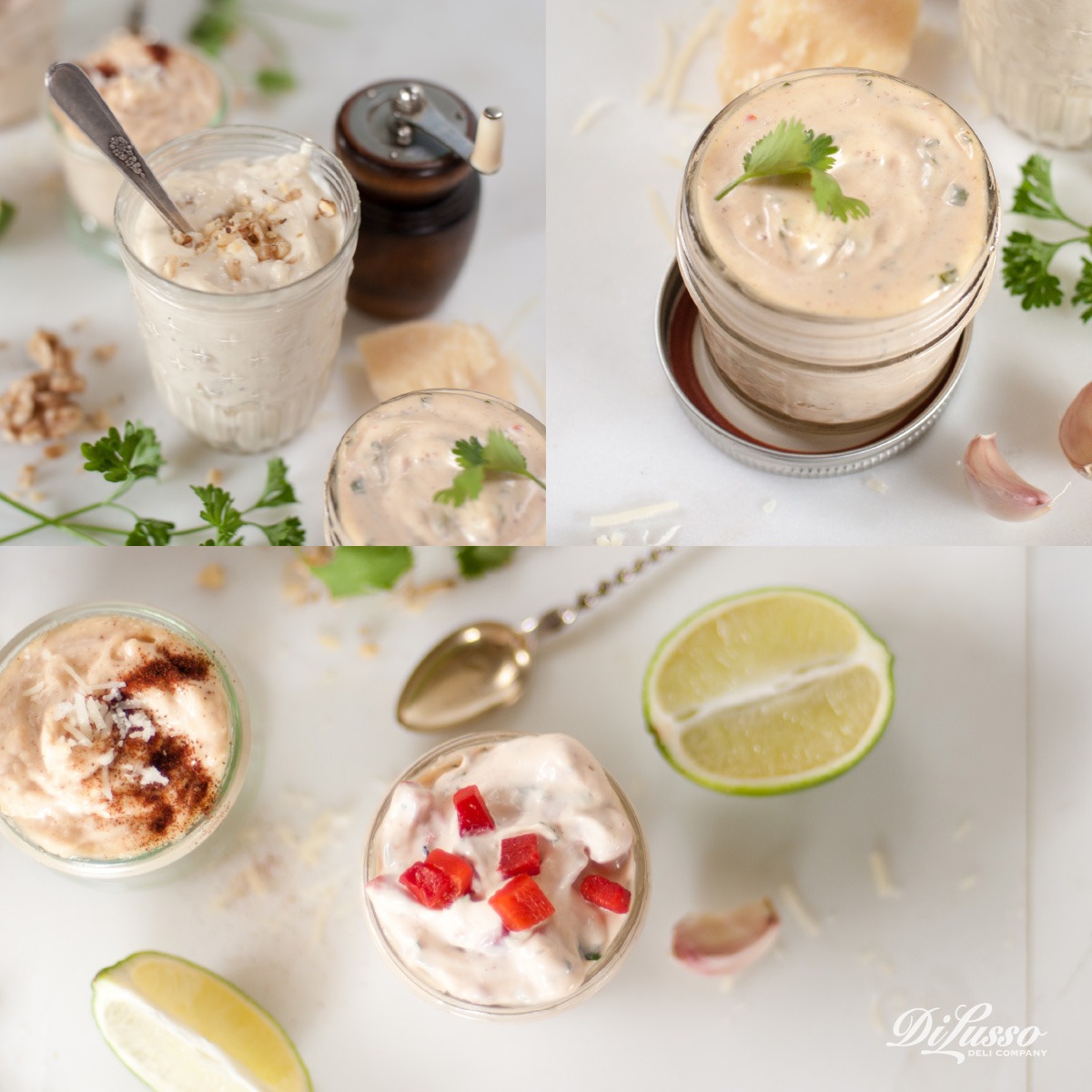 To help get you started, here are a few mixing tips and some of our favorite flavor combinations.
Mixing Tips
• Start with a ¼ cup of mayo, and then begin adding your mix-ins.
• Taste as you go to find just the right combination of flavors.
• If you're using fresh herbs, chop them as finely as possible to release more of their natural flavors.
• Add a bit of dry seasoning to help thicken a mixture that's too thin.
• If your mixture is too thick, slowly add a little olive oil.
• If you have the time, let your mixture sit in the refrigerator for an hour to help intensify the flavors.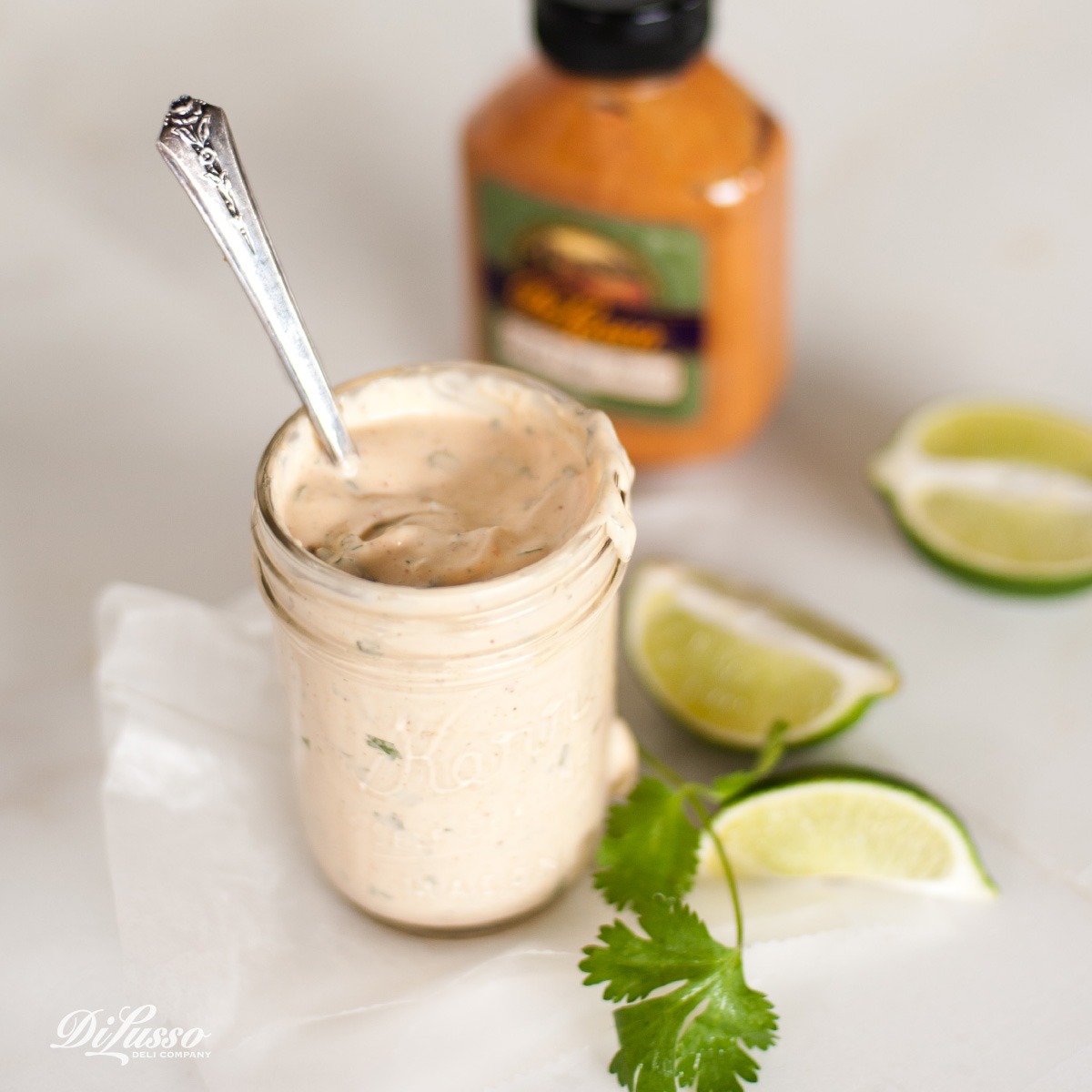 Chipotle Lime Mayo
Mayo + Chipotle Mustard + Fresh Lime Juice + Cilantro
Protein Pairing - Chicken is an excellent foundation for spicy sauces. Naturally soft and light, chicken effortlessly absorbs flavors while gently reducing heat. To tame the heat but intensify the spicy flavor, you could add this to a relatively neutral-flavored chicken like our Oven Roasted Chicken Breast. You could also introduce more layers of flavor by pairing it with a smoky-sweet option like Applewood Smoked Chicken.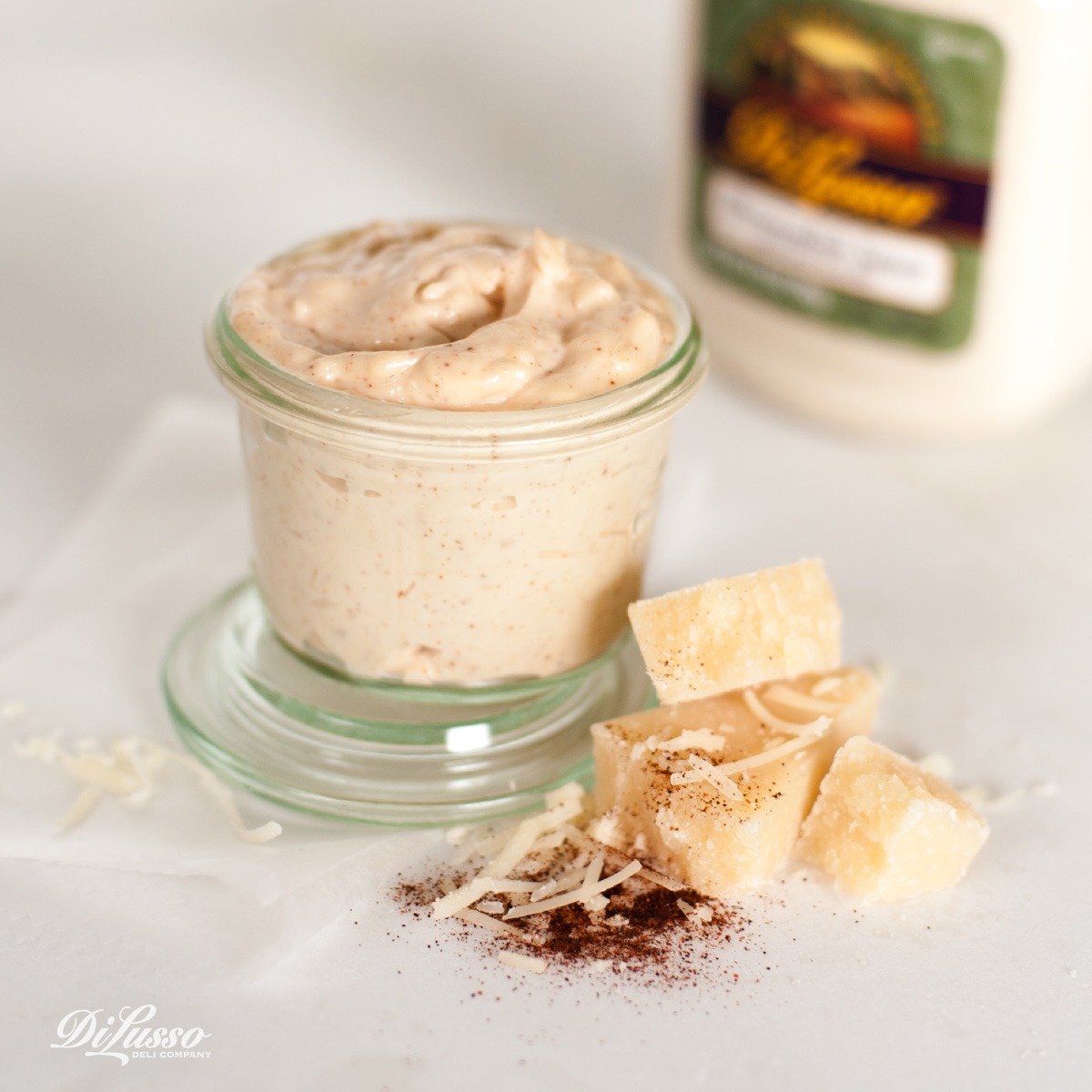 Zesty Horseradish Parmesan Mayo
Mayo + Horseradish Sauce + Grated Parmesan + Cayenne Pepper
Protein Pairing - Rich, hearty cuts of meat like roast beef pair well with intensely creamy, savory sauces like this one. A peppery variety, like our Pastrami provides a nice contrast. While a zestier flavor, like our Cajun Style Roast Beef, enhances the spicy profile.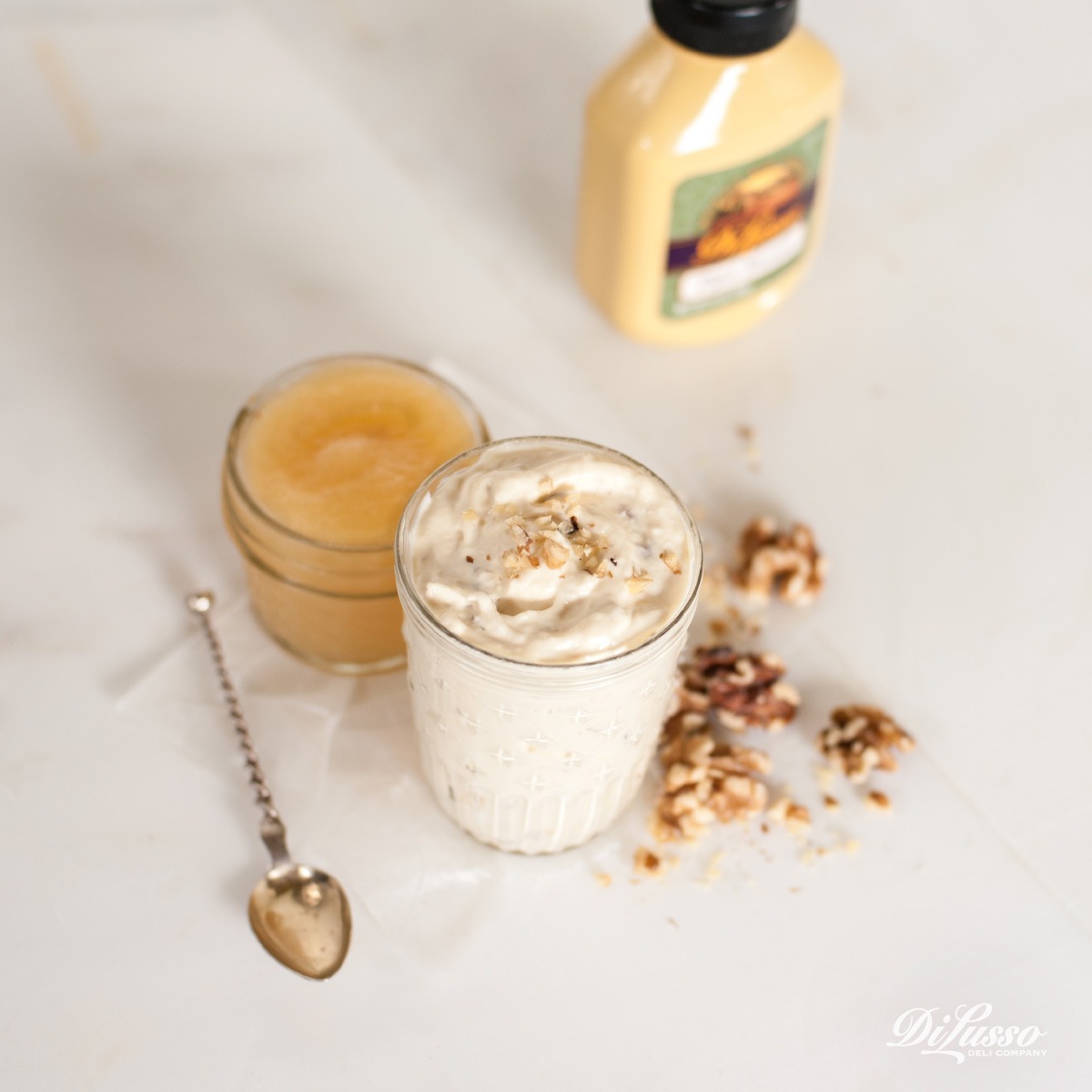 Apple Walnut Mayo
Mayo + Dijon Mustard + Applesauce + Walnuts
Protein Pairing - Ham is notorious for pairing well with light, sweet flavors. This is no exception. For straight sweet on sweet, try pairing with our Brown Sugar Ham or Honey Maple Ham. For a more dimensionalized taste, combine with divergent flavors like our Smoked Cracked Pepper Ham or Black Forest Ham.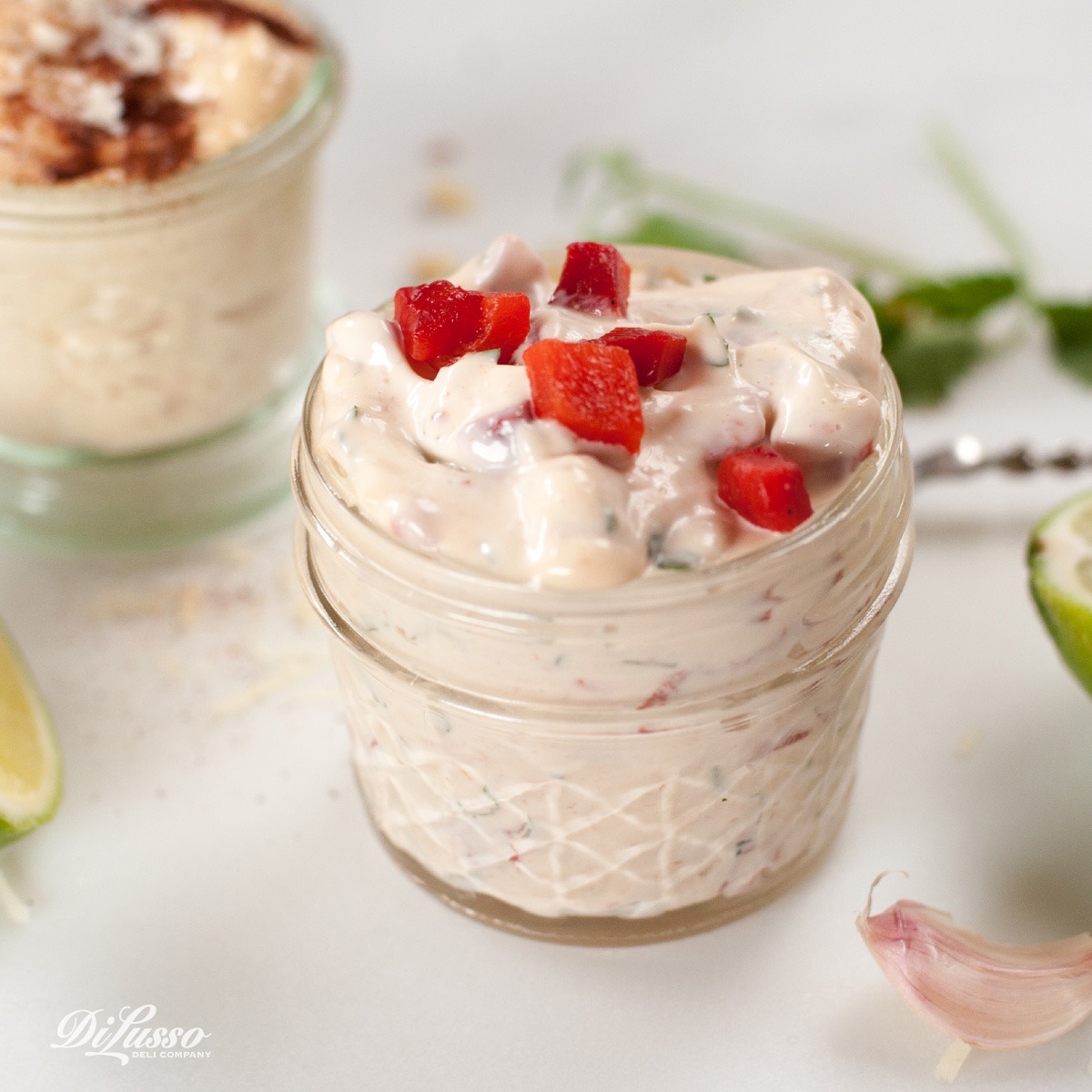 Roasted Pepper Mayo
Mayo + Roasted Red Pepper Strips + Garlic Powder + Fresh Parsley
Protein Pairing - Similar to chicken, turkey has a naturally soft, neutral base that easily absorbs a variety of flavors. So to truly experience the savory combination of ingredients in this sauce, try pairing with lighter flavors like our Golden Brown Turkey Breast. Or combine with a turkey variety that has parallel flavoring like our Sun-Dried Tomato Turkey Breast.