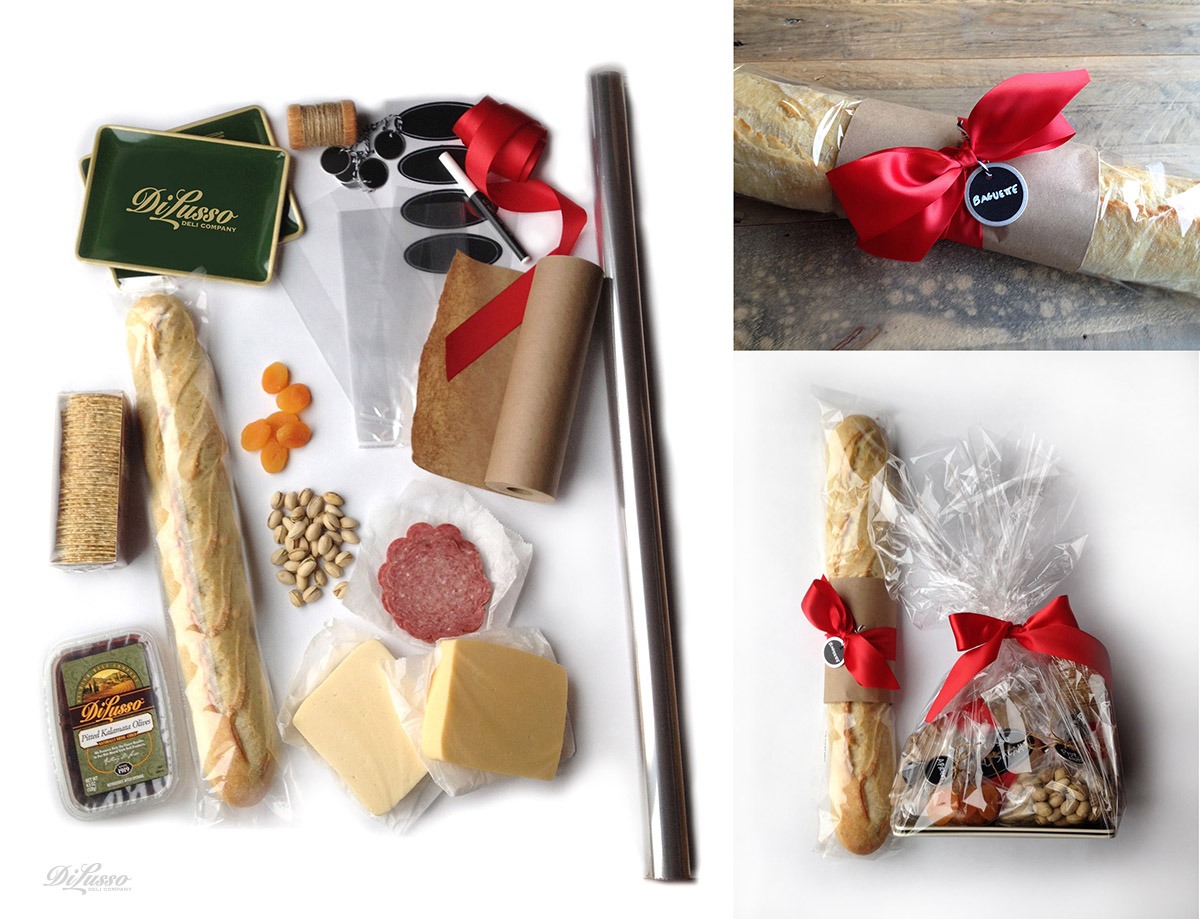 Tis the season of gifting! We spend so much time looking for the perfect gift for everyone on our list. Why not give them something you know they'll use and enjoy? We know these gift ideas will not be showing up at next year's white elephant party.
Charcuterie Basket
Nothing says happy holidays like a beautiful gift basket filled with
DI LUSSO® Deli meats and cheeses.
Here's what you'll need:
- 1/2 lb of DI LUSSO® thinly sliced salami
- 1/2 lb of DI LUSSO® smoked gouda, ordered as a thick chunk.
- 1/2 lb of DI LUSSO® Havarti, ordered as a thick chunk.
- DI LUSSO® Kalamata olives
- Baguette and crackers
- Dried fruits and nuts
Individually wrap each item and add your special touch with ribbons, stickers, twine and parchment paper. Place items in a beautiful basket. Buon Appetito!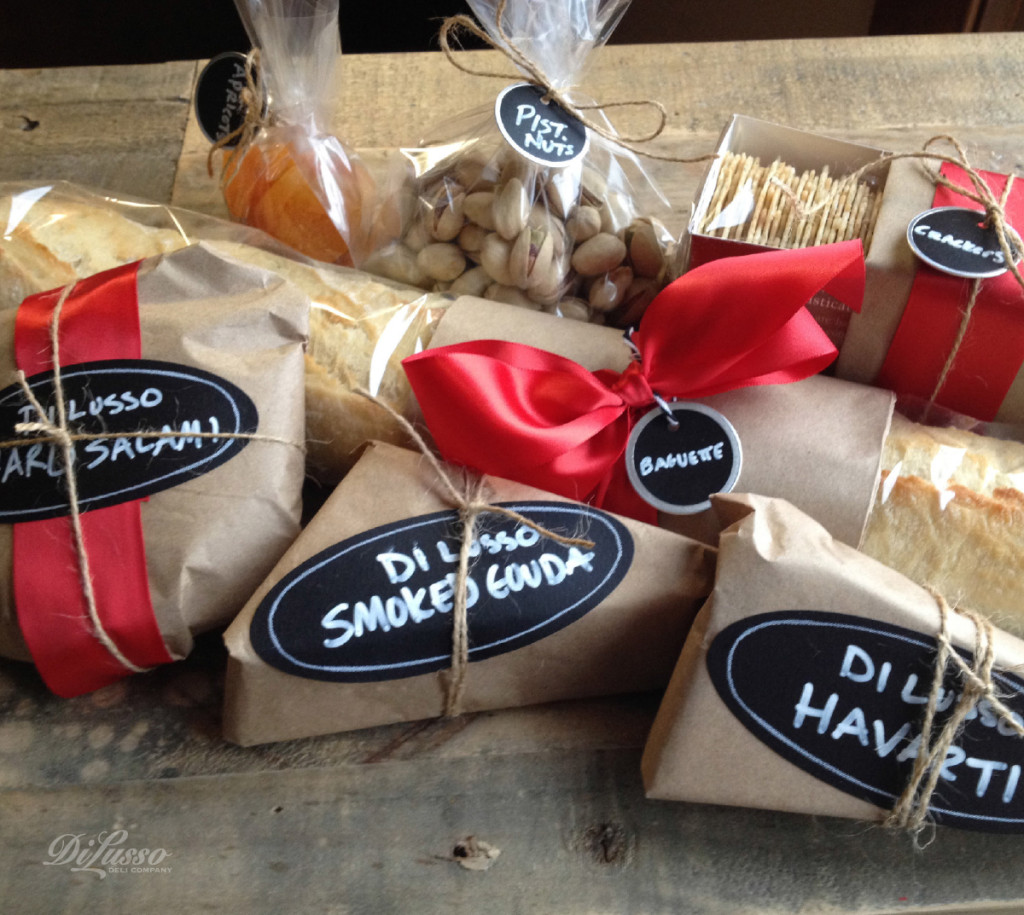 Lemon Garlic & Thyme Infused Salt
Infused salts are easy, inexpensive, and they make the perfect gift for foodie friends. Simply air dry or oven-dry fresh thyme and lemon zest. Add a few roasted garlic cloves and mix ingredients in a food processor with kosher salt. This gift will store for months, if it lasts that long!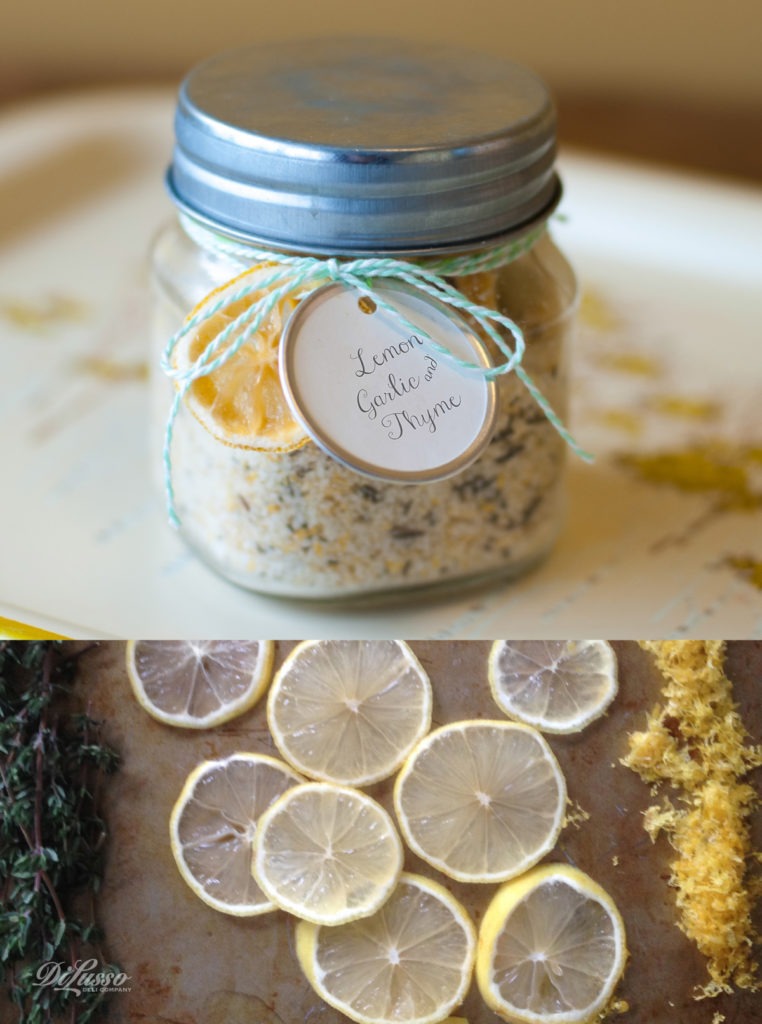 Swedish Glogg
Say Happy Holidays in Swedish with a gift of hot spiced Swedish Glogg. Perfect for cold nordic evenings, Glogg is traditional in Sweden, Denmark and Norway. Take a nice red wine and tie on a small cheesecloth pouch of mulling spices with raisins and almonds. (Sugar and brandy, often added to Glogg, is optional.) This traditional gift is a lovely way to fill one's home with the fragrant scent of holidays in Sweden.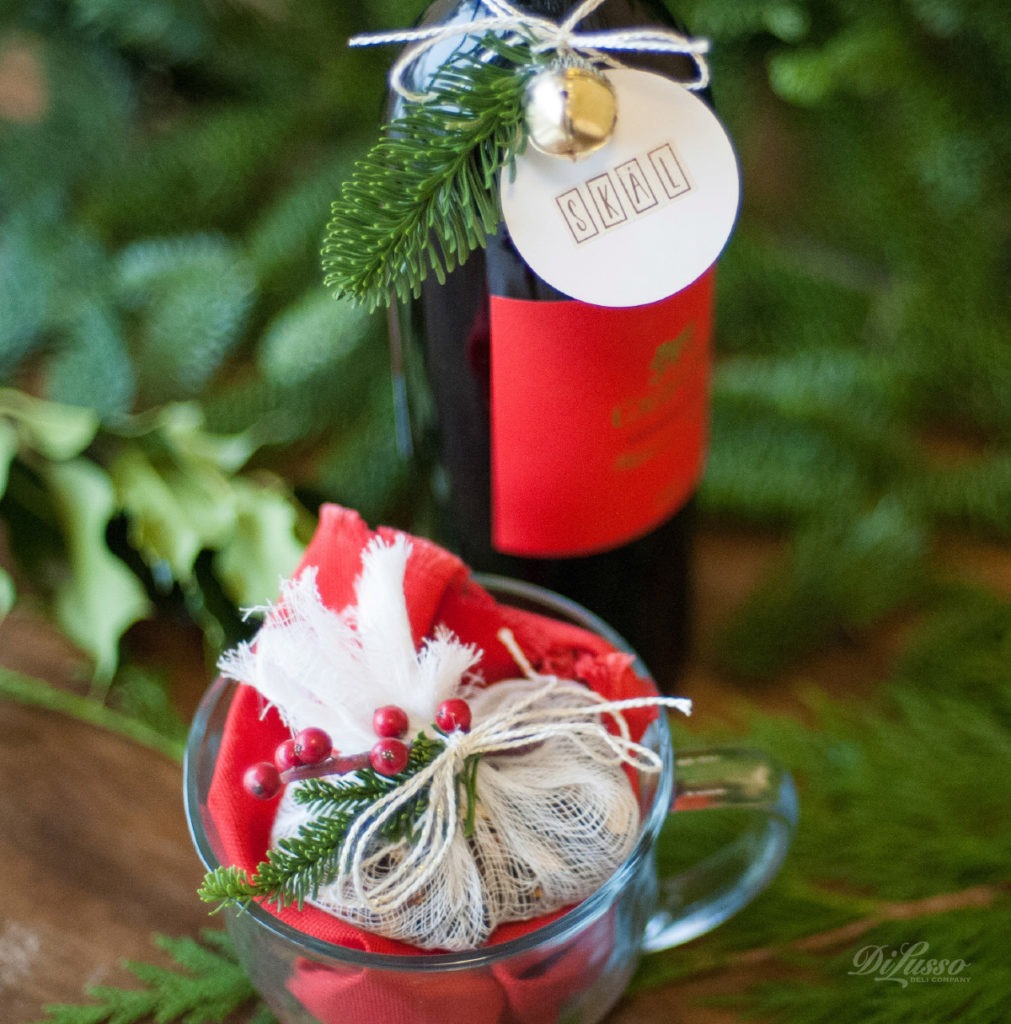 For more holiday inspiration, follow our Holiday Pinterest Board: www.pinterest.com/dilussodeli/holidays/