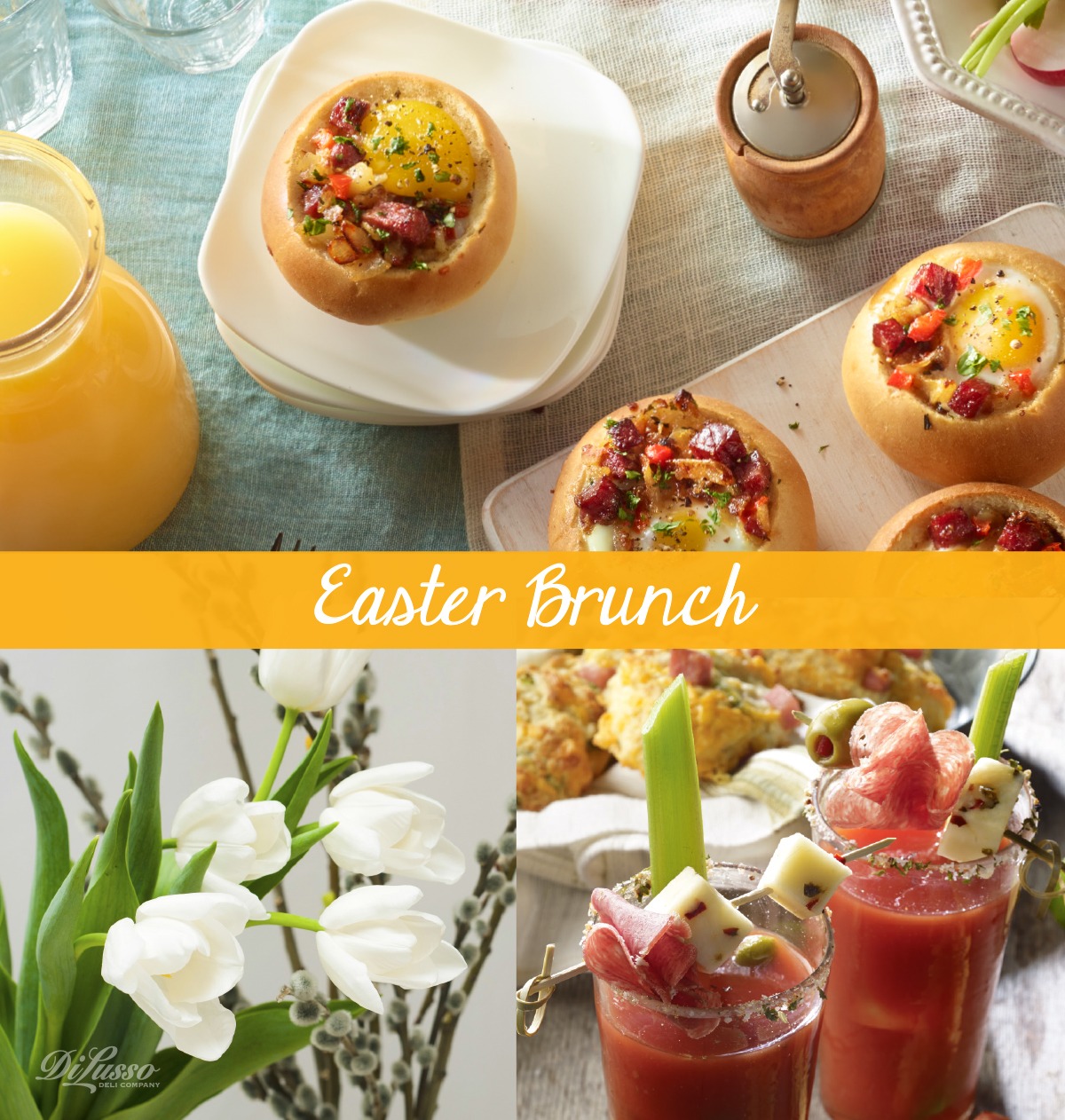 There's something about Easter and its pastel colors, chicks and bunnies, baskets and blossoms, that feels so hopeful even if the day is chilly and grey. When the day is warm and sunny, weather just right for an outdoor egg hunt and patio-sitting, it's all the better.
Easter entertaining can be simple, leaving you free to enjoy the day and the people you're with. Let's focus on Easter brunch, a lovely tradition where we gather to greet a new day.
Mini Breakfast Buns are entertaining-worthy and satisfying. Made in scooped-out bread rolls, they almost look like little Easter baskets! They're filled with the distinctive flavor of corned beef along with a rich sunny-side-up egg, red pepper, onion and seasoned hash browns. With fresh fruit and a basket of warm carrot muffins and sweet rolls, you have a full meal that's as simple as it is beautiful.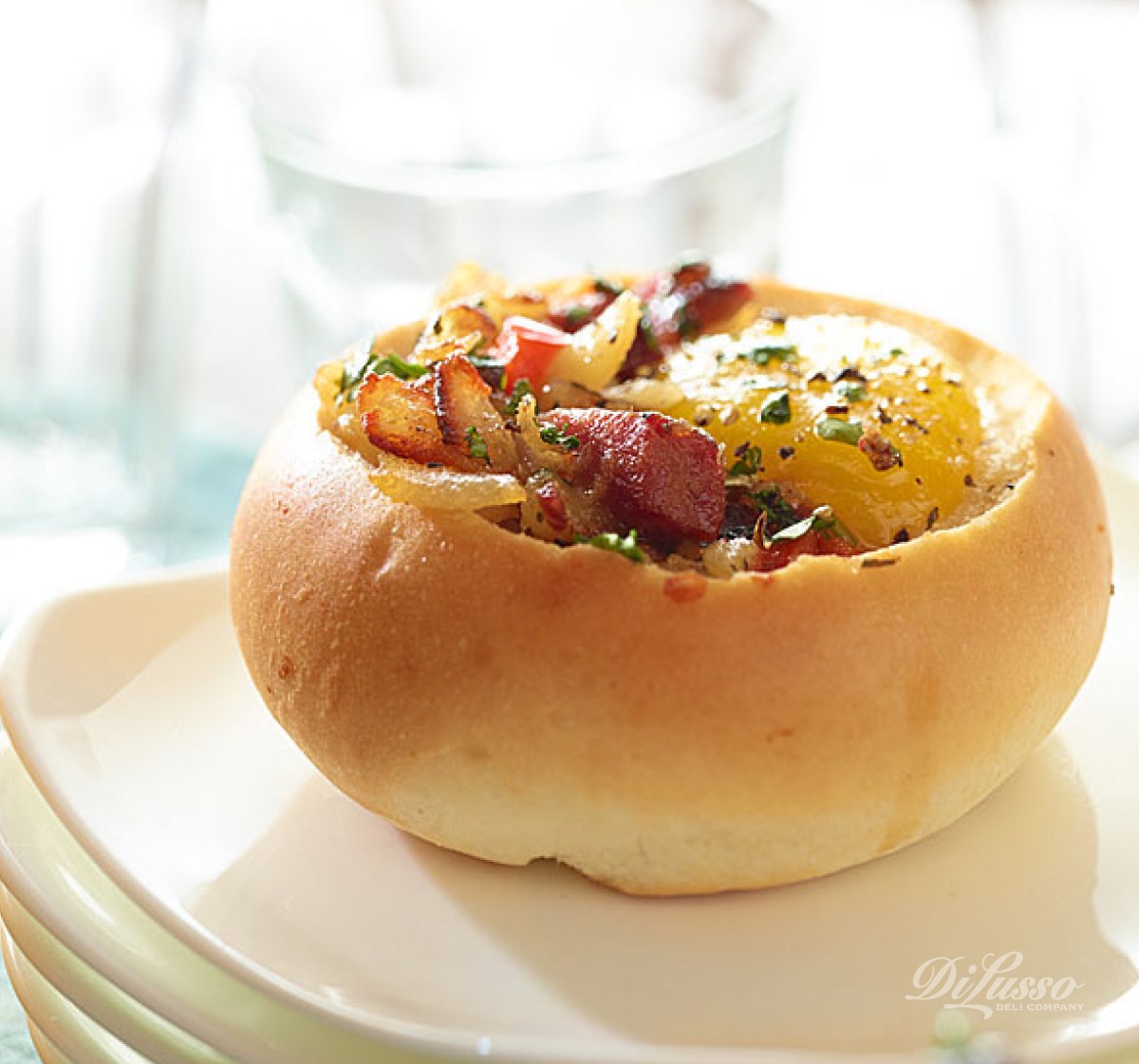 Another luscious and colorful brunch centerpiece is our Frittata Florentine. It's beautiful to look at, with its green, red, and yellow wardrobe of spinach, tomato, and egg. Prepare the filling ahead of time, and pop it in the oven about an hour before you plan to sit down to eat. As it bakes, your guests will be enticed by the wonderful aroma, courtesy of DI LUSSO® Kalamata olives, parmesan cheese, and basil, so they'll really look forward to the meal ahead.
Bloody Mary Cocktails and Mimosas (orange juice mixed with sparkling white wine or Champagne) are perfect brunch beverages for the grown-ups, and the younger set would love a festive fruit punch.
Embellish your Easter table with springy pastel colors, and get inspiration from nature for centerpieces and place card holders. Cover a platter with green moss, and arrange colored eggs on it along with stems of forsythia and pussy willow or spring flowers planted in clay pots. Tulips, daffodils, anemones, ranunculus, and sweet-faced pansies all signify the renewal of spring. An arrangement of mixed flowers in a wicker basket is another lovely idea. An easy, inexpensive decoration at each place: buy tiny twig "nests" at a craft shop. Line each with green Easter grass or moss, and place a few jellybeans or foil-covered chocolate eggs inside.
If you're going to be the guest at an Easter gathering, a "grown-up" Easter basket filled with kitchen gadgets, bottled herbs and a bottle of wine would be a very welcome gift for your host.