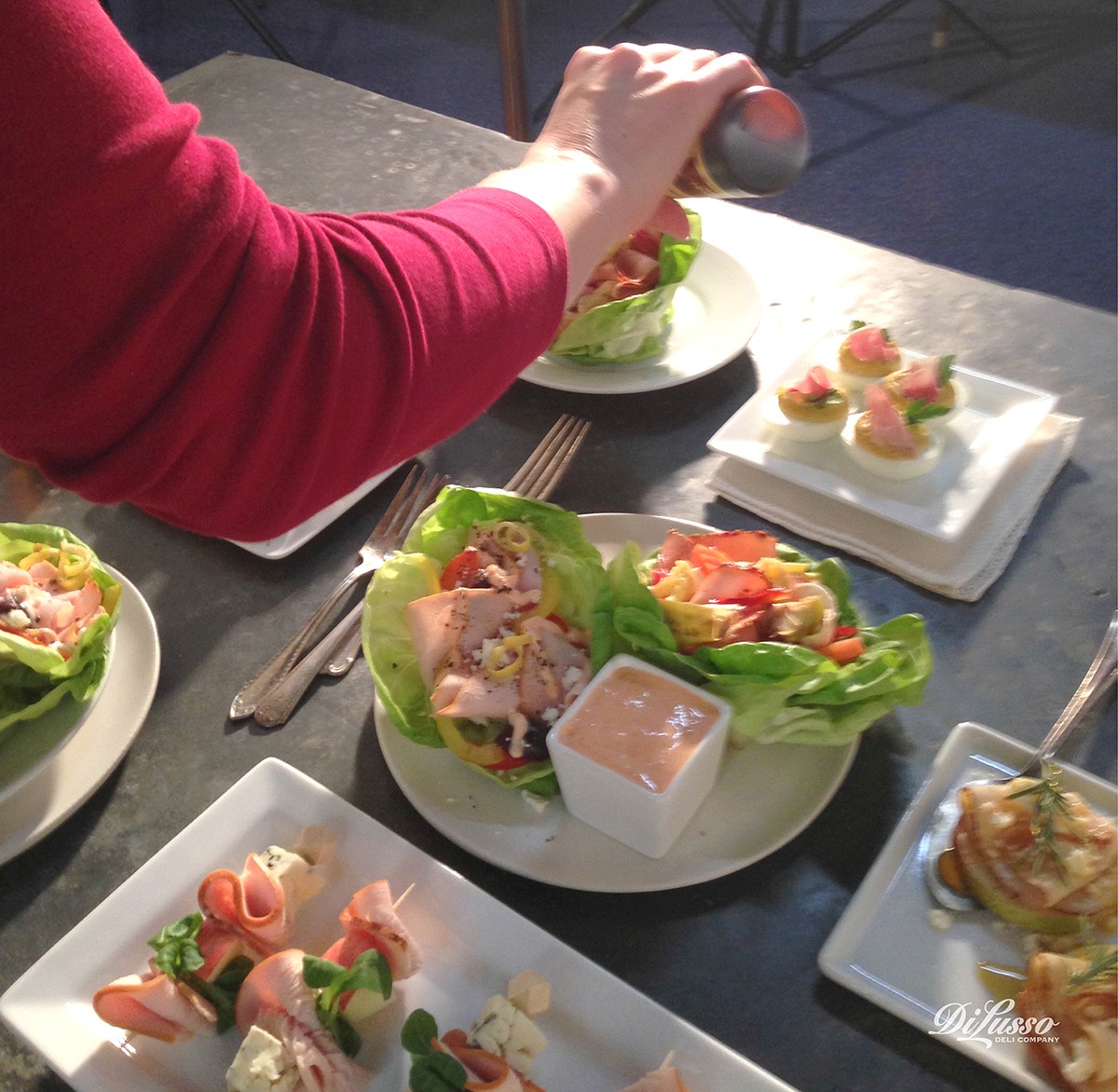 Here's a sneak peek at some of the lovely food shots we're working on at Di Lusso Deli Company HQ. Our food stylists, photographers and art directors really look forward to
DI LUSSO® photo shoot days!
Here is our food stylist, Rachel, adding the perfect drizzle of balsamic glaze to the lettuce cups she prepared.