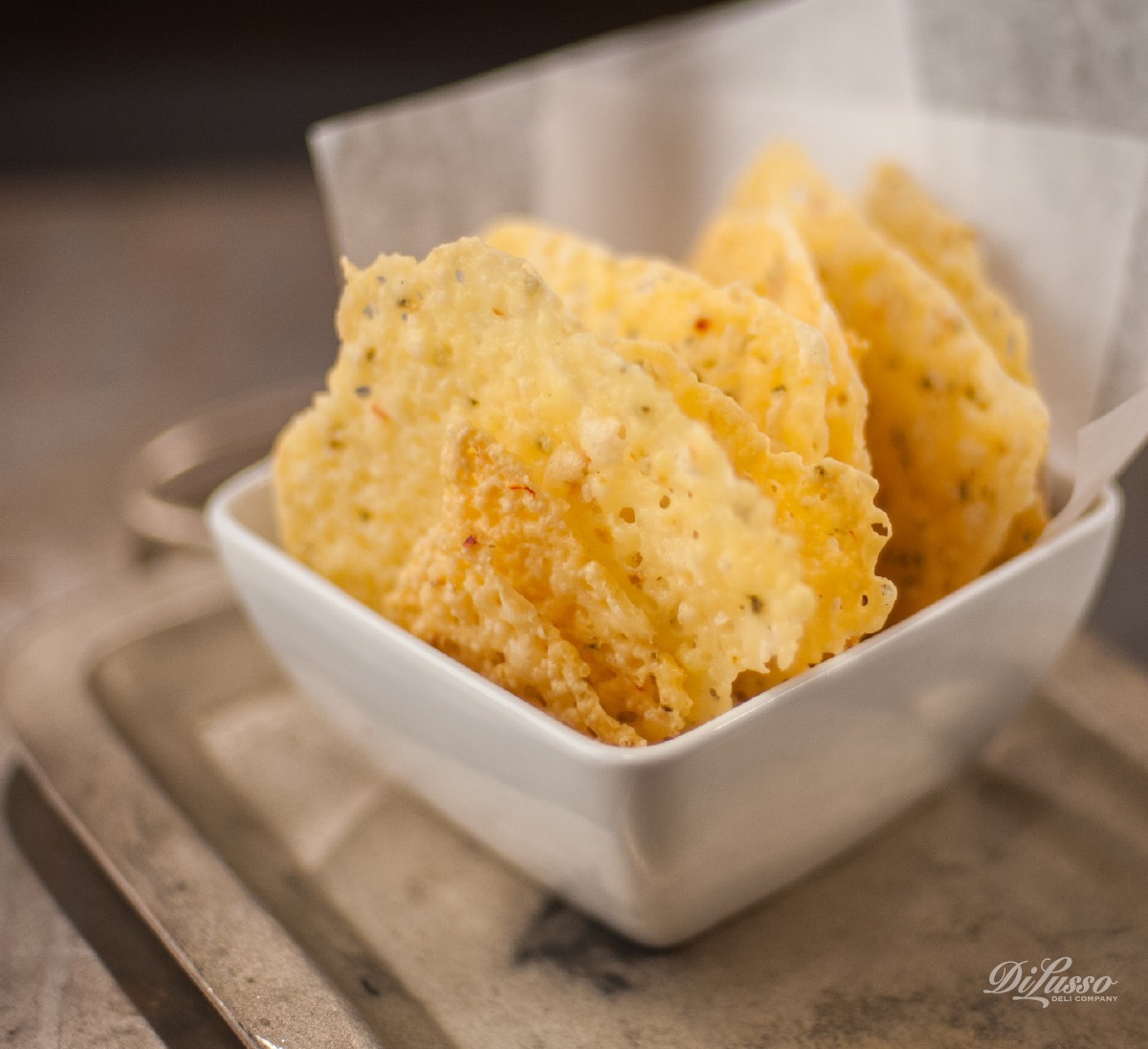 Cheese crisps are a delicious, gluten-free snack. Crumbled, they're also a perfect topping for soups, stews and salads.
Here's how:
Take slices of any deli cheese (our favorite cheese for crisping is DI LUSSO® Pepper Jack). Lay slices on a parchment-lined cookie sheet. Shake-on salt-free spices for added flavor. We love Italian seasoning with DI LUSSO® Provolone or try tarragon with DI LUSSO® Havarti. Bake at 350ºF for 5-8 minutes until golden brown and crispy. Allow cheese crisps to cool before removing from parchment.
Serve as chips or break into pieces for crispy topping.